Hors Série - Extraits de live dingues
Je voulais juste vous partager deux extraits de live sur Guitar Hero où c'est complètement parti en cacahuète.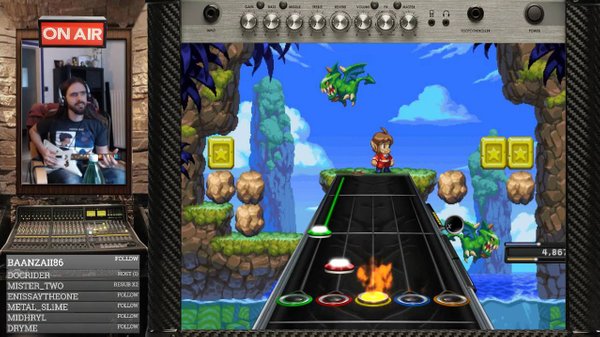 Master of Puppets but every time he says MASTER it gets FASTER
Un morceau proposé par mon pote millhasven sur le morceau Master of Puppets de Metallica, où à chaque fois que le chanteur dit "Master" le tempo accélère.
https://www.twitch.tv/videos/269973802
Bring Me To Life but it's a complete shit show | Evanescence
Une... réimagination du morceau Bring me to Life d'Evanescence par Magic Mike, où il torture littéralement le morceau en le rendant complètement loufoque.