A healty SNAX is better than a load of junk food!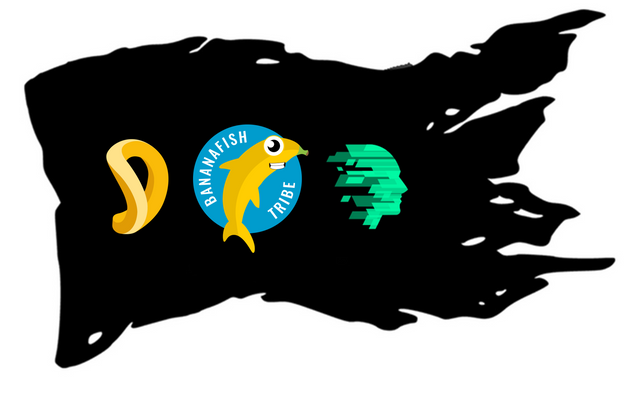 Hello Peeps! Fancy something new?
@f3nix writing here, directly from the underworld where there's an abundance of potassium (but you can never reach it).
Looks like this SNAX costs nothing and - guess what - gives you tokens for what you are already doing.
Thanks to my passion for crypto and, most of all, to the crafty mind of @hidden84, I decided to link the @bananafish to a SNAX wallet.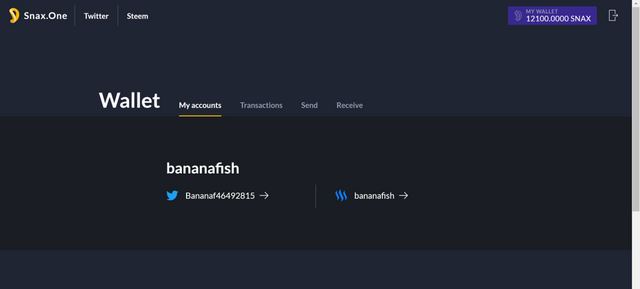 Yes, since I was there I also created a Bananafish Twitter account which I will use to tweet your awesome posts :-D
Why SNAX?
To be precise, this crypto is defined as a Decentralised Social Media Overlay (see the SNAX Whitepaper for further reference). It's a "utility token" aiming to reward users proportionally to the attention they manage to gather on the content they create.
Said it in few words, you interface the wallet with your Steemit account and you don't have to do anything else: you will receive tokens based on the value of the content you create. It's that easy.
Still from the Whitepaper:
"On the basis of principle #1, Snax is on the way to create an overlay solution on the blockchain, which will be organically embedded in the existing social media ecosystem. At the same time, users do not have to change their experience of using social media platforms. SNAX tokens can be paid to any person, who creates content on social media oriented on publicity such as Twitter, Instagram, Reddit, etc."
To create a wallet and start benefitting from the token airdrop (50 free SNAX if you link it to your Steemit account and other 50 if you link it to Twitter) the procedure is totally straightforward and the interface is intuitive and user-friendly. I also noticed that transferring SNAX is very simple, requiring only the username of the receiver.
For further details, here's a complete article by @crowdmind and here you can find the SNAX official website. You can also check @snaxteam.
Bananafish and SNAX: enhanced contests' pots incoming!
Thanks to our generous partners, @crowdmind and @crowdwitness, we received a monthly fund in SNAX and we'll use them to reward our contest's winners.
In fact, other than being Steem witnesses, now those crazy dudes are also SNAX block producers (@svemirac I've been shown your 6-screens desk, damn I have to increase the screens' number on my workstation now!).
As always, what the @bananafish gets the bananafish distributes in rewards to his worthy acolytes so.. stay tuned and keep participating in our initiatives!
Final Thoughts
This is a project that reminds me in a way of the BAT (Basic Attention Token) and the Brave browser. It's one of those utilities that cost nothing and, in time, may give handsome additional returns. The SNAX has still no fiat value as it's still not traded on an exchange but could represent a good opportunity for early adopters.