On Freedom and (Un)Happiness
"Freedom is slavery"
—George Orwell
As a libertarian, one of my highest values, perhaps my very highest value, is personal freedom. But lately I've had cause to ponder to what extent others feel the same. Specifically, I've had reason to wonder whether some people's sense of personal well-being and life satisfaction involves prioritizing fewer choices, or even no choices, over more choices. Or, to state it bluntly, whether some people honestly value and prefer "slavery" over freedom.
My limited interaction with some in the BDSM community has convinced me that there is a least a significant subset of people, called "submissives" in that community, who prefer to be denied freedom of choice. These people are most fulfilled when serving under the will of another, generally called the dominant, Dom/Domme or Master/Mistress. While the submissive retains ultimate authority to veto an instruction from the superior (via safewording, for example), the submissive submits to the will of the superior in most everything. Even things they don't particularly like or enjoy.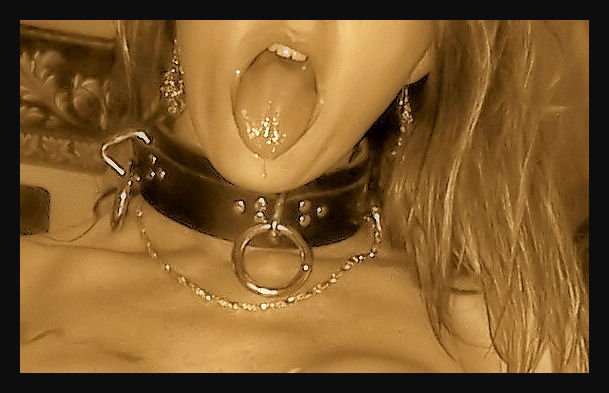 But..why do they do so?
Many of them ( and perhaps most people?) feel incredibly burdened, even completely overwhelmed or "bound up", by the responsibilities of decision making. For many, deciding for themselves what they want is an imposition since, truly, they often simply want whatever it is that the one(s) they serve wants. So, paradoxically, natural submissives who have surrendered their freedom of choice often indicate that they have never felt so unburdened, so released (from the expectations of decision making), and so "free" as when obliged to obey the will of their Master. For them at least, it seems that Orwell got it right—what we libertarians call freedom is for them slavery, and what we call slavery is for them freedom.
Society in general, and libertarians in particular, are often inclined to view natural submissives as simply juvenile or pathological, as having an under-developed sense of personal identity, or perhaps as suffering from a debilitating anxiety, with surrender to some superior person being just an unhelpful (and abusive) coping mechanism (perhaps akin to using alcohol to soothe anxiety). But recent research seems to suggest that this is not true. Recent studies have shown, for example, that participants in the BDSM lifestyle, including submissives, are generally psychologically healthier, and happier, than the population at large. Significantly so.
And, in a way, this does make some sense. Over millions of years, humans evolved to not just survive, but to thrive, in explicitly hierarchical systems. In such systems, subordinates were expected to obey the will of superiors almost without question. It seems unlikely that evolution would have created a system where the evolutionarily-beneficial submission to hierarchy was achieved only begrudgingly or resentfully or at great emotional cost to the subordinate. Instead, given that evolution often rewards evolutionarily-beneficial activities, such as reproduction, through pleasurable subjective incentives (such as arousal and orgasm), it seems likely that evolution would also reward evolutionarily-beneficial submission with similarly pleasurable subjective incentives—perhaps a sense of belonging, of purpose, or even paradoxically, a sense of being "liberated" from the responsibility of decision-making.
And the science suggests that this is exactly so. We know, for example, that humans, primates and other animals are rewarded with "hits" of pleasurable serotonin when they find and assume their "place" in hierarchical social structures. This serotonin gives them a sense of belonging, purpose and, paradoxically, freedom.
That being the case, perhaps many (most?) humans are actually maladapted to society's present emphasis upon "empowerment", "equality" and "freedom of choice", at least when people of a submissive inclination (which, if primates or many other animals are any guide, may in fact be the significant majority) are actively shamed or ridiculed for surrendering that freedom to perceived superiors. Said another way, perhaps society's insistence that everyone is "equal" and should exercise independent decision making as much as possible, rather than actively and openly deferring to superiors, actually inhibits production of much-needed serotonin and therefore interferes with our sense of belonging and purpose, undermines human happiness and contributes to our present existential angst. Said another way, perhaps the empowerment initiative is anything but empowering?
If so, then women (who, interestingly, are far more often than men diagnosed with depression) may be more adversely impacted by society's misguided empowerment initiative than men. In male-dominated institutions, such as the military or the higher echelons of corporate America, open submission by males to superiors is not shamed. In fact, it is considered honorable. Men generally experience very little discomfort or consternation when offering up an emphatic "Yes, sir!" (or today even a "Yes, mam!") to the command of a superior. But in many ways, modern women are no longer afforded the same luxury.
Rather, as a consequence of feminism, women are often implicitly or explicitly shamed for openly and excitedly submitting to superiors, especially to a male superior. In fact, the term "male superior" is itself anathema to many feminists.
As a consequence, female submissives, unlike most male submissives, are often portrayed by their female peers as turncoats to the cause of women's liberation. They are accused of surrendering the empowerment that feminists have fought so long for, or of collaborating with the "patriarchy". Consequently, female submissives, unlike male ones, are often peer-pressured into exercising freedoms and powers that they don't want and can't happily bear. Or, if they do submit, they must appear to do so only reluctantly and resentfully. Either way it only aggravates (rather than soothes) their anxiety and results in feelings of alienation rather than of belonging.
In short, I've come to realize that not everybody values freedom the way that most libertarians and feminists value freedom. For a meaningful percentage of the population, freedom is slavery, at least if that freedom does not include the right to surrender it (without being subjected to systemic shaming or ridicule).
Both libertarianism and feminism would do well to account for the innate need of many people to live under the direction, command and control of another, sometimes even a male other. And rather than deriding such psychological needs as juvenile or pathological, libertarianism and feminism need instead to recognize them as evolutionarily-mature, compelling and indescribably fulfilling.