Yura.io is a freelancer platform that offers ideal business opportunities.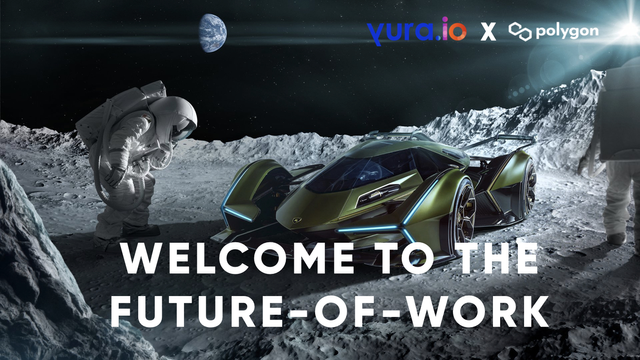 Hello everyone, how are you?
meet me again Ratih999. This time I want to take the time to tell you about a unique and transparent Defi project called YURA.IO.
INTRODUCTION
But before going any further, I want to tell you first about Cryptoqurrency or Blockchain Technology. Cryptocurrency was originally known as a payment system that allows people to be able to make transactions quickly, without third parties, transparently, securely, and anonymously. Satoshi who is the creator of Bitcoin, makes Bitcoin beat the centralized financial system that is prone to manipulation and controlled by one party. With the growth and development of the Crypto or blockchain ecosystem, a number of alternative investment options have emerged, and have proven to be more efficient and profitable investment tools than traditional financial returns. Innovative projects are consistently emerging in the crypto industry with high return investments and continuous trends, such as yura.io . is one of the projects that will attract large market investments. So, don't waste this golden opportunity.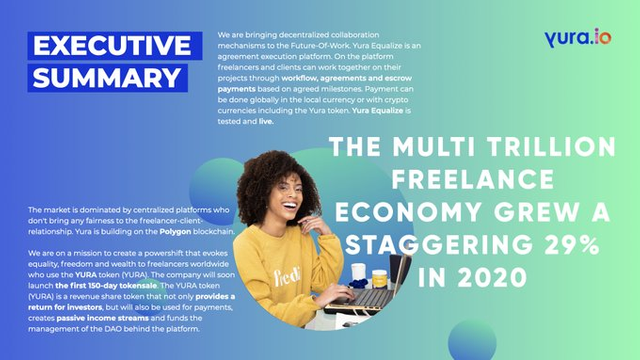 What is Yura.io?
Yura.io is one of the leading platforms in the cryptoqurrency space. there are some unique and very interesting features that the Yura.io project has. are you curious? yes .. one of them is to allow each user to collaborate with each other. for example: freelancers-clients can work with each other and the advantages provided by this project include earning additional income when they are on the platform and contributing to each other. As a matter of fact, the work of a freelancer sometimes cannot be guaranteed in its entirety. . but this time it is very different .that Yura.io offers many benefits for all of us as an ideal business and mutually beneficial for both parties.
MISSION
The #freelancing economy is growing fast. In fact; it is predicted to produce almost $2 trillion out of a total global workforce of $100 trillion within the next decade.
We see #freelancing as a way for people to manage employees and we want to help freelancers find the best jobs that suit their talents and interest by empowering them with essential digital tools and adding conveniences for both sides. We are trying to grow the industry rather than topple it like many others.
YURA LIVE PLATFORM
Yura is the first token designed to be both a #cryptocurrency and to function as an utility token. The #Yura platform makes it easier for freelancers to seamlessly manage payments, agreements and tasks without having to use dozens of different applications.
With the future of work evolving at a rapid pace, a new generation of startups is aiming to disrupt specific verticals of traditional businesses. This is where we believe that the marketplace for on-demand talent will be headed in the next years. Yura Equalize is trying to resolve a lot of issues that freelancers and clients currently face by introducing cutting edge collaboration mechanism never seen before in Blockchain industry. By using Ethereum based Smart Contracts and our native token Yura, freelancers will be able to offer their services globally to clients who want them without any barriers or intermediaries involved, and payments can now be made either fiat or our proprietary #cryptocurrency, all this makes us believe that decentralized economy will become mainstream very soon.
MANAGING CLIENTS AGREEMENT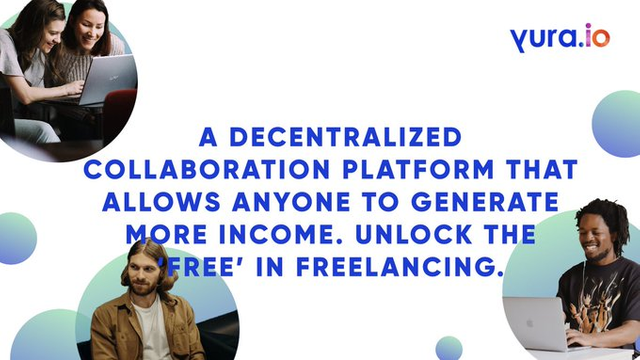 AUTOMATED EXECUTION OF AGREEMENT
In the world of freelancer agreement, things get complicated. There are lot of coveats and agreement can get lost or misinterpreted.
If you are a start up, be sure to take your agreements seriously, make sure future partners have a clear understanding of what is required of them so they stick to the plan without hesitancy or delays.
GETTING PAID
Long gone are the days when freelancers would have to wait until they returned back home with their work before taking care of payment issues. Block chain technology now makes it possible for them to be paid instantly for delivering their work instead of having to take the very long and nervous ride back home, tossing up their pitchforks just in case there was trouble with getting their fair pay. It's baked into our doughy DNA that we believe in making sure menial tasks like accounting is taken care of so all business owners have to do is distribute payments to duly-earned miners!
EQUAL RELATIONSHIP
Building good relationships is really important in business, but what makes or break a relationship? How can you build strong relationships with your clients to ensure the trust and rapport required to build up your brand power? Make a commitment as a freelancer to your client who is #investing in your business. Avoid always using the excuse that you are not paid on time spent or responding to client. You will never be able to deliver quality work or build a strong relationship.
BE SAFE and STAY COOL
#Freelancing means that you are working for yourself, but that doesn't mean there are no boundaries. It is important that you know that if you are #freelancing, then you are responsible for your business. It is important you take responsibility for your business and work.
Visualise the creation process, it is essential that you know everything that happens and also be able to distinguish steps with the ability to intervene at different stages. We want to work with you on understanding your unique approach workflow so we may help point out any areas for improvement or shed light on possibilities of sharing strategies withing our ecosystem so as not to repeat unnecessary errors in development.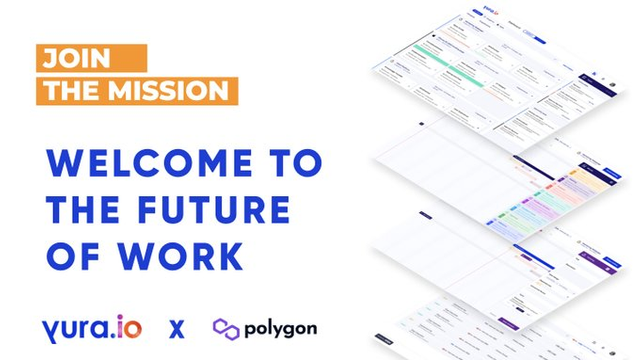 TOKEN BENEFITS
Sharing of Revenue
Payments
Staking and governance
Conclusion
until here, do you understand? I personally highly recommend this project as a first investment. There are many reasons why I love this project. and of course this project is very real, transparent, real concept & roadmap. especially the experienced team in their field. so what are you waiting for?? come on. join and be the first investor in this project.
#freelancing #crypto #yura #money #investing
see you in my next article…
and thanks @royse777 for giving me the opportunity to be a part of this great project!
For more information project:
Website : https://www.yura.io/
How to buy : https://www.yura.io/buy-token
YouTube : https://www.youtube.com/channel/UCrZpRpKd-5EJ3aSQXwn0apw
Telegram : https://t.me/joinchat/ek2sw9z_T3U5MjI8
Twitter: https://twitter.com/appyura
Medium : https://medium.com/@Yura.io
Author
Forum Username: Ratih999
Forum Profile Link: https://bitcointalk.org/index.php?action=profile;u=2527799
Telegram Username: @Ratih999
Pollygon Wallet Address: 0xAc90f49256f67Fc6651338D08354fa2D1C7fC43A