FREE SBD September 11
 Dear Steemians,
Who resteemed until September 13 this post will receive 3 rewards from me.  Just follow me and let me know by commenting this post.  
 Who will upvoted this 10 % minimum post will receive 100% of the SBD made by this post after 7 days, divided and distributed equally = 1 reward.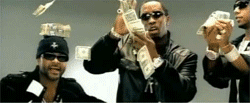 Source : Giphy.com 
 Thank You For Honoring Me With Your UpVote and ReSteemed.