Update: I Need Your Help + DAILY FREE SBD/STEEM (September 12)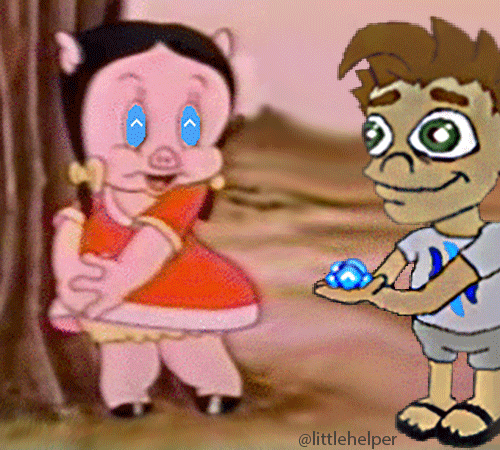 ---
Hey guys :)
Sorry I've been mia for a couple days, I'm trying to figure out how to go about responding to this comment on my last daily sbd post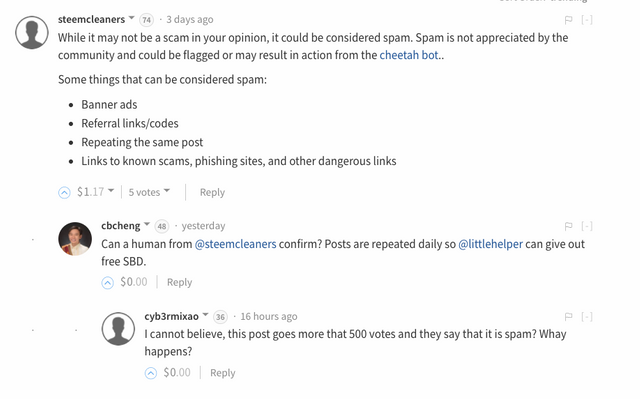 I feel that my efforts and posts should not be lumped in with the normal Copy/Paste spam that @steemcleaners usually flags. Unlike many incredible writers on this platform, I'm not able to spend hours everyday creating a new unique post about the daily sbd giveaway because sending out the previous payouts already take up so much of my time. I hope you can empathize where I'm going with this. If anyone has any advice on how I should go about this, please let me know.
It makes me sad that I'm seen as a "spam" poster by the steemit community. I spend a lot of time giving back to this community. The last thing I wanted was to been seen as a spammer at the bottom of the steemit foodchain. I just wanted to help my fellow minnows.
If anyone knows someone on the @steemcleaners team, I would highly appreciate it if you could see if there would be some way around this.
Given that this post is not under the criteria of one of steemcleaners spam definitions, 100% of SBD from this post will be distributed equally to the each of the peaople who upvoted it after 7 days.

By the way, I made this gif and I thought I'd share it cause I thought it was pretty funny. I just want to help! :(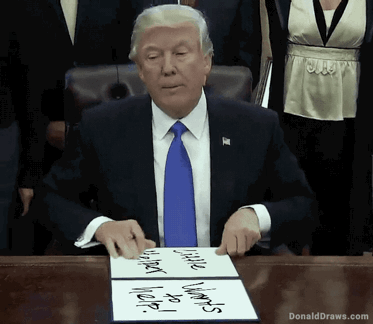 ---
Follow @littlehelper for daily free steem!