You Walk Through a Door (for Freewrite House)
You walk through a door - what do you see?
Stars! You see stars. Well, maybe a tweetie bird or two circling your head.
What's more important, is what you feel. You see, I tried to walk through a door. And I do mean through.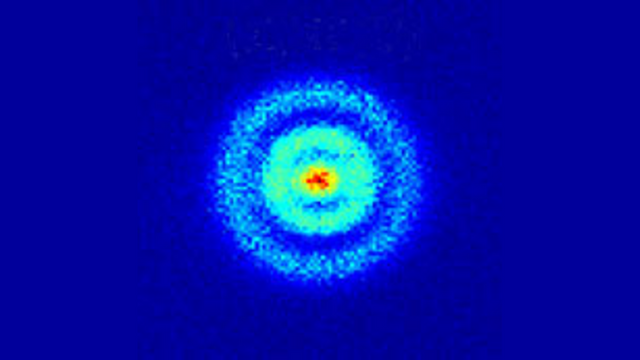 image source
https://io9.gizmodo.com/the-first-image-ever-of-a-hydrogen-atoms-orbital-struc-509684901
You see space/time is made of matter. Locally that means atoms. The thing about space is that its so so empty. Staggeringly empty. Proportionality the macroscopic level is like the distance between stars. Staggeringly empty. If not for the electromagnetic interaction between electrons, nothing will stop atoms from passing by their sister atoms.
`
So, I devised a plan. If I concentrate hard enough. I mean very hard. Super hard. Zen master kind of hard. I will line up the atoms in my body opposite to those of the door as to pass between each one and actually walk through the door.
So, I took a deep breath. I became one with the cosmos, one with space/time, one with the wooden door itself. I knew if I'd lose my concentration, my electrons would interact with those of the door and I'd be repelled, sending me flying back in a most unceremonious fashion.
I closed my eyes, continuing being one with the universe, and stepped forward ever bold and form firm.
I walked into the door. Keyword being into, not through. The results: bloody nose, chipped tooth, lump on the forehead.
Angie heard the bang. She came running, "Oh, no, papa! Not again."

For Freewrite House.
Prompt: You walk through a door - what do you see?


Look for more Erotica, Science Fiction, and Fantasy at @joe.nobel
Then find me on my web page at http://www.joenobel.com for …
even more stories,
links to my published works,
newbie help with bitcoin and other cryptocurrencies.
You can also contact me at:

Upvote Generously!
Comment!
Re-steem!
Follow!