Stubborn pursuits and just rewards!
It still astounds me that I can hold up my phone, snap a picture of something I did, write a few paragraphs about it, and make fucking internet money! Seriously! Don't take that shit for granted. It's amazing. My day was busy, and I spent much of it running errands. This morning, I rushed downstairs and @vermillionfox was holding a big box, wrapped up with "fragile"stickers all over. It was an antique lamp from a seller I found on Etsy. I typed in "Turkish lamp", because the decor for my writing nook downstairs is more or less, a Turkish opium den.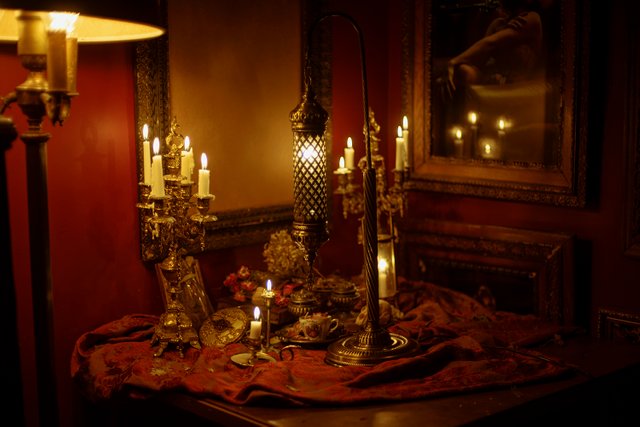 @guthrie and I made a couple stops. Picked up food for our pets, bought a new scorpion, and tried to find a bulb for this lamp. I finally got one around 7:30p.m. at night, and it's perfect. Again, with my previous VLOG's and freewrites, I'm pouring a lot of my time, money and resources in to loving my space, and this was a big move towards that. Alright. I'm going to wrap this one up because I'm feeling delirious. Good night!