Day 217: 5 Minute Freewrite: Thursday-Prompt: appetite
Day 217: 5 Minute Freewrite Challenge initiated by @mariannewest. Thursday-Prompt: appetite
To Be Me
It's not easy to be me, listen and you will see,
"You don't have a clue," I said to Lou.
You drank milk, smooth as silk; when you were born, as was the norm.
My mother Peg, made me eat an egg.
Your first steps were pretty neat, on two feet,
Try walking on six, which is quite a mix.
You think your muscles are sore?
I have thousands more.
Now you know why my huge appetite, isn't polite.
It's not easy to be me, keep listening and you will see.
Your eyes are two as you view; glasses makes four, if you want to see more.
Mine are twelve for sight, but can only differentiate, dark and light.
Your growth is slow, until you glow.
Mine is on overdrive, and to survive; 5-6 times I shed, to move ahead.
Your responsibilities go on for years, with your peers.
My job is one, only lasting for weeks; eat, eat, eat, until it leaks.
Your life changes in subtle ways, in the passing days,
My life changes in drastic ways, in the passing days.
I alone had to eat as ten horses, for my metamorphose.
Now I'm a Monarch, out of the dark; flying in the light, ever so bright.
As you can now see, it's not easy to be me.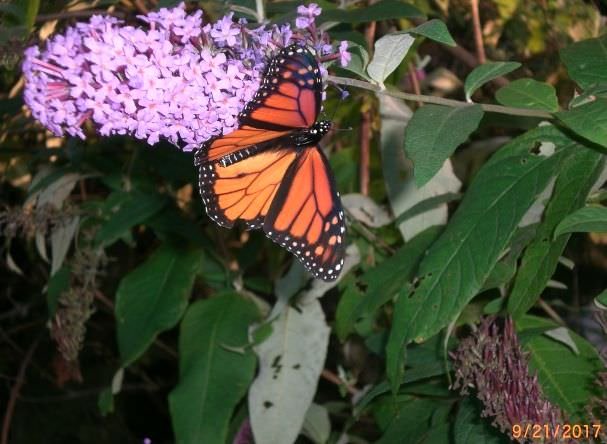 My awesome badge was made by @fireawaymarmot and personalized by @omra-sky. Thank you!

My cute gif is brought to you by @snook. Thank you!