My first freewrite "The Power of Gratitude"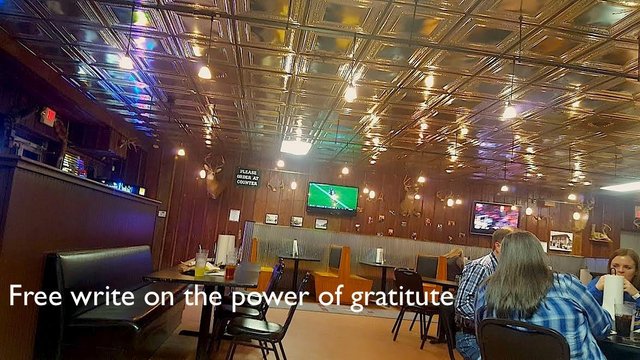 This is my first @mariannewest's #freewrite all off the top of my head no referencing anything to correct it.
I am not sure if we put titles, however since this is my first free write I title this, "The Power of Gratitude". There is so much for me to be grateful for and if I am able to come from a place of gratitude no matter what is going on in my life healing occurs on some level.
My experiences this month are trying and through gratitude healing at the same time.
I want to reference the man named, Job in the Bible and since I am nowhere near an expert on the Bible it is simply my free write thoughts on the subject. As I remember hearing the story Job goes through a tremendous amount of trials and tribulations but remains true to his beliefs and in the end is rewarded greatly.
I am now devoting at least 15 minutes a day feeling gratitude. This is really helping give me a 360 turn around in my thinking. Since my time is up thank you for reading. ☺
The End
I know it has been over a week since blogging so free write seems to be the perfect solution.
Original thoughts for original people
Brought to you by @rebeccabe
Stay strong and Steem on!


Created this post using #esteem by @good-karma