DAY (A Bilingual Poem)
DAY
Dawn is blooming
one two light
dotted,
does not turn into thickets.
Like pages of ancient books,
unexpected foreign pages,
the day will come back to spread
forces us to read
various alphabets, words, sentences
incarnate story
who are exposed
so long
do not know until when.
At the start of the pages
There is always
something which couldn't be realized
like a flower
which suddenly popped up
in the yard
bloom
sow fragrance
around.
And we are disturbed
listen to it
glimpsed it
maybe remember it
even though you know
eventually
it will be forgotten.
And we never know
Why
It started the story
what it is related to
with previous stories
also stories
which will unfold
with time
on the next
pages.
And we are often stunned
maybe blown away
in various scenes
various events
which will be listed
in the middle of the page
at the center of the sheet
like various faces that stick out
sprung up
enlivening the will.
And we never thought
what will be exposed
at the end of the page
moments of silence silence
when tired forces us to be quiet
when insomnia dissipates
various questions:
Why
Then, how
What for?
========
[BAHASA INDONESIA]
HARI
Fajar mekar
satu dua cahaya
berlesatan,
tak menyemak
belukar.
Bak lembar-lembar buku purba,
halaman-halaman asing tak terduga,
hari akan kembali menghampar
memaksa kita membaca
beragam abjad, kata, kalimat
menjelma cerita
yang terpapar
begitu panjang
entah sampai kapan.
Di awal halaman
selalu ada
yang tak ternyana
seperti sekuntum kembang
yang tiba-tiba menyembul
di pekarangan
mekar
menabur wewangian
ke sekitar.
Dan kita terusik
menyimaknya
sekilas memperhatikannya
mungkin mengingatnya
meski tahu
pada akhirnya
dia akan terlupa.
Dan kita tak pernah tahu
mengapa
dia mengawali cerita
apa dia terkait
dengan kisah-kisah sebelumnya
juga cerita-cerita
yang akan terhampar
bersama masa
pada halaman-halaman
berikutnya.
Dan kita sering kali terpana
mungkin terpesona
pada beragam adegan
aneka peristiwa
yang akan tertera
di tengah laman
di pusat lembaran
seperti beragam wajah yang menyembul
bermunculan
meramaikan akanan.
Dan kita tak pernah menyangka
apa yang akan terpapar
pada akhir halaman
saat hening membungkam
saat lelah memaksa kita diam
saat insomnia menghamburkan
bermacam pertanyaan:
mengapa
lalu, bagaimana
untuk apa?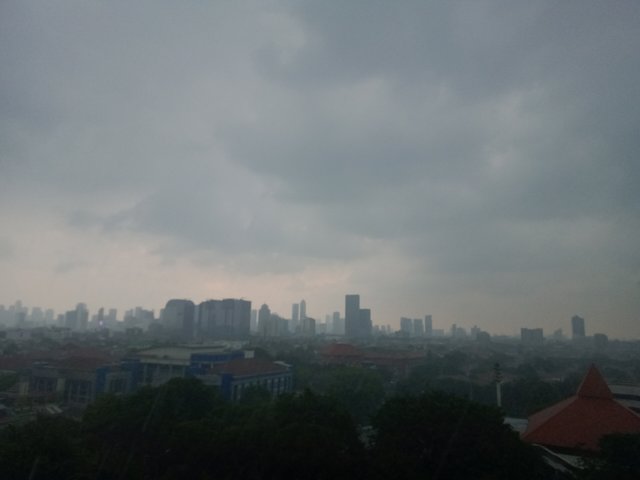 --image taken by myself