Attractive Pre-IEO is taking place on VINDAX Exmarkets,Bitcoinus
NTRODUCING THE FUTURE OF ELECTRONIC SETTLEMENT SYSTEM
The first decentralized platform addressing the shortcomings of the existing electronic settlement system. FESS offers a quicker and safer way to transact in an electronic environment through application of cutting edge technology.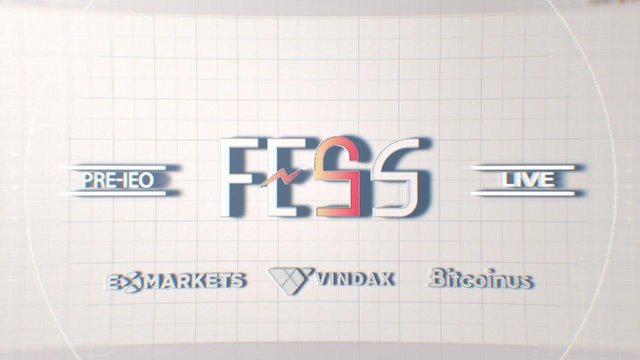 ExMarkets and BitCoinus Launchpad (both 3 phases) sale session starts 1st August 2019 and will end on 19th August 2019 while on Vindax (2 phase) the sale will start from 7th August and will last up to 15th August.
The Fesschain Pre-IEO will be carried out as follows:-
:small_blue_diamond:Exmarkets: 1st August to 19th August 2019 (3 Phase)
•Supply: 46899768
:small_orange_diamond:Vindax: 7th August to 15th August 2019 (2 Phase)
•Supply: 46899768
:small_blue_diamond:Bitcoinus: 1st August to 19th August 2019 (3 Phase)
•Supply: 37000000
:diamonds:IEO Price: 1 FESS = $0.1
:diamonds:Pre-IEO Supply: 130000000
           :clubs:BONUS:clubs:

Round 1: Aug 1st to Aug 5th - 0.011 USD (89% discount)
Round 2: Aug 8th to Aug 12th - 0.013 USD (87% discount)
Round 3: Aug 15th to Aug 19th - 0.015 USD (85% discount)
People can learn more about the project at WEB : https://fesschain.live/
Telegram : https://t.me/fesschain
FB :https://www.facebook.com/fesschain/
TW :https://twitter.com/fesschain
The article belongs to the account named bitcointalk :binhan22062015
ETH address : 0x10bFEE19A33C1BFE9C546eb39AA1Dd6375e2D447