Spotting whales at play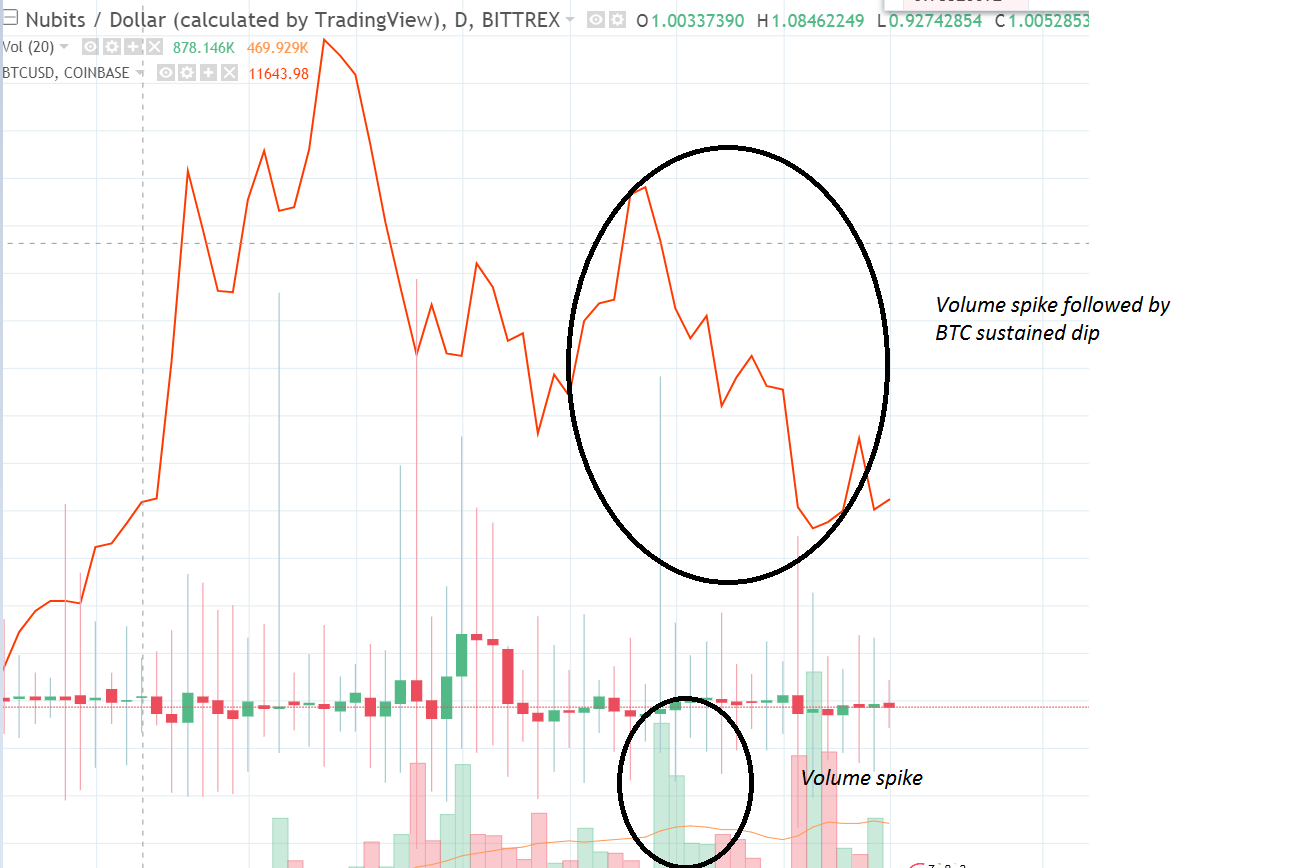 Forget FUD, crypto hodlers don't FUD. The recent dips in crypto price/ marketcap were orchestrated by a few market makers with deep pockets for their own ends (read BUY THE DIP).
It stands to reason therefore that prior to placing those big BTC sell orders you would want to take a cash position. Tether (USDT) is too active to spot divergent market trends easily, however Nubits ($NBT, another USD tethered currency) has think enough volume and market cap that a large order is clearly visible.
It's clear from the chart above that increased buying volume in $NBT directly preceded a dip in bitcoin. One to watch in future as a warning sign, perhaps similar to the "VIX" in commodities trading.
I'd also advise not to give into FUD, or more correctly, engineered FUD to hide market manipulation. The tide ebbs and flows but the watermark is heading ever upward. Fiat is the walking dead.
Peace out!