Basic Engagement Exercises - The Key to Succsess No.2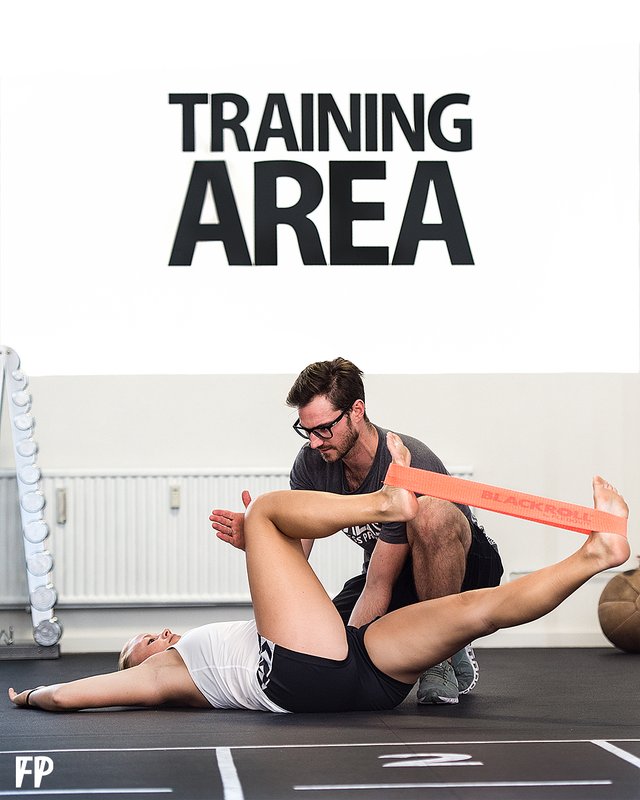 english Version below
Die Aufgabe der Core Muskulatur ist es, allen Kräften, die auf den Oberkörper einwirken, entgegen zu wirken. Hierzu schalten sich viele verschiedene Muskeln zu einer funktionellen Einheit zusammen, die dafür zuständig ist, dass sich der Oberkörper bei Krafteinwirkung in seiner neutralen Form hält. Das isolierte Üben von Core Übungen ist unerlässlich, da es bei allen folgenden Übungen von zentraler Bedeutung ist. Das richtige aktivieren der Core Muskulatur ist eine grundlegende Fähigkeit, die wir in jedem Training verbessern, denn dein Core ist das Kraftzentrum in deinem Körper.
FITNESS PRIVATE - Dein Partner für Personal Training, Physiotherapie, Ernährungsberatung und Coaching
http://areas1.de
Fotos+Text: http://personal-pictures.de
---
The Responsibility of your core muscle is to resist any force that hits your upper body. therefore various muscles act together as one strong unit with the only goal to keep the upper body in its neutral shape. The ability to activate your core muscles isolated is a must as it comes to train complex movements such as Deep Squat, plank, etc.
that's why we will not stop teaching you how to correctly train your core muscles. Your core is your strength Center and you are depending on it to be strong like nothing else.
FITNESS PRIVATE - Your Partner for Premium Personal Training, Physiotherapy, Nutrition and Coaching
http://areas1.de
Fotos+Text: http://personal-pictures.de