SpyColony 2.0 - First week on Fundition!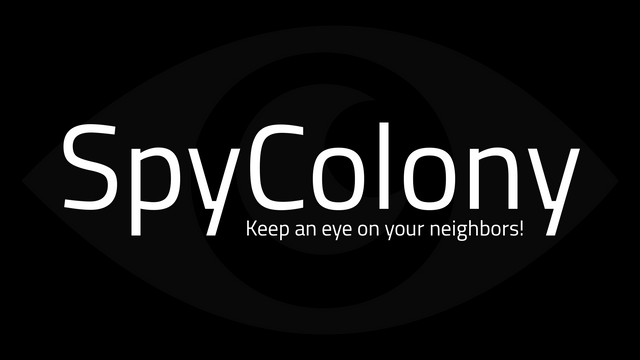 A small summary of the first week of the SpyColony 2.0 project on Fundition! In just one week, we got 675,59$, which gives us 13.51% of the total amount! Nice!
Thank you to everyone who decided to support me!
Nevertheless, I hope for further support, because there is still a long way to go! In the meantime, I updated SpyColony to version 1.5.1 - everything is now adapted to new missions (attack and support!), new ships (14 new ships!) and shield generator! In addition, from now on you can easily check the number of active missions!
Without prolonging - below you will find a way to support the project, a backers list and a copy of the original SpyColony 2.0 post from Fundition!
---
Support SpyColony 2.0
You can support SpyColony 2.0 project here: https://fundition.io/#!/@scriptioner/uhh13sbh1
You can also support the project by sending STEEM/SBD directly to the @scriptioner account!
---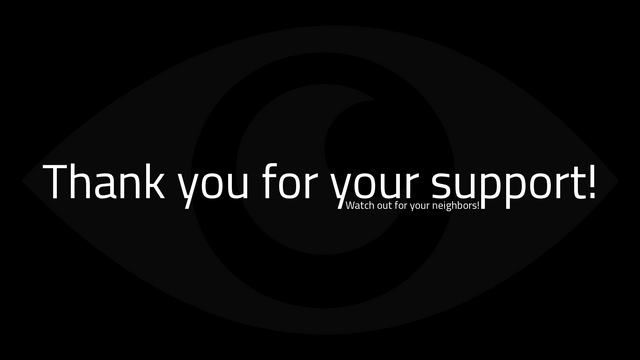 Backers list
Invisible Man - 100$ minimum
@jarunik (200$!)
@nextcolony (200$!)
@tufkat (100$)

SpyMaster - 30$ minimum
@idikuci (40$)
@onetin84 (30$)
@captain.kirk (30$)
@powernap (30$)

Spy - 10$ minimum
@shaka (25$)
@grid9games (10$)

Others
@dachcolony (4$)
@germansailor (4$)
@fingolfin (2$)
@hightouch (0.56$)
@arkmy (0.03$)
---
SpyColony 2.0 - original post
MISSION
SpyColony is the tool for NextColony game that allows you to easily spy all players from across the whole galaxy. However, SpyColony 2.0 will be something completely new - it will be a fully rebuilt NextColony game client that will have features not available on the official website of the game.
Do you want to look at the current state of your neighbor? Do you want to use a fully interactive map that will show you the perfect planets to steal resources? Do you want to send some ships to attack planets quickly and easily? Maybe you want to write a quick message to an enemy player? Or maybe you want to get a notification about the approaching enemy fleet?
The new version of SpyColony will have these and many more features!
The main goal of this Fundition project is to ensure that SpyColony will remain a free tool forever.
Developing this tool, updating to the latest versions of the game, fixing bugs - all of this is very time-consuming. In addition, transferring the entire thing to a sufficient server that will be able to keep the game client and build a database is an additional significant monthly cost.
All of this money is enough for a minimum one year of tool support. Maybe even longer.
SPYCOLONY 2.0 ROADMAP
Roadmap for most of the features that will be added with the new versions of SpyColony 2.0:
Transferring the tool to a sufficient server and buying own .com/.io domain
Creating the full NextColony game client (the ability to play from the SpyColony level)
Creating a mobile application (Android/iOS)
Creating the up-to-date game database (free access for everyone!)
Expanding the interactive map features (eg. showing perfect planets to steal resources)
Creating a notification system (incoming enemy attack, depots full of resources, etc.)
Creating a player custom notifications (player sets the goal)
Creating an in-game message system (real time chat)
Creating an in-game trading board (ability to buy, sell and exchange resources/ships/whatever you want)
In addition, updating the tool to the latest versions of the game and fixing reported errors will be made as soon as possible.
---
SpyColony v1.5.1: https://spycolony.herokuapp.com
NextColony game: https://nextcolony.io