Monday Funditian News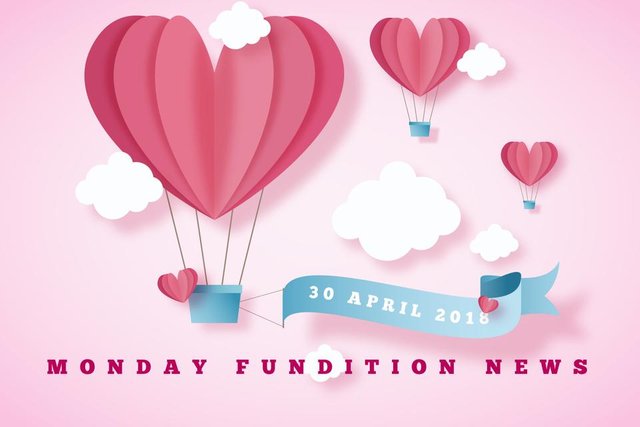 Dear Steemians,
As you may be aware Fundition is growing, both the Associates and Funditians are doing their best to make Fundition a global movement. The latest updates are showing a great result, and our goal is to constantly increase this result. Because as you know Good things take time.
First thing first, Fundition is a new platform, so if we were to compared to some platforms who have been built on Steem, we have a great visitors number on our platform and we also got a great focus, for being launched about three weeks ago.
As you can see we are already gathering support, while we are still in the phase of construction / improvement of the platform. Obviously all of our actions, decisions, have the goal of getting the needed support for the projects.
We wish to go further, by giving visibility to the Founders in various ways. With all our honesty we hope to get a lot more support, once we have proven that we are a solid platform.
To the Founders:
Getting the needed funds for the projects is up to the Founders, but this concept of traditional crowdfunding pushed us to change it. The purpose is to make it easier and make an Innovation with Fundition - to make a peer-to-peer or collaborative crowdfunding. For that reason, we are working on increasing the number of people who wants to collaborate and gives support to the Founders. But still we need your collaboration as well, because we are doing this in the name of Humanity without gaining any profits. As we always say "Union makes strength".
We, at Fundition, are also focused on how to help our Founders to reach their goals. To understand better the crowdfunding our Help Center will have updates to give answer to your issues or any confusion; also another Center were Founders will get the tips will be presented very soon.
Since crowdfunding is not an easy thing, there are Founders that even hire an expert for their project/campaign to make it look better and get the needed attention. In that center, tips of an expert will be presented, so spending additional money for the experts won't be needed.
On behalf of associates of Fundition we are sorry about our Founders to feel the impression of not getting enough support, but as you can understand, it is not something that is in our hands ... if we could, we would make sure that all projects on Fundition reach their goals.
Since we have more than two-hundred Funditians, and if SMART goal system is used for the projects, reaching a goal of 100-150 USD would not be that hard in Fundition as a new platform.
What we did to increase the amount of supports?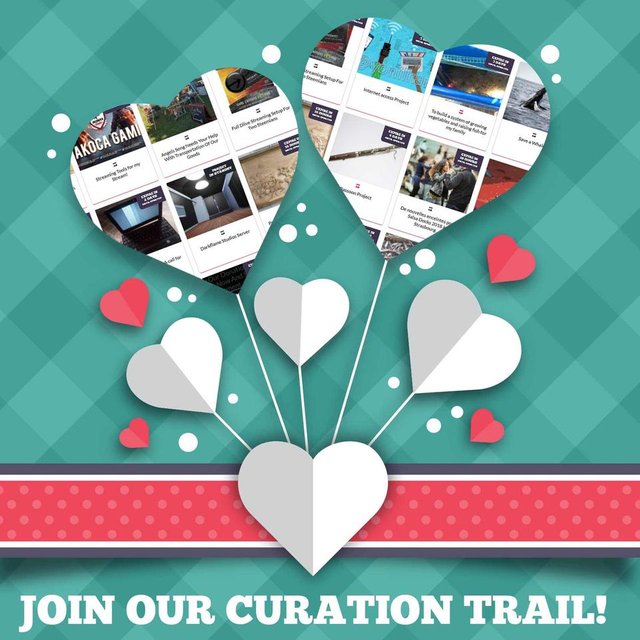 Curation Trail
For the moment we are creating a Curation Trail. We are asking all Funditians to follow this curation trail, and give the support to the Founders. Note: For the curation trail we have a special account that will upvote only the projects of founders, so your upvote is in safe hands. Ask your friends, to follow this curation trail and give the support to the ones in need for funds! Projects that won't fit with our code of ethics won't be upvoted, and may risk to be banned from the platform. We will be in touch with some brave-hearts and make them know that their 1% heart power will be a great support! We are asking you to also introduce it to any person with high heart power!
Monday posting to keep people updated
Moreover, to give visibility to the projects of Founders, we will give news every Monday with a post in this account, to make you keep up with the new projects or new updates. For steemians, to know which projects have been started during the week, and how much support they have got and how much support they need. So dear Founders we are doing our best to help you :). Keep collaborating with us. See below the projects that need your support.
Ambassadors will make Fundition greater
We presented a post in which we are seeking for country Ambassadors, and we are so proud of the number of responses.
And we appreciate you so much!
Ambassadors will expand the environment of Fundition, by sharing the love with their Country Community which will lead to the world-changing with Fundition. So they will make us one step closer to be a Global movement, by making people aware of Fundition even in Antarctica. So the users of Steem and Fundition will increase, and Founders will have more support!
Here are the projects that wait your support!
Roof Repairing

Collaboration yes
Reward yes
Companion and poor children to school

Collaboration No
Reward yes
Internet access project

Collaboration No
Reward Yes
A New Beginning for my Brother's Life- Donations to bail him out of jail

Collaboration Yes
Rewards No
AN EDUCATIONAL FUND FOR MY BROTHER
Collaboration Yes
Rewards Yes
The Steem House Makerspace - An incubator for creativity and entrepreneurship!

Collaboration Yes
Rewards Yes
helping my friend get gear and a bus ticket to come Tree Planting with me in BC

Collaboration Yes
Rewards No
To build a system of growing vegetables and raising fish for my family

Collaboration Yes
Rewards Yes
General Crowdfunding Support Across Multiple Front Ends
Collaboration No
Rewards Yes
Full Dlive Streaming Setup For Two Steemians

Collaboration No
Rewards No
Streaming Tools for my Stream!

Collaboration No
Rewards Yes
My broken Laptop- A call for help!!!!

Collaboration No
Rewards Yes
STEEM/SBD Wordpress Donation Plugin - No Redirect

Collaboration No
Rewards Yes
De nouvelles enceintes pour Salsa Docks 2018 à Strasbourg

Collaboration: No
Rewards: No
Promoting my Woodcarvings and Sculptures
Collaboration: Yes
Rewards: Yes

'What is EOS' series with Martin & Mike
Collaboration: Yes
Rewards: Yes

Join Fundition / a community with heart-based giving at its core.






Visit Fundition.io