Next Hangout and Rewards for Education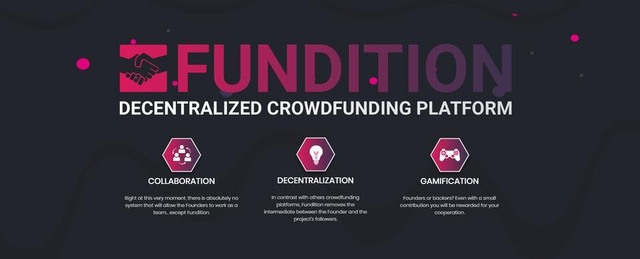 Greetings everybody,
It's a great pleasure to increase interaction which each Funditian, and also having the opportunity to hear different perspectives and learn from people with different backgrounds. Weekly hangouts with Funditians in the Discord Server of Fundition gives this opportunity to every one of you. This is a call for you to be present in the next activity. For the past two weeks in a row activities have been amazing so far, where Funditians learnt from each other by introducing themselves, sharing their life-experiences and asking questions to each other!
If you do not know what Funditian is just to clarify, each person that is part of Fundition itself is a Funditian.

The next hangout will be in favor with the time of the Asian Community -
Starting at 16:00 UTC +2Time.
Date: 08.07.2018
What will we do this week?
Starting the hangout at the time, expecting to have great number of people in the vocal-channel with the name "☎ Hangout" - https://discord.gg/yPYfaR - at this link.
Having interactive conversations, asking questions to each other. You have a chance to ask questions related to Fundition,Steemit,Blockchain and so on to some of the Associates of Fundition that will be present in the Hangout.
Prepare your questions now, so you can get the answers during the Hangout.
First Activity of This Week
The first person during the Hangout bringing 10 New Funditians to the Fundition Discord Server will be Rewarded with 5 SBD. There can be another rewards also for the ones who put in a lot of effort and do their best.
The Second Activity is about Empowering Our-self!
"Education is the most powerful weapon to change the world".
Second Activity will be Educative. We want you to finish one course on Alison.com. You can choose any course that you may like, it has to be minimum of three hours. Whatever you learn from the course, we want you to write a post on Steemit summarizing what was the course all about , and what you have learnt so far. Give the name of the course and the link too, also a screenshot that you have finished the course. And lastly using the tag of "funditian". As a reward you have a chance to get upvote from Fundition. The Deadline for it is until next hangout - Good Luck!
Rewards from previous Activities:
In the first Activity there was a live-stream and the introduction of the Fundition Teams, also some Fundition Ambassadors introduced themselves during the live-stream that was hosted by @leotrap. You can find the link by clicking here !
The Rewarding Activity was Playing Skribbl.io - And the Winner was @carlagonz earning 5SBD!
The Second Activity was even better, because it was challenging and emphasized team-playing! Where four Funditians got 5 SBD each for Playing HaxBall in the teams - @azizbd @naturicia @patrickulrich and @walden
With love,
Fundition Team.








Join Fundition - A community with heart based giving at its core