Fundition presents: What the Quiz 26th October 2018
What the Quiz!
This Friday will be the third edition of the "What the Quiz" that was launched 3 weeks ago on the Fundition Discord server.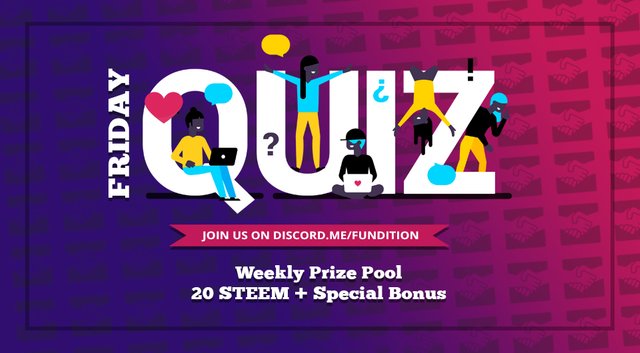 We made a very successful first edition with a different announcement on the discord but the second one was a little slow to start.
We got around 20 players up to now but we know that some of you were sleeping or just woke up, that's why we decided to change the terms & conditions a little bit.
Every Thursday we will announce the time of the Quiz. It will change every week to meet with players from different time zone.
Announcement: one on Thursday as a post on Steemit, one on Thursday in the Fundition Discord, one 2 hours before the Quiz, one 1 hour before the Quiz and one 15min before the Quiz.

About the Fundition Discord Quiz
It is a ChronoQuiz! You have 20 minutes to fill in your points as much as possible.
Total rewards: 20 STEEM per week
First: 10 STEEM, Second: 7 STEEM, Third : 3 STEEM
In addition to their gain, each of the three winners can choose a project that will get a small support from Fundition. In the case you are a Founder, you can not choose your own project as Fundition always incentivize collaboration.
The channel is in slow mode, which means that all participants have 10 seconds between each answer per question. So better to give an answer that you are sure about. If nobody is able to answer within 10 seconds and if there is no correct answer the question will automatically change.
The result will appear for all participants at the end of the quiz.
You will receive your reward in a short delay.
NB: in the situation in which the winner doesn't want to get the prize he/she can decide to give the whole amount to a project.

Rules to participate
Participants agree to the Discord Rules in the about-fundition channel.
Participants must be on the Weekly Quiz channel for the quiz.
Each participant should follow @fundition on Steemit.
Participants can join the channel at any time!

Last week winners were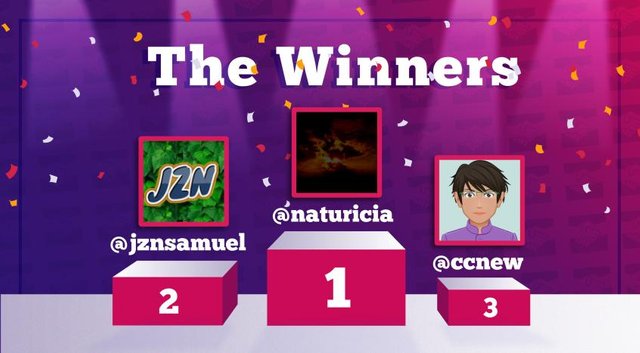 CONGRATULATIONS!!!
For the 26th October 2018 (National Pumpkin Day)
The time of the Quiz will be: 10am UTC+2 (Paris Timezone)

Join a community with heart based giving at its core