FungiFriday: more fun in the compost heap
I cut down some trees a while ago and ended up piling a lot of other garden refuse on top. Now that I am shifting all of that in an effort to tidy up, it's fun to see what has been growing in the damp, shady conditions. I don't know what any of these are because mushroom and fungi identification usually focuses on the more photogenic fungi that make the fruiting bodies that we refer to as mushrooms.
To start with, some of the more conventional-looking bracket fungi that normally grow on rotting logs
The same fungus, viewed from underneath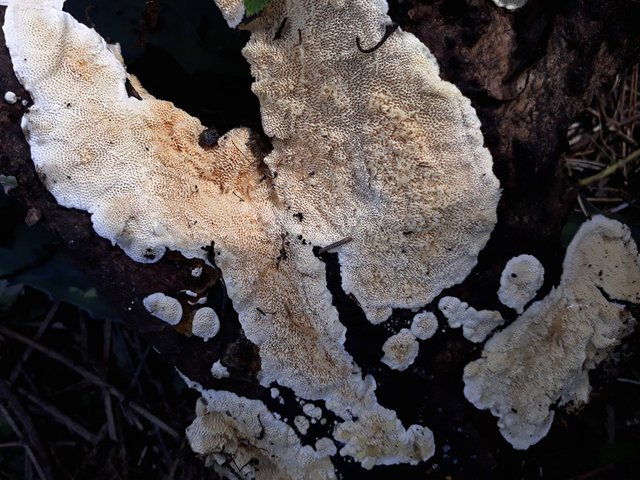 The white thread-like filaments can be thought of as mushroom 'roots', the part that we see and refer to as a mushroom is the fruiting body which releases the spores. Those are seeds in fungal terms.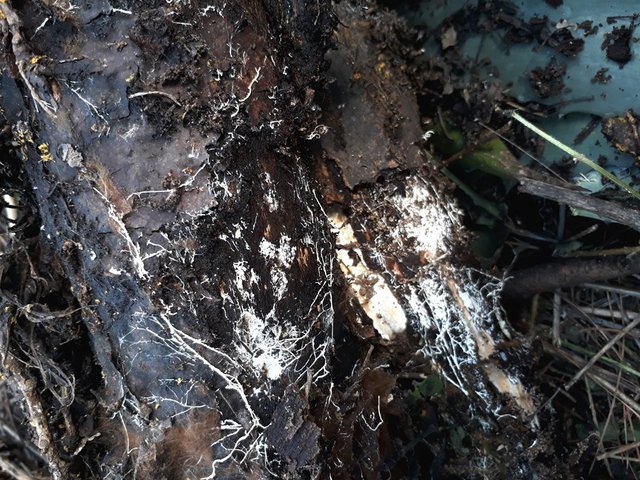 Here, you can see the little fruiting bodies forming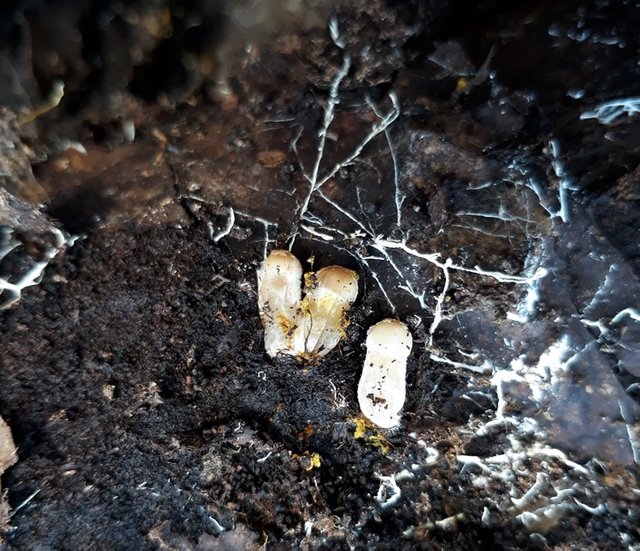 On to the funky stuff: these white strands that look like spider webs are also fungi, as is the green one that looks a bit like lichen. These are what we more commonly refer to as moulds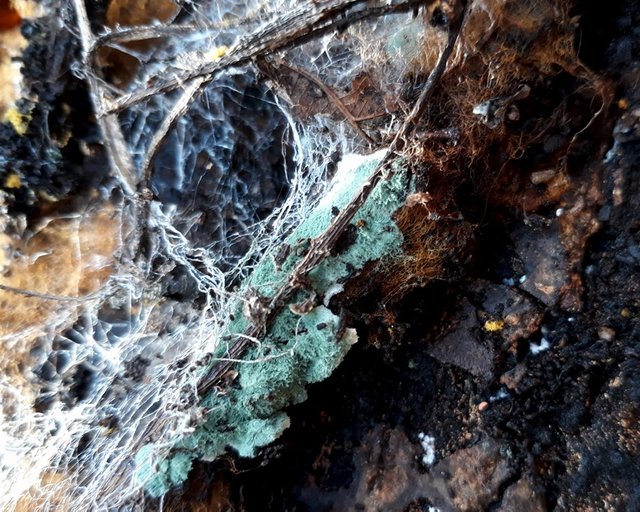 Then, the brown fuzz. It may be a slime mould, which isn't actually a fungus although they used to be classified as fungi. They are now understood to be groups of unicellular organisms similar to amoebas that live in colonies and act together. The little yellow splotches are definitely a kind of slime mould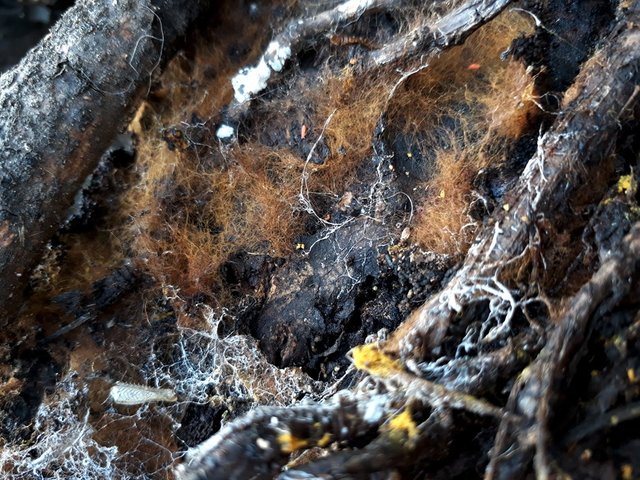 #FungiFriday is a fun initiative by @ewkaw: no prizes involved, just a day to post whatever weird fungal objects you find growing nearby