That Feeling When You Made $16 with One Steemit Post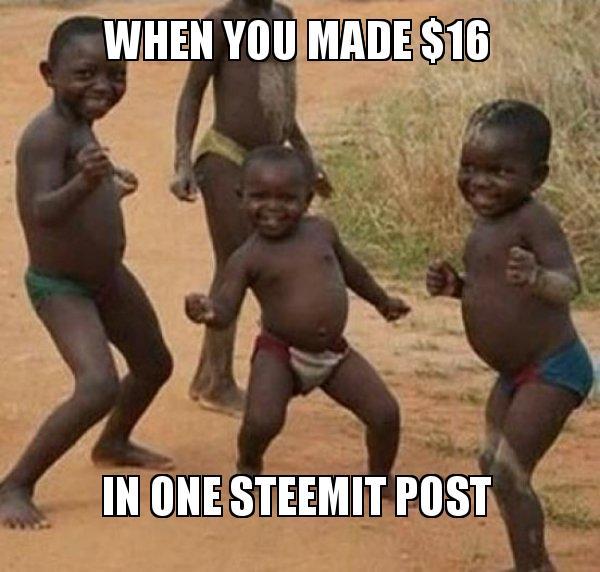 After posting my second blog yesterday, it earned me $16. This is my first good earnings from Steemit. However, I can't seem to replicate it. Hopefully, I can find which works the best.
Care to help a friend in need? Lol!