Look what you made me write. Look what you made me write.
As a teacher of 14 year olds and the parent of a 10 and 12 year old, I think I have a pretty good excuse to listen to a little bit of crappy pop music.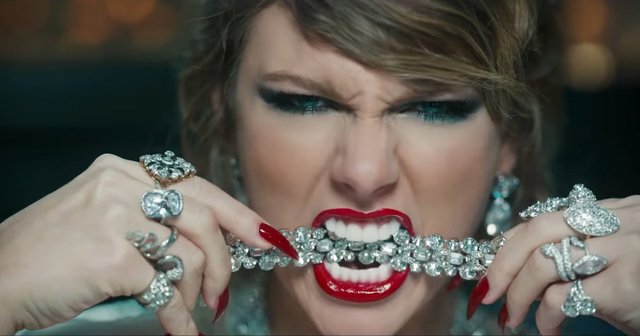 Taylor Swift is so rich... how rich is she?
Taylor Swift is so rich that she eats conflict free diamonds for breakfast.
Like most other old people who just can't let it go, I prefer old music. In my case that is Industrial, Rap, Techno and metal from the late 80s to mid 90s. So why do I bother listening to current pop music?
First of all, I like to have a little bit of experience with the music my students are listening to. I really enjoy dropping in a line from a top 40 song during my lessons. The kids think it is utterly hilarious when I drop a quick "Yeah, you're lookin' at the truth, the money never lie" in the middle of a history lesson. In addition, every once in a while, there are some pop song lyrics that can teach kids valuable lessons. I like to work those in as much as I can as well.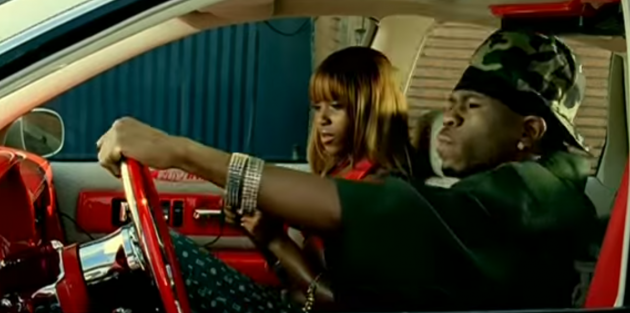 They see me distribution'... and then combinin'... they try to catch me simplifying.
(Yeah I'm a dork. I try this in math too.)
As far as my own kids go, when we are in the car, I don't feel comfortable listening to my favorite music. Most of my music is incredibly inappropriate for kids. I love aggressive music. I hope some day my kids love it too... but I'm not going to be encouraging them to listen to "F" bombs just yet. If they do that now, how are they going to rebel against me when they are in high school? By listening to classical music? I'll go nuts (classical music is WAY too calm for me)!
It's not like I am forcing pop music down my kids throats either. Much of it is also inappropriate... and terrible. Luckily the stuff they like isn't too bad (in either sense). They tend to like the popular "rock" bands like Fallout Boy and Imagine Dragons. Even more fortunate, is the fact they actually prefer listening to audio books in the car.
See? I have some valid excuses for listening to crappy pop music...
But those are all lies!

The real reason I listen to crappy pop music is because it is my guilty pleasure.
Hello, my name is hanshotfirst and sometimes I have the musical tastes of a 15 year old girl.
Wow! What a relief! Admitting that was like having a huge weight lifted from my soul.
Another lie.

I feel guiltier than ever. I feel so guilty that I just want to curl up with a container of chocolate ice cream, Netflix Pretty Little Liars, cry, and snapchat with my friends all day.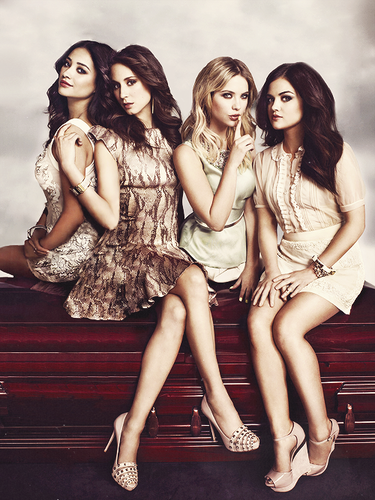 Shhh. Don't tell anyone that sometimes hanshotfirst has the musical taste of a 15 year old girl.
But it's not my fault! Some of that stuff is just so damn catchy!
Take Taylor Swift for example. Although I have never spent a single penny on her music or purposely gone out of my way to consume it, I have found myself singing along to several of her hits including Love Story, Blank Space, and Bad Blood. (Please don't tell teenage me about this. Teenage me would want to punch 46 year old me in the face for this unforgivable transgression).
But it's not my fault! She is a marketing genius. Her songs are like commerical jingles that get stuck in your head. After they are over, I forget I even heard them... until the next time they come on and I rediscover that I know all of the damn words!
But then this happened...
WTF (Why the face)?!

The first time I heard the song, I actually laughed out loud. I honestly thought it was a brilliant joke. I thought she was making fun of "diss songs" that seem to be way too popular right now. I'm not even sure if "diss songs" is the proper terminology. I think that is what it is called when a person "throws shade on" (makes fun of) one of their enemies.
Proper terminology or not, I thought "TSwift" was kidding. Then I started talking to my students about it. According to them, she is being 100% serious... and she is really mad!
Clearly the video is meant to be funny... but not exactly in the way I thought. Apparently she is using a bit of humor to show that the old Taylor Swift is gone and has been replaced by this new tougher version.
What?
You are Taylor freaking Swift. There is nothing tough about you at all. You are about as menacing as a tiny kitten, wearing cute little mittens, while eating a lollipop, and singing the theme song from Friends. In other words, you are 0% tough. And that is ok. You are a money making machine. Continue being cute and printing money. There is nothing wrong with that.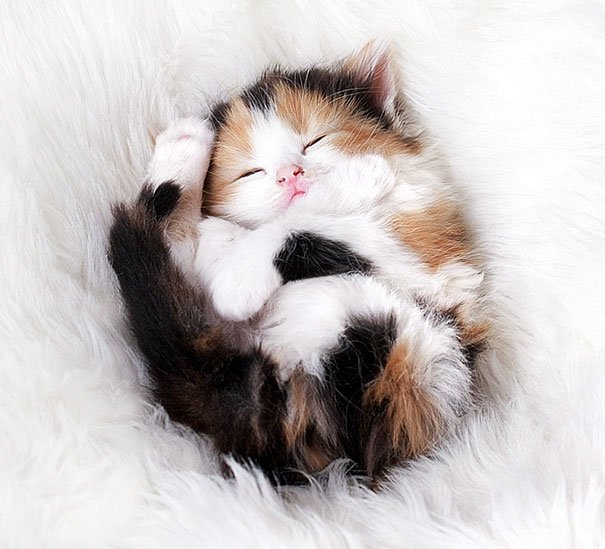 Whose the cute one who is going to diss all of her haters and make them pay for keeping Tay Tay down. You are. You're the cutie who will exact her revenge on Kanye, Kim and Katy.
Yes you are.
Unfortunately, she just couldn't do it. She had to respond to the "haters". Sadly, she is really, really bad at it.
The song Look What You Made Me Do sounds exactly like one of the songs from the made for TV Disney Channel movies that my 10 year old daughter loves. That is actually fine. Those songs are actually pretty catchy ... FOR KIDS SONGS! Here's one now...
(Please don't actually watch this. I won't be held responsible for the 170 seconds you are about to waste.)
Is it terrible? Yeah. But, it could be worse. Does it deserve to be played on a real radio station 12 times a day? My god no!
Tay Tay's attempt at "dissing" someone seems exactly like one of these overproduced silly children's songs. I mean let's take a look at some of my "favorite" lyrics.
How you laugh when you lie
You said the gun was mine
Isn't cool, no, I don't like you
Gun? What? You are Taylor freaking Swift. I'm sure if you ever saw a gun you would wet your $8,000 pants.
Then you follow up a line about firearms with "I don't like you"?
Burn! Street cred fully established!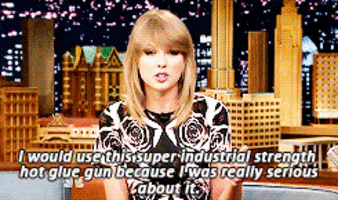 Ohhhhh. A hot glue gun. Like for bedazzling your fringed jean jacket.
Ok that makes sense now.
I honestly thought this song was written by a 5th grader who was angry at her lunch table for not telling her that "On Wednesdays, we wear pink".
But wait... there's more!
But I got smarter, I got harder in the nick of time
Honey, I rose up from the dead, I do it all the time
Harder than what? The little kitten in the "hang in there" poster?
"Rose up from the dead"??? When did this demise happen? Was it 2016 when she made $170 million? How about 2015 when she made $80 million? Perhaps it was 2014 when she made $64 million? Nope. Must be 2013 when she made only $40 million.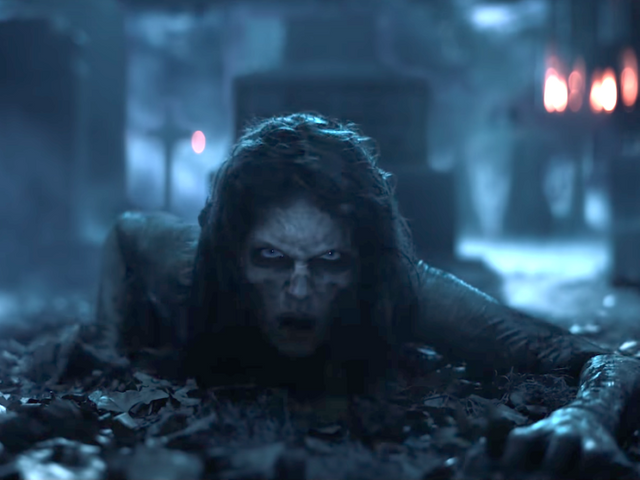 Taylor bravely digging herself out from the Hell of her
$88.5 million average salary over the past four years. Such courage!
Hmmm perhaps she is just being a little over dramatic (no way!!!).
And then there is my absolute favorite line:
I've got a list of names and yours is in red, underlined
I check it once, then I check it twice, oh!
That is the one that did it. I spit out the Dr. Pepper I was drinking through a Twizzler when I heard that one.
"...list of names and yours is in red underline". I swear a classmate said the exact same thing to me when I stole her paste in 3rd grade. She was really mad. I mean she was so mad that she pulled out the big guns and made a reference to the big cheese, the head honcho, the top dog, the big kahuna, the big man himself...
Santa!!!!

Yep little Susie was so furious that she told me that when Santa checks his list twice, he was going to find me on the naughty one (probably in red underline).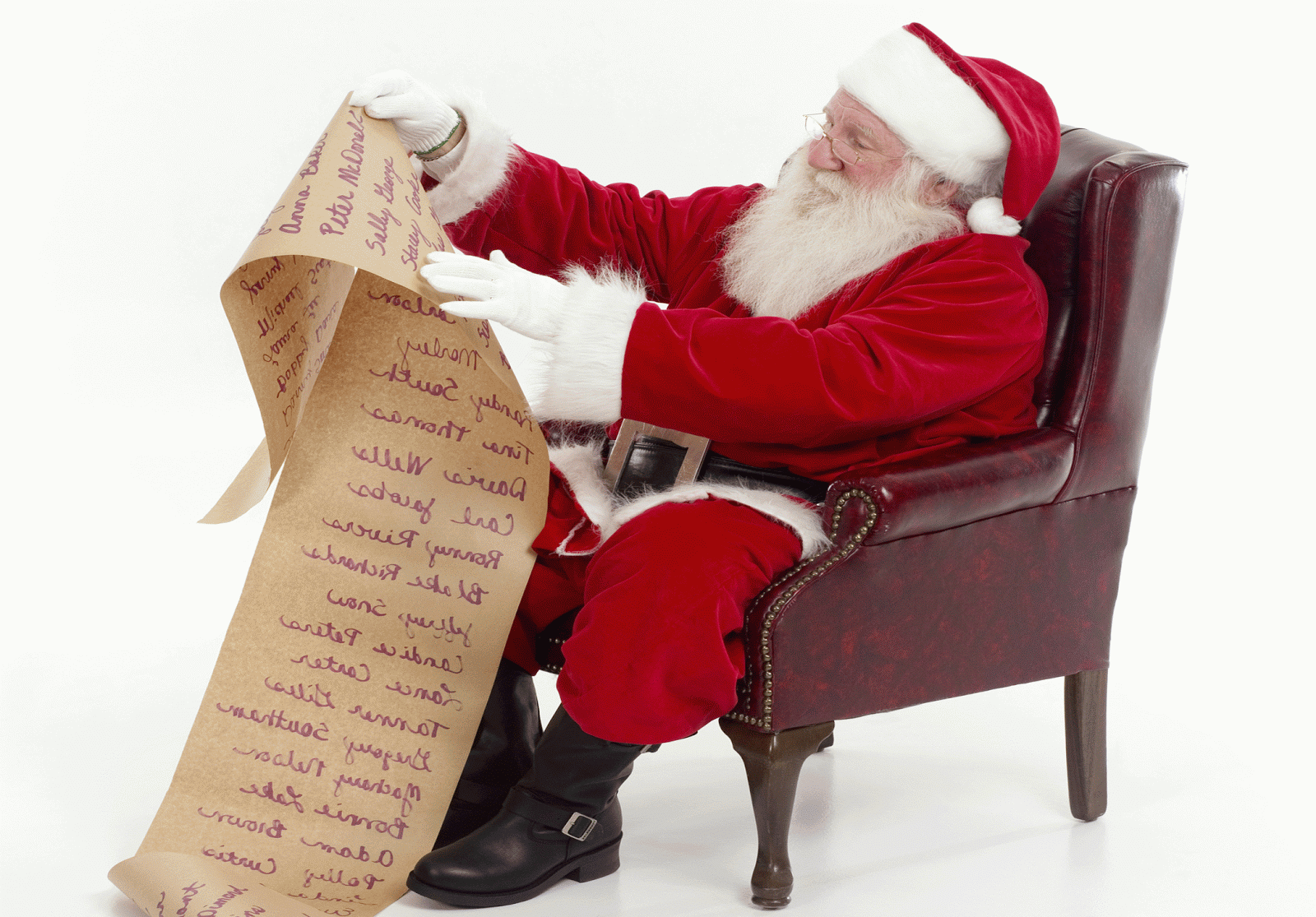 You know what would make double checking this list easier?
If I underlined the naughty ones in red! Brilliant!
I wonder if Susie knows that a super successful singer just plagiarized her intellectual property from 1979? (If Taylor ever joins here, I am so going to flag her for that!)
Then there is that damn hook. Curse you Tay Tay for that catchy hook! You may have the intestinal fortitude of a elementary school student... but gosh darn it, you know how to write a hook that gets stuck in everyone's head.
Let's continue.
I don't like your kingdom keys
They once belonged to me
You ask me for a place to sleep
Locked me out and threw a feast (what?)
Ok if that isn't the plot of a made for Disney TV movie, I don't know what is. Actually, I'm pretty sure it is the exact plot of one (or ten) of them.
Wait. I said that I already hit my favorite line. I think I may have been mistaken. I forgot about this gem...
"I'm sorry, the old Taylor can't come to the phone right now"
"Why?"
"Oh, 'cause she's dead!" (oh!)

Bwaaaa haaaa haaaa haaaa haaaa! Oh god. I can't breath! It's too much! Too much! Cause she's dead! Comedy gold! Bwaaaa haaaa haaaa haaaa haaaa!
At this point, I seriously thought I was listening to a Weird Al Yankovic song. It had to be a parody. But no. It's real. Given the complexity and depth of this line, I was disappointed that it wasn't delivered after she held a flashlight under her chin and exclaimed, "The call was coming form inside the house!"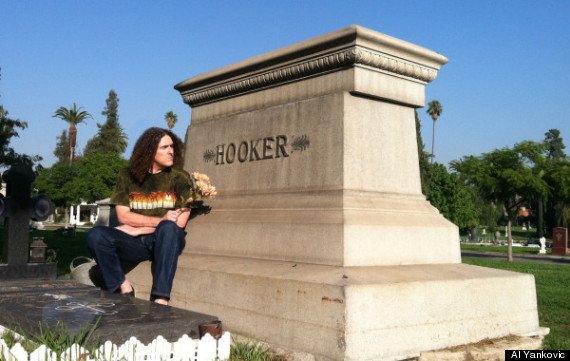 This song is as scary as that time Weird Al got caught with that dead... never mind.
Thank you all for allowing me to rant. I feel much better now.
Wait. Did I just admit to the whole world that I know all the words to this Taylor Swift song? Is this fact recorded on the blockchain for all eternity?
Curse you Taylor Swift!
Look what you made me do!
*I honestly have nothing against Taylor Swift. In fact, I probably could have done a post about her tremendous charity work. But this darn song is on all the time and it is driving me nuts!
If you'd like to read about Taylor Swift's charity work, please check out this link. It's pretty impressive.