10 Best (Worst?) Things To Tell The Tax Man About Your Steem/Crypto Earnings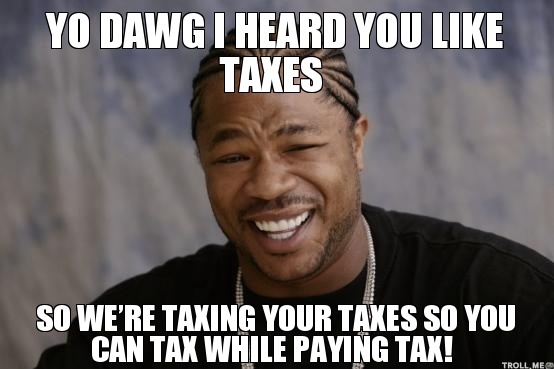 But, at least you get 48 more hours to spend with the artist formerly known as "your money."
It's that lovely time of the year in the US when the IRS comes a calling. This year, it's April 17th, owing to the weekend and holiday giving us two more days to procrastinate.
Of course, that means some ill-advised citizens will be scrambling to either cover an "unexpected" tax bill, or enjoying the soothing sounds of an audit later this or next year.

Don't be that guy.
So, in no particular order, here are the 10 best things (not really) to tell the IRS agent when he comes to point out something in your return.
(Note: The following is not intended as serious tax advice.)
#10. "Steem is a gift economy! There are all gifts! My gift-givers are all well within the $1 million of lifetime gifts given tax-free!" (Otherwise known as the @reko defense.)
#9. "Nobody sees my posts without a hefty serving of bidbot, so you can deduct huge proportions of my payouts as expenses!" (Best used by amateur [or better] accountants.)
#8. "Steem Power has no immediate cash value, much like an unvested stock option! After deducting the SBD from my payouts used for promotion all my payouts are SP, which makes them all a stock option I can choose to vest at any time, paying capital gains rather than income tax at the time of exercise, presuming that time is greated than 365 days in the future from the time of purchase, and based on the cost-basis at said time!" (Best used by even better accountants.)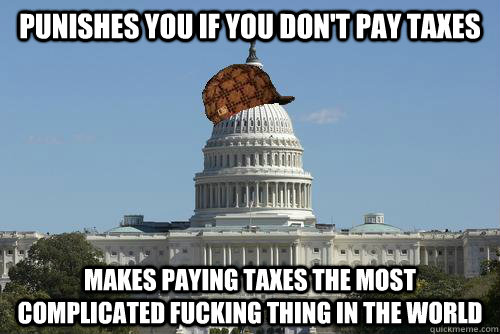 #7. "There's no gain until I convert to fiat, and I am a crypto hodler!" (Best used by the deep-pocketed.)
#6. "I moved to Puerto Rico like @SeanKing told me to a year ago, paying the permanent 4% tax on export services via legal tax decree! There's no reciprocal US tax!" (We all hate you now.)
#5. "I bought Steem for 650000 (!) Satoshi in July 2016, (with Bitcoin at 700), so even though I have large fiat profits, I took a 95% loss in my trading denominator!"



Ouch. It's Miller time.
#4. "Isn't financial repression (deliberately holding interest rate below real inflation, while concealing real inflation rates, to serve as a stealth tax) already enough taxation for you greedy bastards?" (Not recommended.)
#3. "Taxation is theft coercion mean." (Hashtag Anarchy.)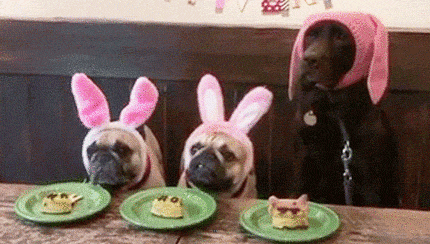 Tell it to the hound.
#2. "I don't even use public services anyway, and we both know social security will not make it long enough to pay out to anyone who knows how to send a Bitcoin.* (This is just math.)
...and last, but not least, the #1 best thing to tell the IRS when they come sniffing around your Coinbase wallet is...
#10. "I lost all my Bitcoin to Craig Grant's siren song of Bitconnect, so I actually have a huge operating loss! I won't be paying taxes for years!"
Note: May actually work - "If your losses exceed your income from all sources for the year, you have a "net operating loss" (NOL for short). While it's not pleasant to lose money, an NOL can reduce your tax liability for the current and future years."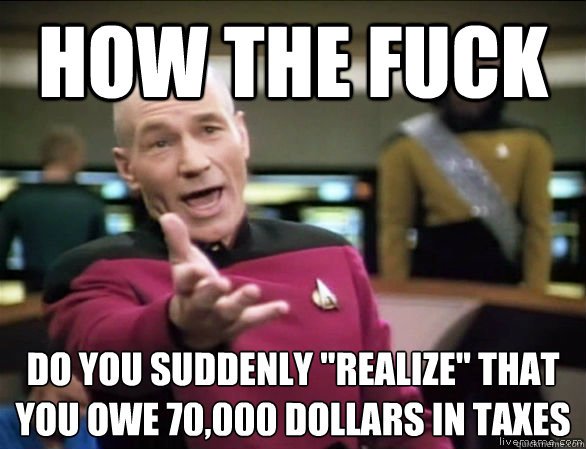 This 8-month-old image has never been more apropos.
Try SteemEngine and get rewarded for every follow or vote!
See my explanation of SteemEngine here.
Post via Busy.org for added exposure and upvotes from Busy!
See how to get extra votes from Busy.org here.

See my explanation of SmartSteem here.
Try SteemFollower today and get rewarded for every vote!
See my explanation of SteemFollower here.

Join us at the Minnow Support Project! (click me)
We also have a Radio Station! (click me)
...and a 10,000+ active user Discord Chat Server! (click me)
Join the Steemit Poker League! (@spl)
World's Largest Cyptocurrency Freeroll Poker Site, open only to Steemians!
Sources: Google, Reddit, Nolo.com, Mememaker, Imgflip, CoinMarketCap, Troll.Me
Copyright: SmartSteem, PALNet, SPL, Reddit, MTV, Mememaker, Imgflip, CoinMarketCap