Bitcoin Gambling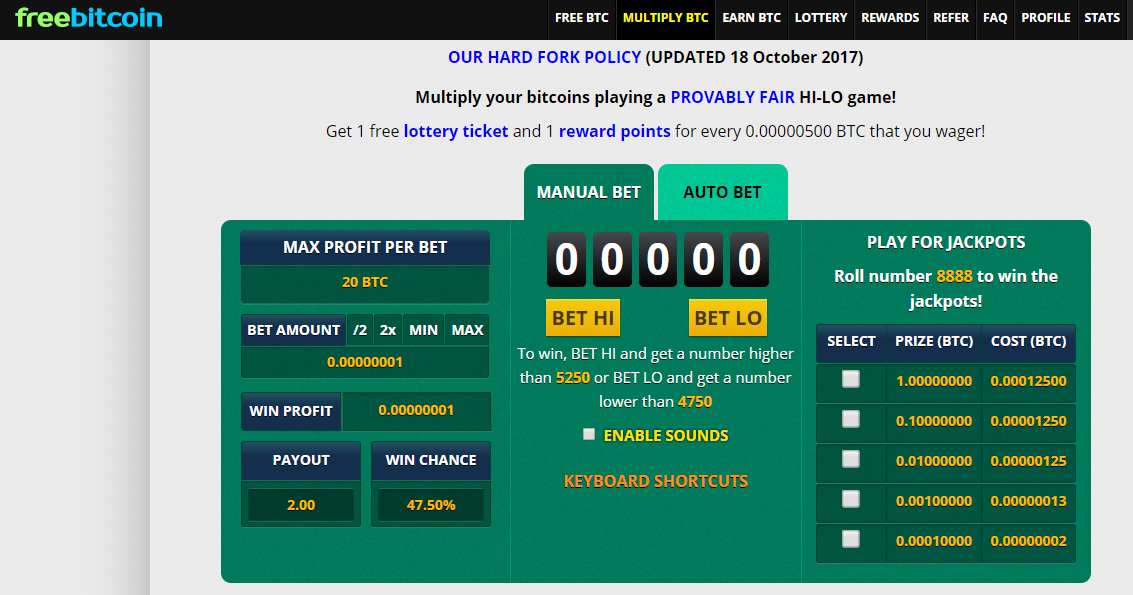 A lot of people like to gamble with bitcoin, its a crazy high when you hit that lucky streak and you are watching your satoshi's build up but its a huge letdown when you lose it especially if you lose a lot. The problem is most people are betting with their bitcoin and that's not something that I think anyone would recommend ever especially if you are a high stakes bidder/gambler. Now I know some people know how to game the system to win big or they are just pure lucky all of the freaking time but not everyone is so I have a recommendation on how to gamble and possibly build up a small bankroll without depositing your bitcoin or spending anything to play.
So pretty much everyone is familiar with bitcoin faucets. Every noob with low funds looking to get into bitcoin or skeptic of bitcoin probably started on the faucets building up their balance a couple hundred satoshi at a time. They get a bad name because some faucets are just pure junk and scammy but there are still some good ones out there that still payout and allow you to gamble on the same site (thats part of what keeps them going I'm sure). There are sites like bitfun, moonbitcoin and one of my favorites Freebitcoin. I love this site, it lets you roll every hour and gamble as often as you want. On top of that it has a lottery game as well that you don't have to buy anything to enter either, you earn tickets for the lottery with every roll you do and for every certain number of wagers on the gambling side.
I saw a popular youtuber doing this and thought you know what I could do the same thing. So here is my proposal for anyone who signs up to freebitcoin under my link above I will split the majority of the commissions earned between everyone based on their activity on the site. The site allows you to pay all of your referrals based on their activity and you can set the percentage shared as well so I am thinking of doing a weekly payout to everyone at like 75-90% of total commissions based on total number of sign ups and commission total.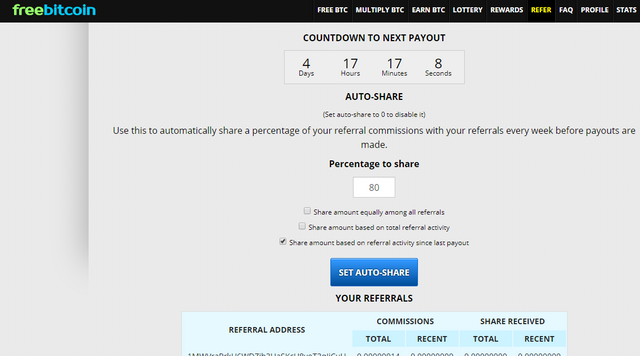 I know there are probably going to be some naysayers in the comments and that's fine that's what steemit is all about but for anyone who signs up leave an upvote and comment below to let me know so I can give everyone an upvote as well.