Project Avalanche - Day 1
Original thread here
We have some early games today so, let's get started with the project! We will stick with $10 per unit bet.
More picks will be added to this post as we go along so that we do not create redundant posts.
Sports to bet on: MLB
Philadelphia Phillies ML (1 unit)
Colorado Rockies total team over 6 (2 units)
SDG/Colorado to score first 3 innings (1 unit) (Progression)
Sports to bet on: WNBA
Dallas Wings +14 (1 unit)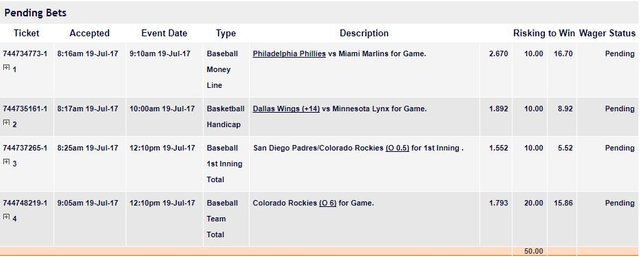 Update:
3W-1L for a net profit of $28.06
Starting bank: $200
Closing bank: $228.06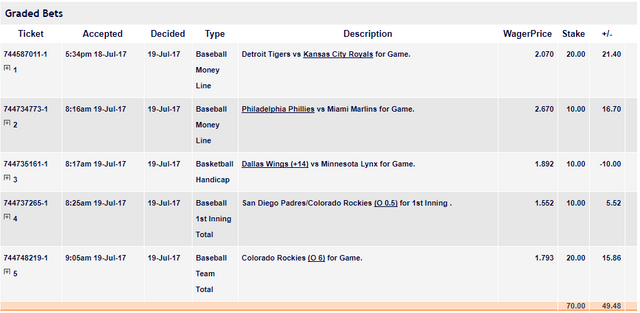 *The Kansas game was not part of the project.
P.S: This is not an advertisement nor endorsement. Feel free to follow and wager at your own risks!