BEST GAME ON THE BLOCKCHAIN - UPLAND
BEST GAME ON THE BLOCKCHAIN - UPLAND
ULPAND is an amazing, fast growing property trading game, that mixes the real world with a virtual world! And there is a lot of powerful updates coming in the next coming month.
Sign up to Play Upland here to gain a bonus for your first purchase!
Here is an example of how the game blends the real world and a virtual world together. As of now the only city that is playable, is San Francisco. New York is coming in about a months time. But for now, S.F. it is. The map of S.F. above is our playing field for buying and selling properties. There are a few other games to be played with in the game. Treasure hunts and such, with much much more coming and soon.
As an Upland player, you will search the map to find the properties you want to buy. There are collections and such to seek. These collections will give you better payouts on your properties.
I found 2261 Fillmore St on the map.
I noticed on the tile it read, "Clay Theater". Me being a filmmaker, I have interest in owning a theater in the Upland virtual world. Perhaps one day in the future I will be screening my films, and films of others from here. So I purchased this property!
Then I clicked on "Street View" to see what this theater looked like in the real world.
It's beautiful. A nice little indie lookin theater! Perfect! I love it.
So you can see how Upland mixes Real and Virtual here. Upland is strangely addictive and it is very early days! The team at Upland have been focused on making sure that people who know nothing about blockchain, can play the game without having to know anything about blockchain. It is a very user friendly for non-tech people.
I strongly recommend taking a peak into Upland!
Sign up to Play Upland here to gain a bonus for your first purchase!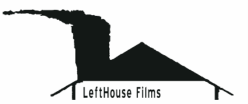 UP & COMING LEFTHOUSE SCREENINGS, RELEASES, ARTICLES & LIVE SHOWS
Watch LIFE ON A TRAIN on MovieBloc
Read The Cool Of Film & Blockchain at TalkHouse
LeftHouse Websites
LeftHouse Films
LeftHouse Recordings
Follow LeftHouse Here
LeftHouse HilladigaHackles on Hive
LeftHouse Publish0X
LeftHouse Uptrend
LeftHouse Peepeth
LeftHouse Twitter
LeftHouse Films FaceBook
LeftHouse Recordings FaceBook
LeftHouse HilladigaHackles on Steemit
LeftHouse Films YouTube
LeftHouse Recordings YouTube
LeftHouse Crypto YouTube
Watch LeftHouse Films
1 World 100 Lonely - Free on Amazon Prime
Sick Of It All - Free on Amazon Prime
Window Licker - Rent or Buy it on Amazon
Prevertere - Buy it on Amazon
Carlos Spills The Beans - Free on Amazon Prime
The Black Belle - Free on Snag Films
On Holiday - Buy or Rent with ETH
Everything Will Happen Before You Die - Watch for $1
Listen To LeftHouse
LeftHouse Recordings On Dsound
LeftHouse Recordings on Choo
Wanna Get Into Crypto? Start here: Free Crypto, Referral's to Exchanges, Crypto Games, & More!
HEX - DESIGNED TO INCREASE IN VALUE FASTER THAN ANYTHING ELSE IN HISTORY
Coinbase Exchange: A Crypto Market
Bitrex Exchange: A Crypto Market
KuCoin Exchange: A Crypto Market
Mannabase: Free Weekly Crypto Drop
QoinPro - Airdrops and Airdrips Free Coin
Play Games Win Crypto
Upland - A Virtual Property Game
Splinterlands: A Crypto Card Game
DrugWars: A Crypto Game About The Drugs
DONATE ETHEREUM to the next LeftHouse Film "RABBITHOLE"
Trailer and more info coming soon.
RabbitHole Fund ETH Adress: 0xDAaf709d5D39d9A4e00257e185cEdd8F3D07a324