items, cash and Inventory for renpy games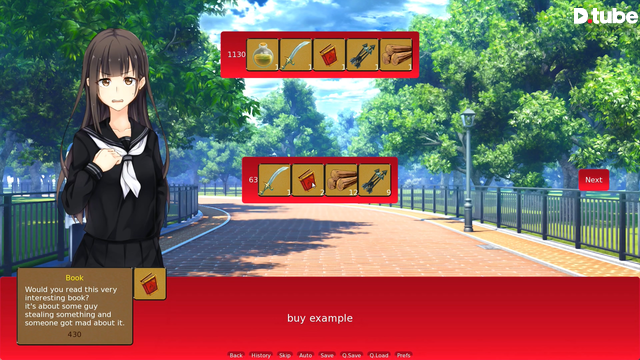 ---
A basic (infinitely stacking bottomless bags) inventory for renpy games, with three example screens. plus a tool-tip for items.
it's a simplified version of the code I've wrote for the "Princess trainer: jasmine" game.
it's pointless to list all of the features because it's very easy to add new ones, don't hesitate to leave a comment and ask how to add them.
to get this code visit my patreon: https://www.patreon.com/KiaAzad
The credit to the icons design goes to several artists on https://opengameart.org I will credit the artists individually in the princess trainer games.
---
▶️ DTube