Farming Has Evolved! Get Tips, Free Farmers and 100% Upvote
Farming...The Next Generation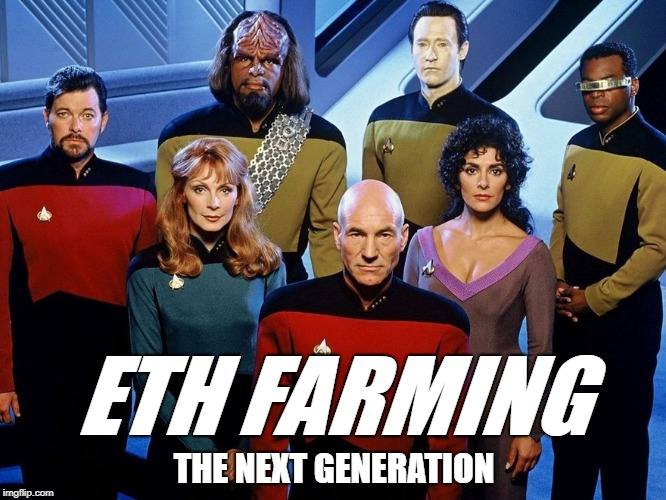 Just like in the clone wars, the farming wars have caused an evolution. The only downside of the first wave of farmers, is they have runaway inflation. The mature farmers never die, so farmer production will always continue to rise. This is the problem with EtherGoo.io . The game can still last for months and distribute 100's of ETH, but they will die eventually. In an effort to increase longevity, a new generation of farmers have emerged. When you sell your farmers in this generation, 25%-30% of your farmer population will die. This "burns" farmers off the market so they will hold their value better. If you have been using my strategies, you still can with these new farmers. You just have to sell/rebuy every 24 hours instead of every 6-8 hours. Check my previous posts for more info on these. Get your Free farmers below:
New Next Gen. Farmers with "Burning"
New Farmers
EtherDragonFarm (this one has a nice twist, no burning though)
Claim your Free Farmers from the Original Generation in the links below.
After you claim all your free farmers above, just follow these instructions and get your 100% Upvote and a chance at 3 SBD. I will give 3 SBD to 1 random entry. Be sure to sign up with all the farmers. The winner of the SBD must be at least a Free player of all the games on the list. To Enter:
Follow me on Twitter https://twitter.com/TravelinBit
Like and Re-Tweet this Tweet https://twitter.com/TravelinBit/status/998840441763188736
Comment on the TWEET with your ETH address
Upvote and Resteem this post
Comment on this post with your ETH address
Your comments on the tweet and this post will count as 2 entries total!
I will validate the entry and then give you an 100% upvote