Steem Monsters Launch Custom Tournaments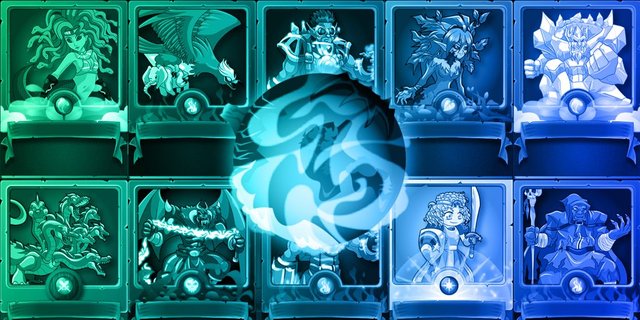 BYOM - Bring Your Own Monsters
Are you not entertained? Blockchain gaming has boomed over the last year - and crypto trading cards (in particular) have cultivated million dollar marketplaces. One such game, and of the most consistently popular games has been Steem Monsters - a collectable trading card game where you can buy, sell, trade or battle monsters.
This past week Steem Monsters opened up custom tournaments - allowing anyone to host their own tourney and entice the public with unique prizes. While some of the most common prizes are in Steem or Steem Dollars (two of the local tinders) others are legendary cards or even ERC-20-like Steem Tokens from the smart contract platform, Steem-Engine.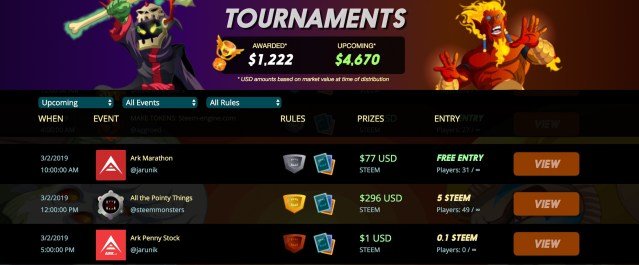 So far, over $1,000 USD worth of tournament prizes have been given out with nearly 5k more to in the queue.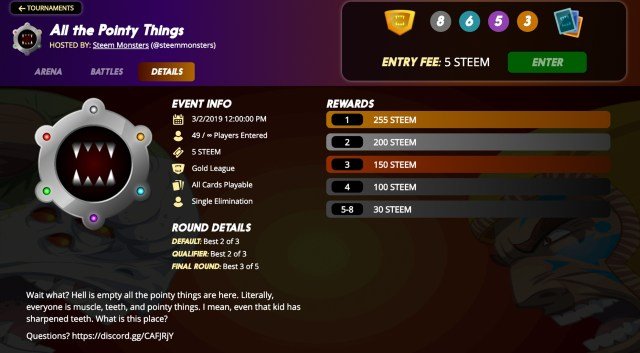 About the Game
If you're curious to learn more about Steem Monsters, make sure to read up on our interview with the two founders - click here.
Steem Monsters is a game where you can buy, sell, or trade collectible digital monster cards. The ownership of these digital cards and the game results are all published and verifiable on the Steem Blockchain. These cards can also be leveled up to get them ready for tournaments that players can compete in for prizes, such as more cards, crypto, and upvotes.

---
Project: Steem Monsters
Website: https://steemmonsters.com/
Steem: @steemmonsters
Twitter: https://twitter.com/SteemMonsters
Discord: https://discord.gg/CAFJRjY


📄 Creative Crypto Homepage
🐤 Twitter
🎨About the Magazine

A magazine dedicated to all things creative on the blockchain. This Steem account hosts a chronological record of all visual and written publication content.

Visit our @steempress - powered magazine: https://thecreativecrypto.com/steem-monsters-launch-custom-tournaments/