Playing Games Earn Cryptocurrency
The Future Is Exciting & Is Here!
Hey Steemians! Happy Valentine's Day ♥️
For the love I wish to share with you today is the awesome opportunity that we currently have with cryptocurrency, dApps, blockchain technologies, and the ability to earn money for literally nothing!
Now when I say "nothing" I mean you don't have to go out of your way to do anything different than you're currently doing you simply need to change where you are doing it.
Let's go through some examples.
We all surf the web. Don't use Google Chrome or Firefox use Brave When you use the Brave browser you get the security of online privacy, and ad blockers to enjoy a much better online experience and earn BAT (Basic Attention Token)

Playing Games Online I am pretty sure we all like playing games. Some are more sophisticated and more complex than others but you can earn crypto from playing solitaire! Yes solitaire again you just need to change where you play. Download the Lynx wallet from your app store and explore the different dApps!

Social Media As humans we all have that desire to connect, communicate, and stay in touch with the people we care about and love. Simply change which platforms you connect with and earn crypto! Steemit was the pioneer of this. But there are many great sites one that's really up and coming is Uptrennd Uptrennd pays the 1Up Token when you create posts and people upvote you earn 1Up tokens then you stake your tokens to level up the higher your level the higher your rewards! There was a teenager last year (2019) that made over $700 simply writing a post once a week! That's amazing!
I Want To Share My Favorite Place
 
TrustDice It is built on the EOS blockchain, it has its own native token called TXT (trust token) it is traded on several exchanges that I will get into in a few moments. You stake your TXT and earn more rewards!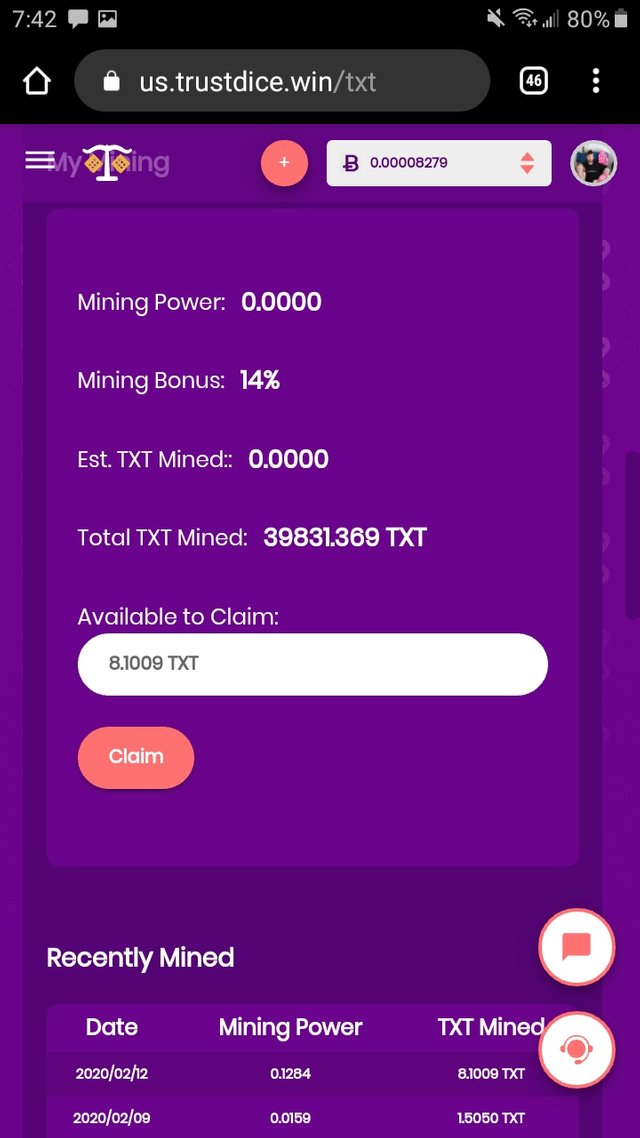 TrustDice operates on ProofofWager so the more you play, the higher amounts you wager the more you mine. Mining your TXT you can either use it to wager and gamble with it, withdraw it to an exchange and sell it, or stake it and earn more rewards! That's the option I have chosen since joining over a year ago.
Before EVER writing a post or shooting a quick video promoting or talking about anything I test it and make sure it's 💯! My reputation is on the line if I tell my friends and followers to go join something that turns out to be a scam or just a garbage site.
When you stake your TXT you earn higher PoW percentages, and 4 different cryptocurrencies! These are Bitcoin (BTC) Ethereum (ETH) Tether (USDT) and EOS!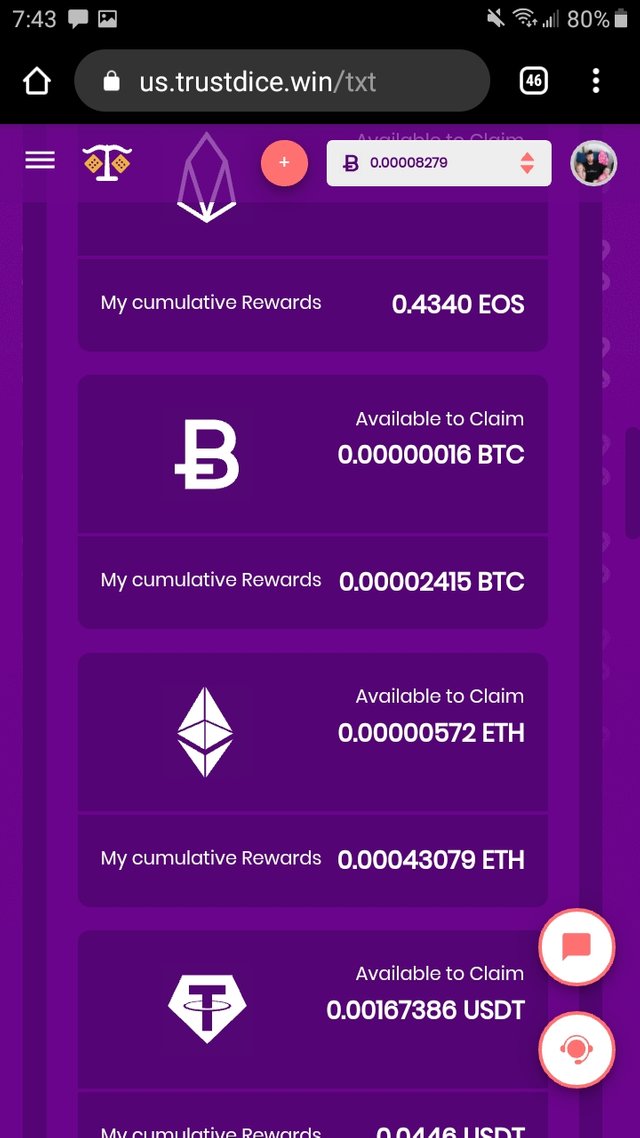 These as well as your mined TXT are available to claim every 24 hours! How awesome!! You play games you enjoy, they are built on the blockchain so they can't be manipulated or changed, you earn crypto for spending time playing your favorite games! The list of games available to play on just this site alone are...
Dice
Slots
Crash
Poker
Roulette
Blackjack
All available through just one site! So there is absolutely something for everyone.
Dice is a simple bet higher/lower game. You can set the slider to increase your odds of winning but it changes the amount you'll be paid out. The higher you increase your odds the lower the payout the lower your decrease your odds the higher the payout.
Crash is a game where you enter amount of your bet then a rocket shoots up and climbs a scale, the scale starts at 1 and goes to 100 the higher the rocket gets is how many times that amount you'll be paid. For example you bet 10 Satoshi, you hang in there until 5x (or once the rocket hits the 5th line on the scale) you'll be paid 50 Satoshi. But by the same token if you bet 10 Satoshi and try to hang in there and don't cash out before the rocket blows up you lose the Satoshi you bet! It is a really fun game and if you're an adrenaline junky like me then Crash is the game I recommend!
The other casino games are just like the ones you're all familiar with! 20 different types of slots so you're sure to find one that tickles your fancy.
Poker everyone should know what Poker is and if you don't stay away from playing it, unless you like donating your money!😂
Roulette is set up just like the real casino version, you can bet black/red, even/odd, you can bet which block it will end up hitting set up in thirds 1-18 is a block 19-36 is a block and so on! Really fun, great graphics, and earn crypto as you hit them big jackpots!! That's a Win/Win/Win!!
Blackjack is set up just like classic Blackjack games. Place your bet hit deal and try to get 21 or at least a higher number than the dealer. Just don't BUST!!
Another one of my favorite features of this site in particular, and the main reason I choose this one over the hundreds of other gambling sites out there. Aside from the awesome rewards that are available if you "play your cards right"😉 is the fact there is a crypto faucet on site. Claim your favorite crypto from the faucet every 6 hours! So you can play without having to deposit any money!
Once you join TrustDice you'll love it as much as I do!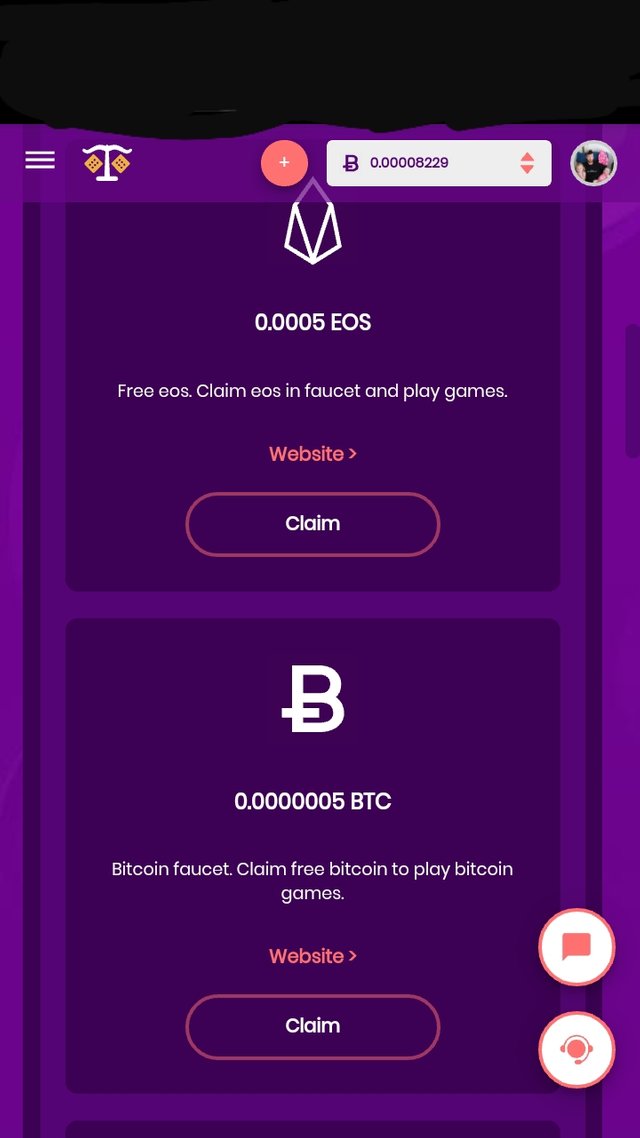 I love that we can now be rewarded for doing what we already do! If you're on Twitter I would love to connect! Or come join us on Discord We have set up a tipbot on the server to reward those that are active and helpful to the community! So it even pays to come chat and hangout with us!
Until next post have fun, change a few of the places that you do your online activities and get paid! It is an amazing, exciting time we live in and the best gains will be made right now through the next few years. Stack as much as you can before the masses get in because then everything will change again! So don't procrastinate do it NOW😀
The only reason I say now is because if you're not taking advantage of these opportunities you are losing money. Would you throw $10 in the garbage can?? Probably not, then don't pass this by!! Come join me on TrustDice and I will see you in the chatroom or on the forum! I am @cryptoplaya! Can't wait to see ya there!😀♥️💰💰