Eth.Town - The Next Big Thing?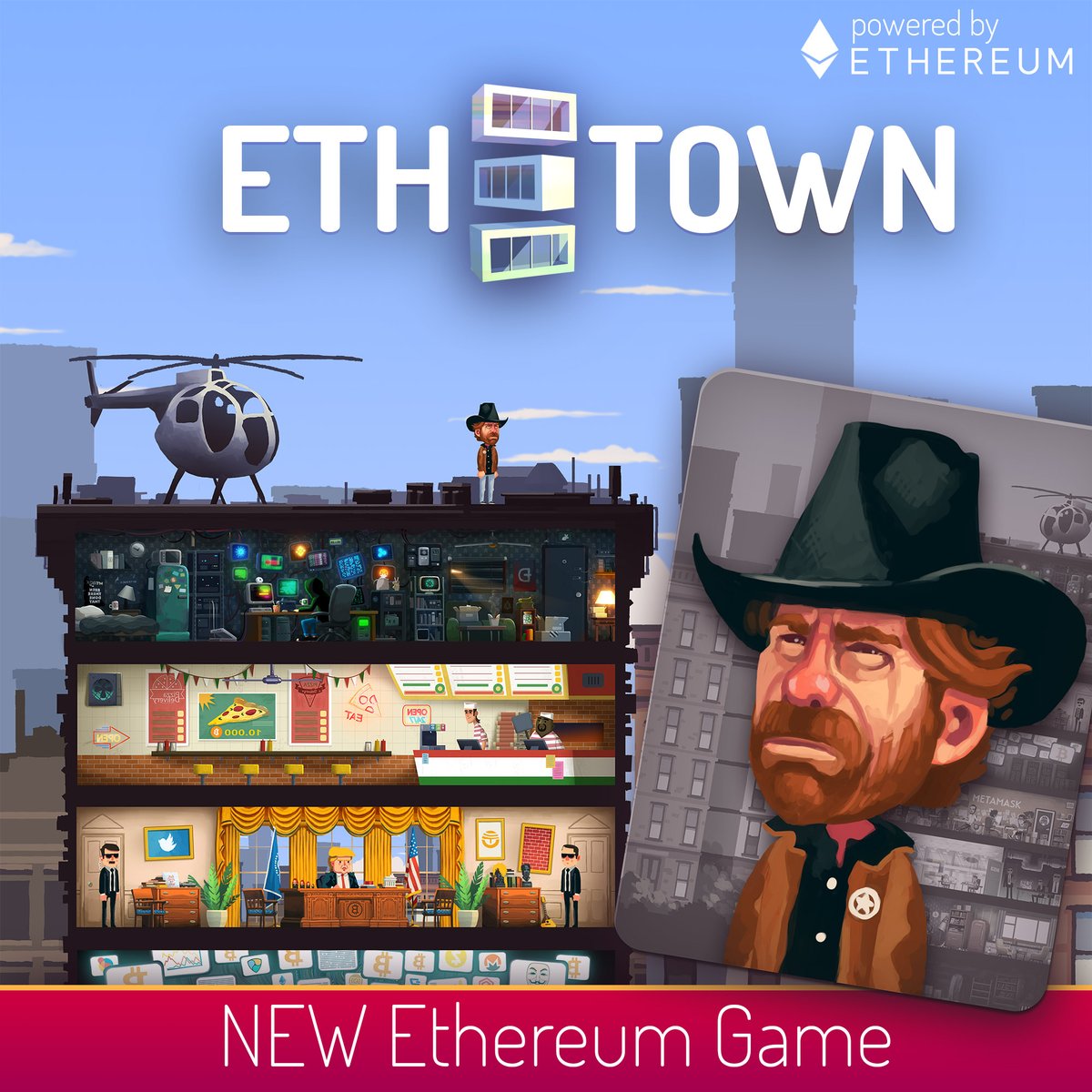 Revolutionizing Ethereum Gaming
Do You play Eth Games? How are the graphics? Most give out a return, but do they offer a chance to own a small piece of the action?
Look at the excitement this game is bringing:
The presale offers members a chance to own a percentage of one of the floors in "Crypto Tower," giving it's owners a return on every transaction mead on that area of the game!
The Crypto Tower
The Crypto Tower is a 100% crypto-affiliated tower consisting of crypto offices and apartments. Some are good old businesses, some are totally crazy stuff. Every floor comes with its own rules, profit structure, bonuses etc., often with funky twists added in for fun. More details on them will only be revealed over time. Whenever you get a new floor or participate in it in other ways (secrets, secrets so far), you add a special achievement to your collection. Having a lot of those will provide you with special perks on your ETH.TOWN journey.
Some floors host mini-games. The mini-games have special relation with the floor they are in, and certain heroes. For example, the Dice mini-game sends a part of its revenue to owners of characters that have the rare "dice" gene.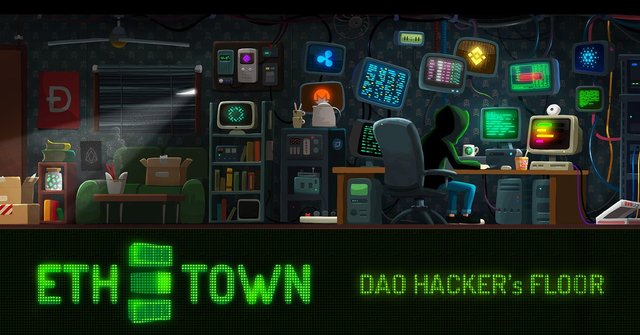 Heros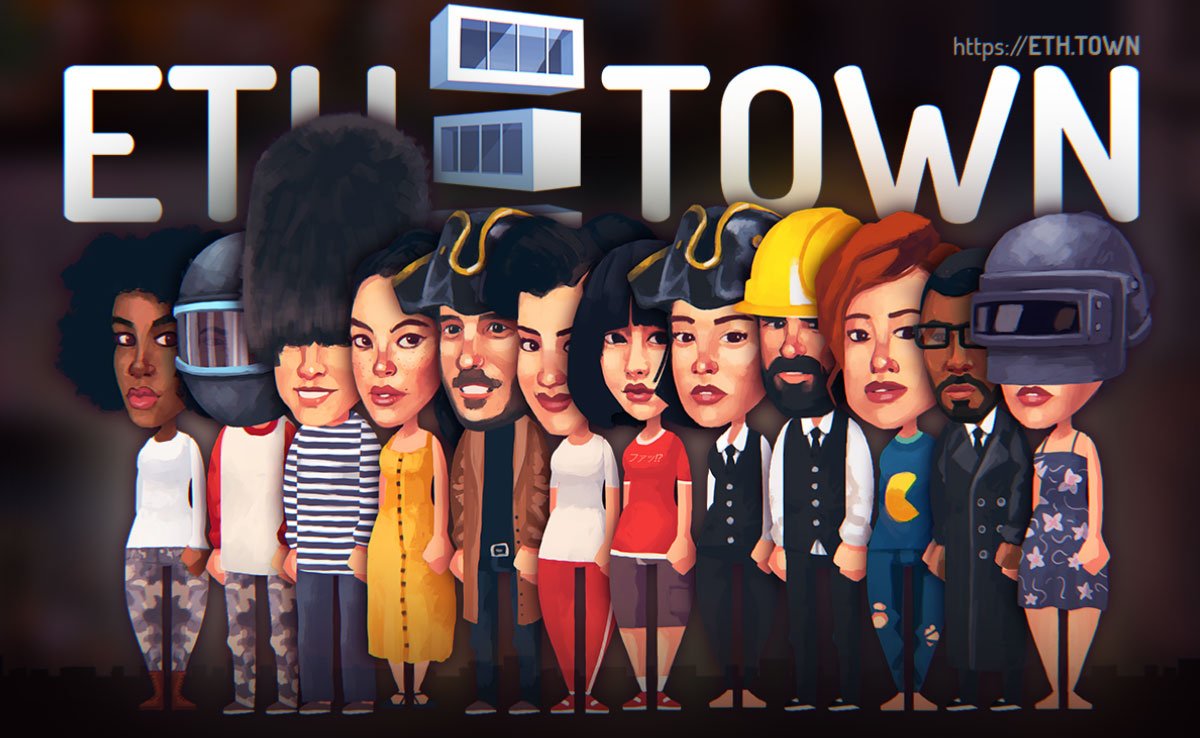 Hero's are digital avatars that increase the players ability to gain returns through the games "Investment Strategy," style of play.
During the presale, you can even purchase a custom hero for yourself: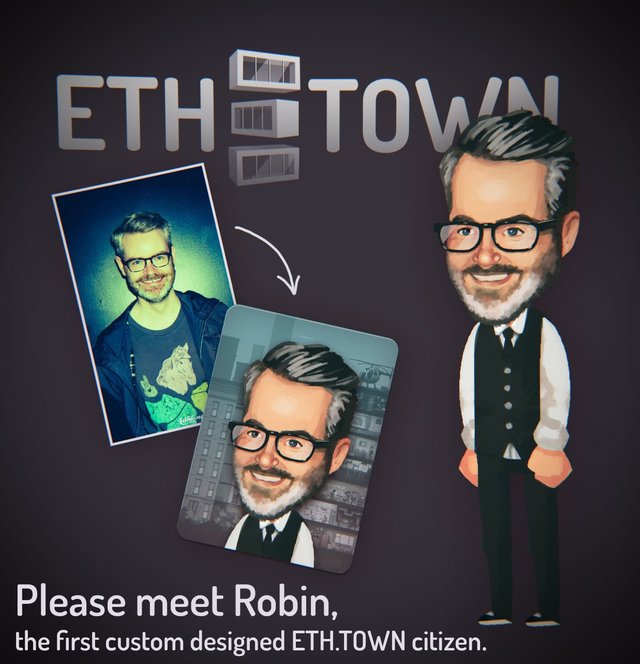 Each purchase comes with Investor Tokens. They are one of the core game components in ETH.TOWN. In the game, each of our token holders will automatically gain a share of the profits generated from all game participants' activity. (Investors' Heaven, indeed.) For instance, if an asset trade goes through, the biggest share of the ETH amount involved goes to the deal-maker as profit, a second share accrues to token investors, and a third, smallest part goes to the devs. Among token holders, ETH is further distributed in accordance with the share of tokens that they hold, in tiers. You can then withdraw the ETH you earn from the platform directly.
But that's not the only use for the tokens. They are the currency you buy cool stuff for. For example, for all operations related to Heroes you have to pay in Investor Tokens. Most mini-games are powered by tokens as well.
Stylizing Visual Reps of the Crypto Realm
Check the pics out and see if you can identify any of our most popular companies and projects. The artist of Eth.Town have been busy Memorializing the best of our Crypto-Culture and Communities!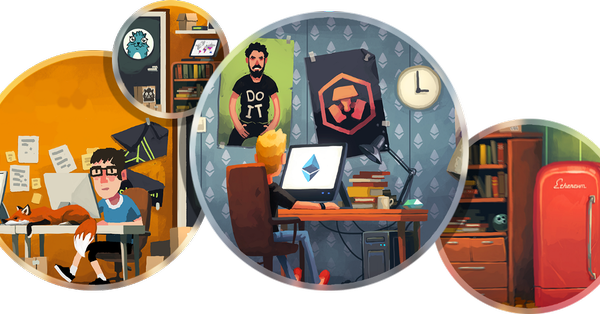 !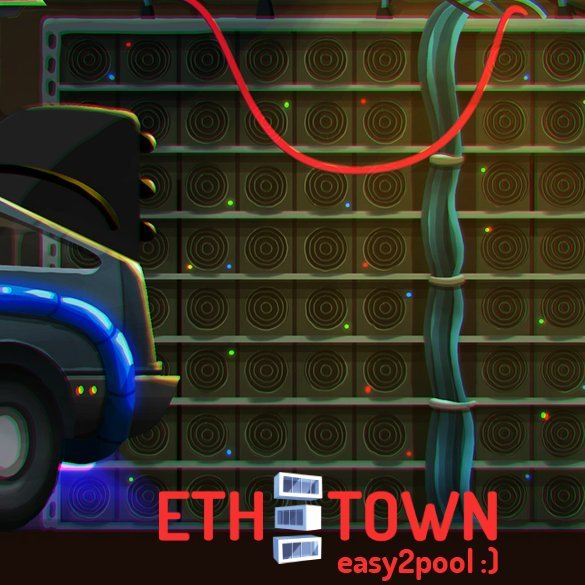 Check out the excitment yourself and participate!!Check It Out
Website: https://eth.town/
Btt Ann: https://bitcointalk.org/index.php?topic=3062760
Btt Bounty: https://bitcointalk.org/index.php?topic=3028492
Facebook: https://fb.me/eth.town
Twitter: https://twitter.com/eth_town
Instagram: https://instagram.com/eth.town
Telegram: https://t.me/Ethertown
Medium: https://medium.com/@ethtown
Discord: https://discord.gg/qWgw5f9
Pics and descrips from the Eth.Town Devs and Community