Diablo Immortal: Betrayal of Blizzard
When Blizzard announced Diablo Immortal, a mobile MMORPG set between Diablo II and Diablo III, players did not enjoy it. Oh, they were mad.
---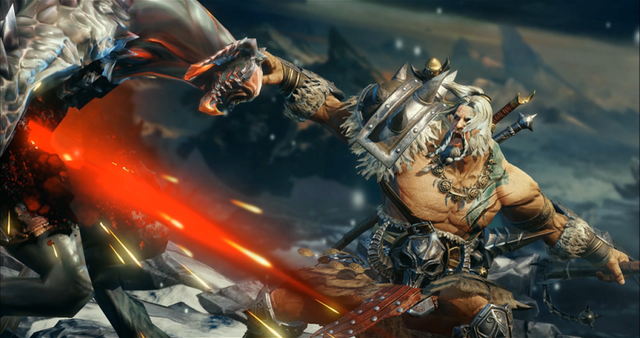 Blizzard is not prepared!
Boooo!!!
Fans of the franchise have really good reasons to react angrily to the announcement. Diablo III sucked. It took Blizzard like two years to fix it into a proper game. It still kind of sucks compared to what D2 offered. We've been expecting a proper Diablo sequel since forever now. Instead of getting more of the game we loved (something more alike Diablo 1 & Diablo 2: LoD), we get some random mobile mmorpg.
It's not just a completely different twist of genre from the traditional dungeon crawling we love into some open world mmo. It's on MOBILE, for hellfire's sakes. Diablo has always been a PC-driven videogame. Sure, some guys play it on the Playstation or the X-Box, but most of us are PC gamers. Now we have to play it on our phones? Deckard Cain's embarassed of his developers.
Blizzard let us down once again. As a playerbase, we have expectations. We want to throw them money for what we're asking of them. Yes, it is a goodgame by itself. No, this is not what we wanted. This sets back a decent Diablo game, because any resources put into this are resources not put into what we crave. We're also forced into playing on our phones if we don't want to miss experiencing any of the lore.
Seriously, what's wrong with the huge online gaming companies nowadays? Everyone is pushing their traditional fans away in favor of some imaginary "new players" target audience. First Riot Games, now Blizzard, what's next? Vale actually pushing out Half-Life 3? Eh, I guess there's no hope for that. Poor Gordon.
If you're interested in the game, check out @triverse's article Diablo Immortal Brings Classic to Mobile. The game is still attractive to anyone who's not a diehard hardcore fan and you'll probably have a lot of fun with it.
---




@steemehq | @steemgc | https://dgameland.com/ | @opgaming