Forged Battalion After-Impressions
My gameplay and multiplayer experience after a couple of days.
---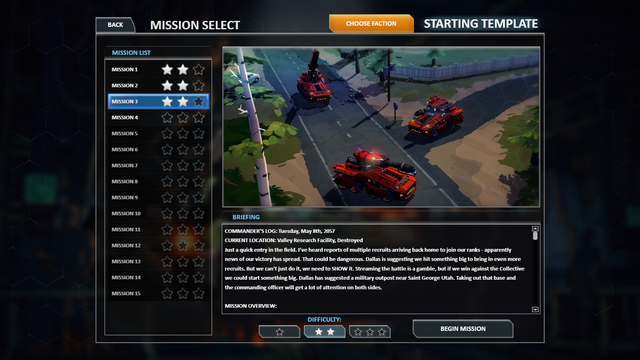 This is a conclusion to Over three hours playing Forged Battalion... 3/15 missions done
Me and my similarly skilled friend can wreck normal-difficulty bots 2v6. He's better than me but I still put up a fight 1v1. Servers are sort of empty but you only really need one or two other people to have a lot of fun. There are ranked modes too.
Performance optimization is great. The game runs smoothly even when there are hundrers of units on screen. My PC his 12 years old with nothing but a GTX 465. My only pet peeve is the unit natural targeting. They won't' try attack-moving or following threats when they come close, they'll only fire at stuff in their range.
I'm going to try to get a few more activation keys for this game over at steamtrades.com since their cheap enough (less than $1) and get some online skirmishes started. Btw, yes, I skipped the rest of the campaign. There was a story about recovering your freedom or something. It wasn't that interesting so I'm sticking to multiplayer.
Conclusion: 8/10
---
These guys are important to the growth of #gaming and steemit itself




@steemgc | https://dgameland.com/ | @opgaming