OKAMI HD review by FreddyFish
OKAMI HD review by FreddyFish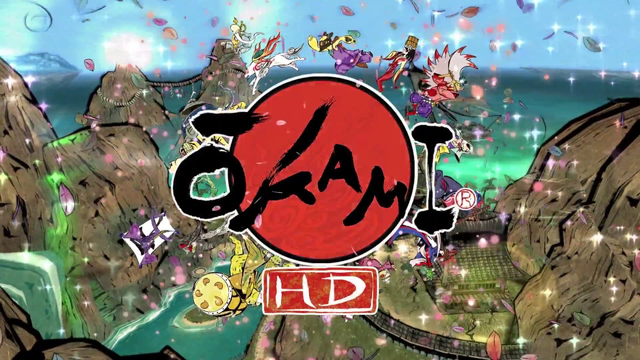 Welcome to my review of OKAMI HD!
The timeless classic action-adventure masterpiece Ōkami returns once more and it is absolutely glorious. I cannot recommend this game enough if you love adventure games and haven't played it yet for whatever reason.
The following will be a short review since I lack the time for a more complete one and keep in mind I have already completed the game on PS3 but rest assured this new PC version definitely sits as the definitive version of the game and here's why: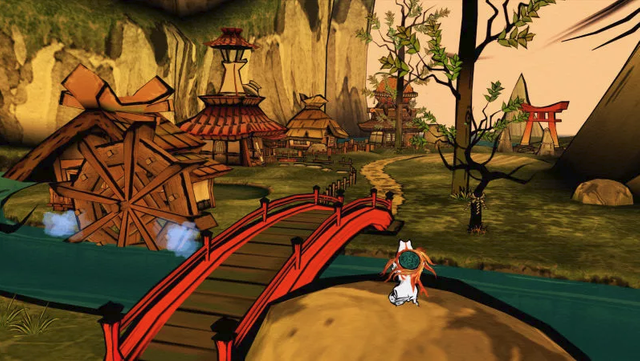 Gameplay
A fantastic and unique style that blends exploration, puzzles, light action elements with several weapon combinations and move sets, and all of this combined with the "Celestial Brush" which allows you to pause time and paint on your screen to use your godly powers to your advantage.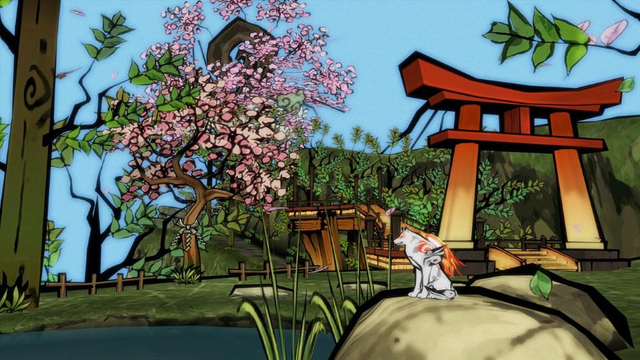 Music
Absolutely beautiful soundtrack based on traditional Japanese music which perfectly conveys the uplifting emotion of the storyline. You could go as far as to say Ōkami boasts one of the best soundtracks ever composed for a game and it actually won "Best Score Award" at the 2007 BAFTA Video Game Awards.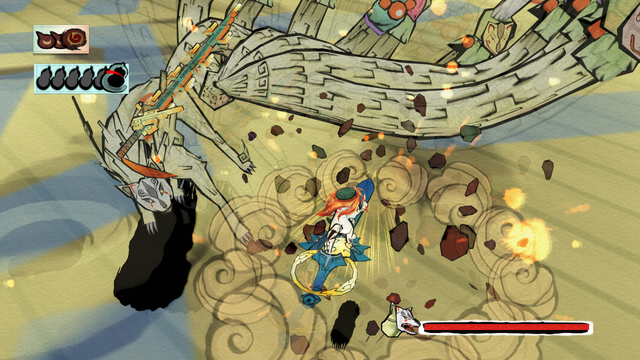 Story and Characters
It initially starts quite slow but in due time you will be launched on an unforgettable adventure throughout medieval Japan as the wolf reincarnation of the Shinto Sun Goddess: Amaterasu. You will meet plenty of characters based on both Buddhist and Shinto mythology, all of them with their own personality quirks and certainly quite memorable. By the end of the story, you will have lived through numerous exciting and surprising plot twists, incredible moments and the ending will most probably leave you crying in pure joy.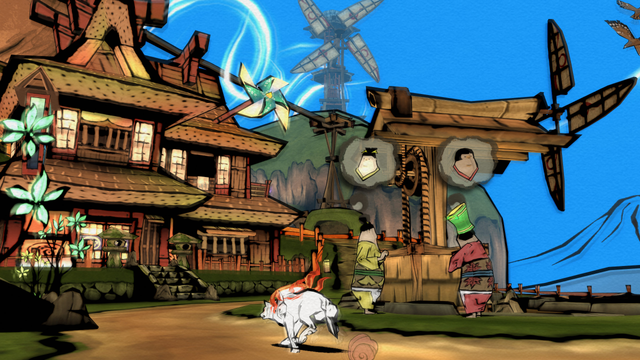 Graphics and Art
Based on ancient ukiyo-e paintings, Ōkami still looks absolutely fantastic to this day thanks to a timeless art-style and excellent designs. You will be transported to a magical world full of pure eye-candy.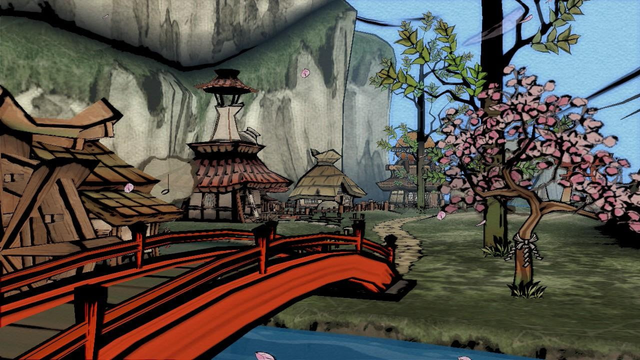 PC Port Quality
Works perfectly on 2 of my computers, no controller problems at all and keyboard controls are great. New settings have been added to the game including a voice volume control and the previously missing loading screen mini-games which you might want to disable since the loading times are so low anyway.
Score
Overall I would give this game a 8/10.



A really great game that I would recommend to every fan of OKAMI. But maybe wait for a little for a steam sale, and then this game will be worth every penny!
And that's it for OKAMI HD!
I really enjoyed making this review, and I have put a lot of work into this, so...!
Please leave a like, and a follow if you liked my review of OKAMI HD.
Have a nice day, and I will hopefully see you in the future.
Best regards
FreddyFish