Project Rhombus [F2P] review by FreddyFish
Project Rhombus review by FreddyFish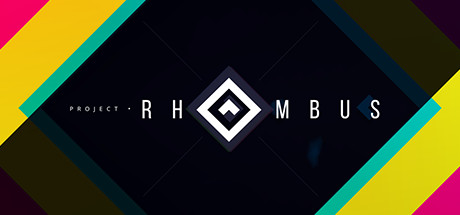 Welcome to my review of Project Rhombus
The short review, for people that are not into reading:
A pretty unique game (a first for concepts that I have never seen before) that does deliver some mildly interesting content for a free game. But while the aesthetics are quite colorful, it gets pretty bland fast as you'll realize it's pretty minimalistic, content-wise. But that shouldn't be surprising considering the game is barely above 100MB in size.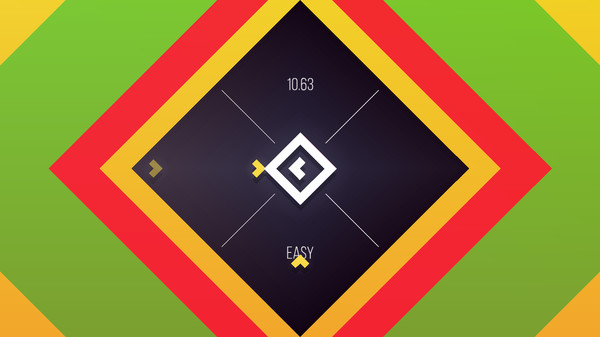 Gameplay
Project Rhombus pits you in the middle of a diamond/rhombus as you try to block arrows from reaching the middle and making you fail. The arrows have variable approach rates, and some can jump to the side opposite it originally came from, to add to the difficulty. As a rhythm game, such concept is unique (at least for me) as I never seen it executed before. But that is just about it for the variability of gameplay as you seemingly block arrows to no end. The lack of progress / stat-tracking bar the timer gives little incentive to keep retrying.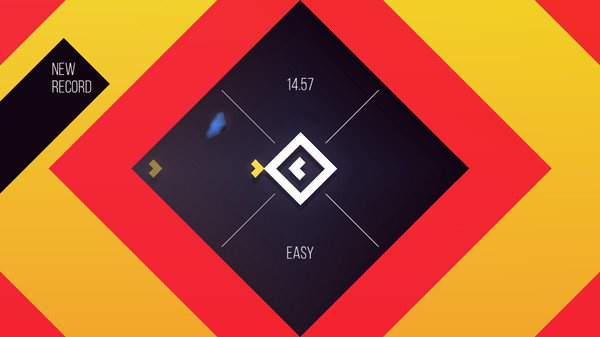 Content & Miscellaneous
As mentioned before, Project Rhombus is very minimalistic in its current state when it comes to content as there are only 3 available levels with 1 harder one locked behind some time dedication. Since there is a lack of progress-stat related features except for the timer, there is little incentive to get to it. (I did it anyway, but I personally believe this would ward away casual players)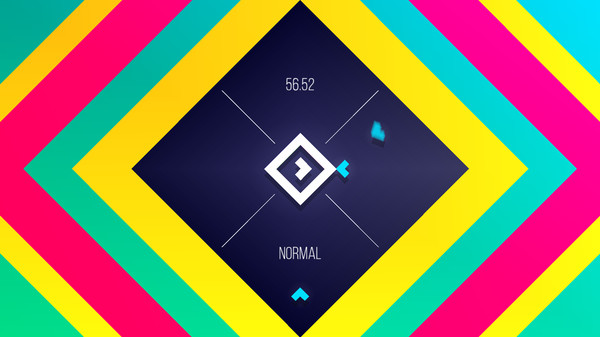 Pros:
Minimalistic design that's pretty aesthetic; pleasing to the eye except for the epileptic ones
(A bit of a con) incredibly simple gameplay means no need for a tutorial
(A bit of a con) highly variable arrows allow gameplay to be based on skills. Their random appearances throughout the song COMPLETELY demolish the thought of memorizing the song to beat it, which is sort of nice.
Music sounds pretty nice, needs more variety though.
Gray zone:
Since there was no tutorial, gameplay was initially confusing. Despite the incredibly simple gaming, a well-highlighted tutorial with maybe slow-motion and/or a simple page describing the game with gameplay gifs would have new players, since all games ought to have some sort of a tutorial
-The variability of the arrows means that not only you can't memorize the level, but you also can't play-match the arrows to the beat in your head when it does appear. Some sections are loaded with arrows while others are also bare, sometimes in the part of the song when you expect it to be "heavy". That can sometimes throw you off.
Cons:
Except for yesterday (11/12/17) update, the game has literally no configuration ability which can block enjoyment of users who likes to customize their game experience. The option should be revised in the future again in accordance with new changes.
-Lack of progress tracking: Project Rhombus has only one way to track high score and that's via a timer; how long you have survived into the song. The lack of scoring - points, checkpoints, leaderboards gives little incentive to retry, except for the expert level. Even then it's almost not enough.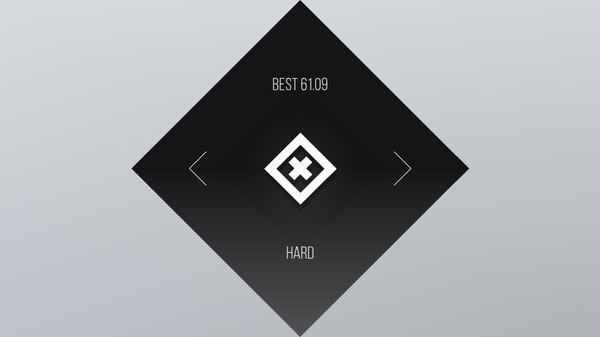 Score
Project Rhombus is a neat, indie rhythmic game that is worth a try as there is literally no "risk" even among F2P games, as it is only ~110 MB as of now. However, when compared to other popular mainstream entries like Cytus, Osu, or even Geometry Dash, it is pretty "stale". I suggest trying it and adopt a "wait-n-see approach", hence why I am recommending this game for everybody.
Overall I would give this game a 7/10.


And that's it for Project Rhombus !
I really enjoyed making this review, and I have put a lot of work into this, so...!
Please leave a like, and a follow if you liked my review of Project Rhombus .
Have a nice day, and I will hopefully see you in the future.
Best regards
FreddyFish