South Park: The Fractured But Whole review by FreddyFish
South Park: The Fractured But Whole review by FreddyFish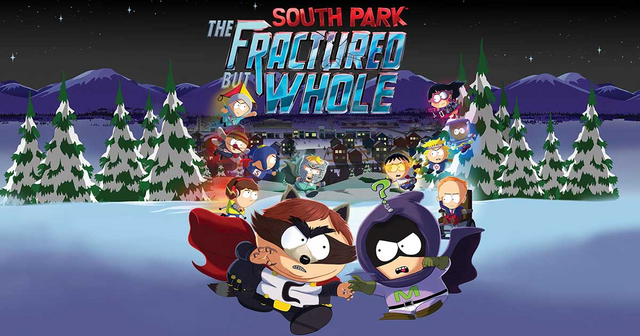 Welcome to my review of South Park: The Fractured But Whole
The short review, for people that are not into reading:
I had a ton of fun with this game. It's the perfect successor to The Stick of Truth, with the main storyline taking about 12-16 hours to beat. Pretty great game would recommend it to every fan of the show.
And now for the review!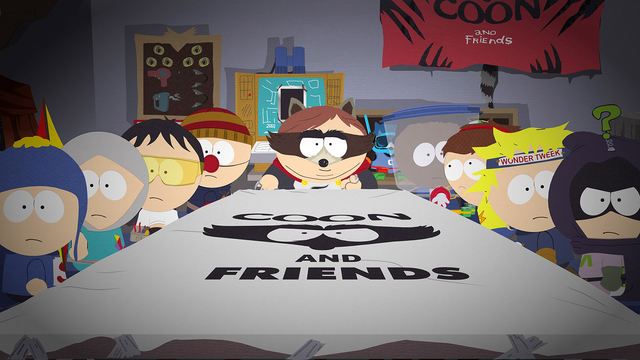 Gameplay
The gameplay is a lot more involving than it was in The Stick of Truth. The combat system is a LOT better (not surprising, since that was the worst part about Stick of Truth) this time around and a number of different playable characters and their superpowers is enough to make the battles interesting even towards the end of the game.
Aside from the battles, the interaction with the environment on the overworld has been improved drastically as well.
The looting has been streamlined, so you don't have to open a menu when you interact with a chest anymore, you just take everything inside it instantly.
The special overworld skills (which were annoying to use in Stick of Truth) are.. well far less annoying to use in Fractured But Whole. It's still not my cup of tea, especially towards the end where you have to do those special overworld skills back to back to back, but it still didn't annoy me as much as I thought it would.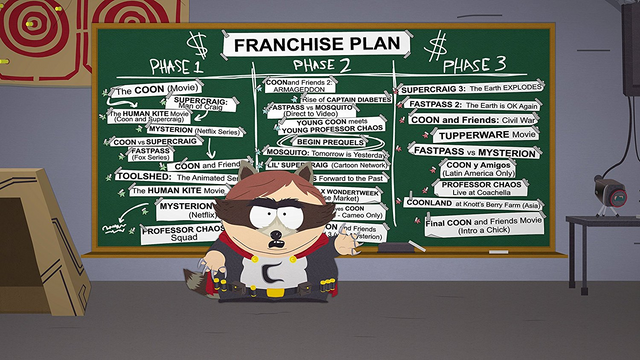 Graphics
It sounds really dumb to say this, but the graphics are more polished and just better, compared to Stick of Truth. Both have the distinct South Park look, but lighting and special effects just look far prettier in this game.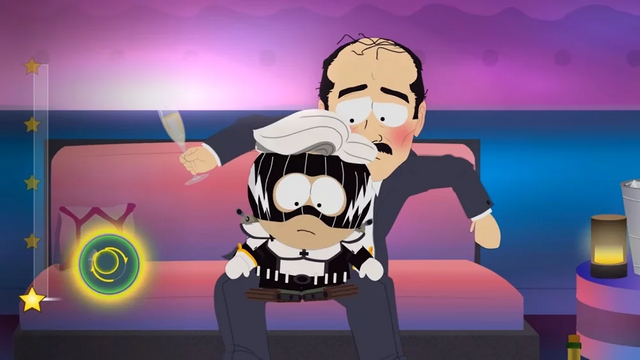 Sound
Lots and lots of old songs from the TV-Show and otherwise great background music.
Sadly, the voice acting sometimes cuts out towards the end of a sentence. No idea what causes that, I had that happen like 3 or 4 times during my 22 hours of playing the game.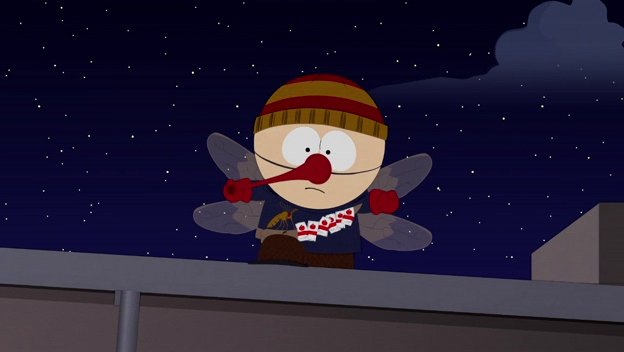 Story
I loved it. I'm not too much into the fantasy setting, so Stick of Truth wasn't my genre, but I love the superhero genre, so this fits perfectly.
Without spoiling anything, this is the only game I've ever played, that managed to actually confuse me about what was going on around the end. Deliberately so, I might add. It was a fun experience.
Score
Overall I would give this game a 9/10



A really great game would recommend it to every fan of the show. But maybe wait before buying it until they fixed some of the small bugs.
And that's it for South Park: The Fractured But Whole
I really enjoyed making this review, and I have put a lot of work into this, so...!
Please leave a like, and a follow if you liked my review of South Park: The Fractured But Whole.
Have a nice day, and I will hopefully see you in the future.
Best regards
FreddyFish