ChainRepublik - 1st Blockchain Game - One World On The Blockchain - Build Your Empire

ChainRepublik is an economic, political and military simulator game running entirely on the blockchain. The game is administered through a decentralized peer-to-peer network with no centralized authority. There is no company behind ChainRepublik and players don't need to request any permission to play or create the content they want. Also, the network rewards players using a limited supply cryptocurrency called ChainRepublik Coin (CRC), that can be exchanged for real money.

Get Rewards Every Day - Just By Logging In.
Then Start...
Build Your Sim Empire! From The Ground-Up
Many Ways to Earn and Build Your Empire
Find a job
Start your own company
Write and get rewards
Get into politics...for money of course
Fight for your country. Get glory and coins!
Run your own node and start mining
Spread the word and make money
Start a decentralized autonomous corporation
Issue your own asset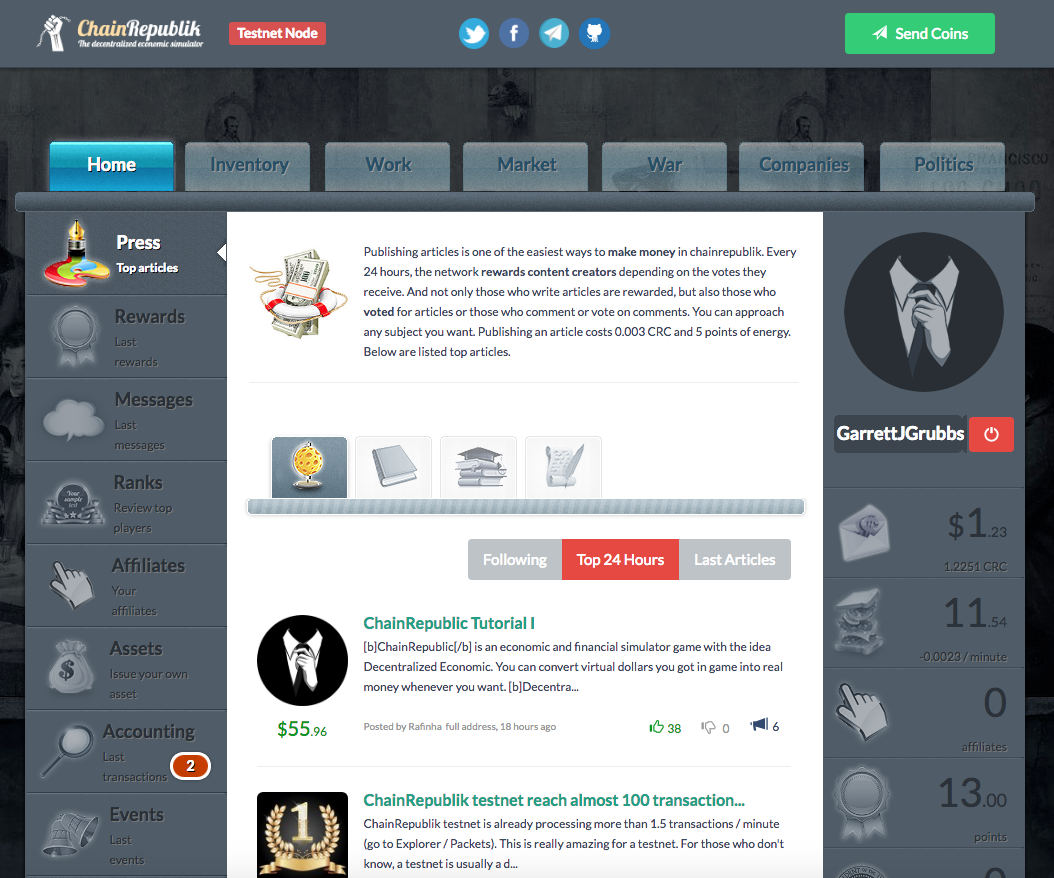 Your Best Investments Is Free
Many Companies Are Launching With AirDrops aka FREE Coins
Collect and HODL More FREE Coins and Tokens Here