I'm inviting you to join the Gaming Tribe - Singularity Giveaway! $12,000 combined prizes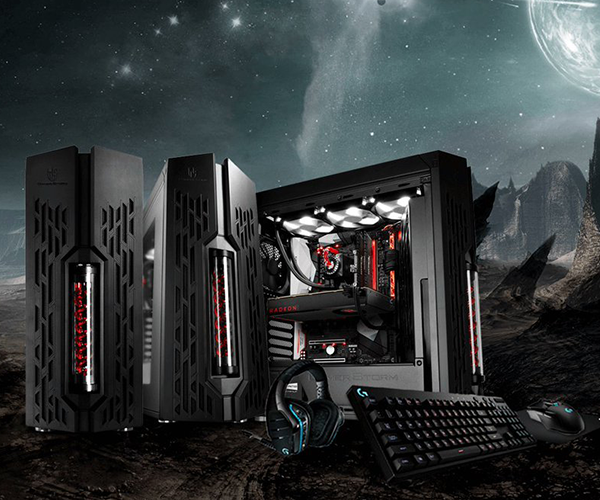 Do you want to have an ULTIMATE GAMING PC?
GTRIBE, the world's fastest growing social network for PC gamers and technology enthusiasts, has partnered with AMD Ryzen, AMD Radeon, Logitech G, XFX, Seasonic, NZXT, GIGABYTE, Seagate, STEIGER DYNAMICS and Nerve Software for an amazing global experience!
3 Lucky Winners of an extreme gaming PC !
hyper-powered by an AMD Ryzen Threadripper 1950X 16-Core processor
XFX Radeon RX Vega 64 Double Edition GPU
This savage gaming beast is also augmented by the latest top-of-the-line Logitech G gear.
To Register, you can use my personal link given to me by GTRIBE JOINE HERE
Complete Specs
Chassis: NZXT H700i premium mid-tower featuring CAM Powered Smart Device that controls RGB lighting and fans, and Adaptive Noise Reduction to optimize acoustics.
CPU: AMD RYZEN Threadripper 1950X 16-Core / 32 Threads 3.4 GHz Socket sTR4 180W Desktop Processor
CPU Cooling: NZXT Kraken X62 280mm All-In-One Water / Liquid CPU Cooling with Software Controlled RGB Lighting
GPU: XFX RX Vega 64 Double Edition 8GB BP 3xDP HDMI PCI Express 3.0 Video Card
Motherboard: GIGABYTE X399 AORUS Gaming 7 ATX 3x M.2/WIFI/Front USB 3.1/RGB Fusion/Killer LAN motherboard
Memory: G.SKILL Ripjaws V Series 16GB (4 x 4GB) 288-Pin DDR4 SDRAM DDR4 3600 Desktop Memory
System Drive: Kingston Digital SSDNow UV400 240GB 2.5-Inch SATA III SSD
Storage Drive: Seagate 1TB BarraCuda SATA 6Gb/s 64MB Cache 3.5-Inch Internal Hard Drive
Power Supply: Seasonic Flagship PRIME 1000W TITANIUM Active PFC 80 PLUS ATX12V 135mm Fluid Dynamic Bearing Fan Super Quiet PSU
Software
OS: Windows 10 Pro 64-bit Edition
Gear
Keyboard: Logitech G810 Orion Spectrum RGB Mechanical Gaming Keyboard
Mouse: Logitech G903 Lightspeed Gaming mouse w/ POWERPLAY Wireless Charging
Mouse pad: Logitech G POWERPLAY Wireless Charging System
Headset: Logitech G933 Artemis Spectrum Wireless 7.1 Surround Gaming Headset
Craftsmanship
System Integrator: Handcrafted in Silicon Valley, USA, by STEIGER DYNAMICS
Warranty: STEIGER DYNAMICS Lifetime Technical Support
Shipping: STEIGER DYNAMICS Global Shipping Service
Games
DOOM: by Bethesda
Quake Champions: by Bethesda
Wolfenstein II: The New Colossus: by Bethesda
The Evil Within 2: by Bethesda
What are you waiting for? Join now!
...