Hyper Town update
Reporting back from Hyper Town
We had a great time at Hyper Town in Riga (Hash Rush's home city!) this weekend. Hyper Town is the largest event for e-sports, gaming and cosplay in Latvia.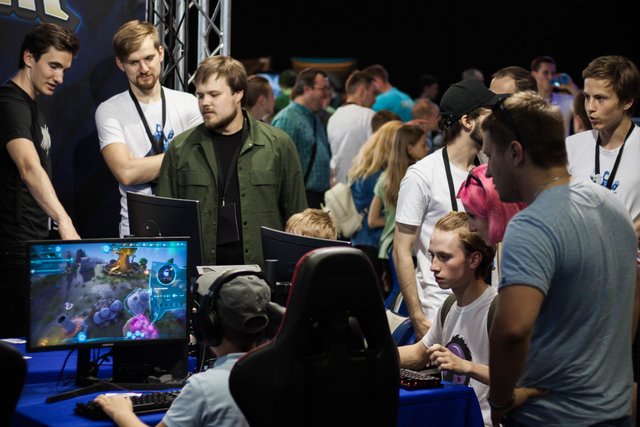 The best League of legends and CS:GO teams from the Baltic region competed for BESL PRO champion status, and the event also had some cosplay celebrities like Narga un Aoki from Russia and Shappi from Poland and Kinpatsu from South Africa in attendance.
VZ Games was right in amongst it showing off Hash Rush, with hundreds of players passing through our booth and giving the game a try. In fact, on both days at opening there was a line of people waiting outside and until close to 6pm on both evenings there was a constant stream of players - we really want to send a big thanks to everyone who came and played!
It was awesome to see such a turnout and we received plenty of valuable feedback that we're putting into play for the next public test: the restricted Hash Rush alpha, which will be coming up later this summer. If you'd like to take part, please sign up for our newsletter and we'll be in touch with next steps.
Thanks for reading, and here are some photos for your enjoyment!
-The Hash Rush team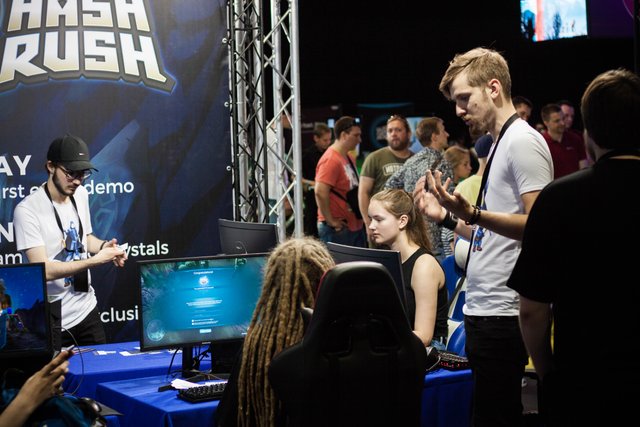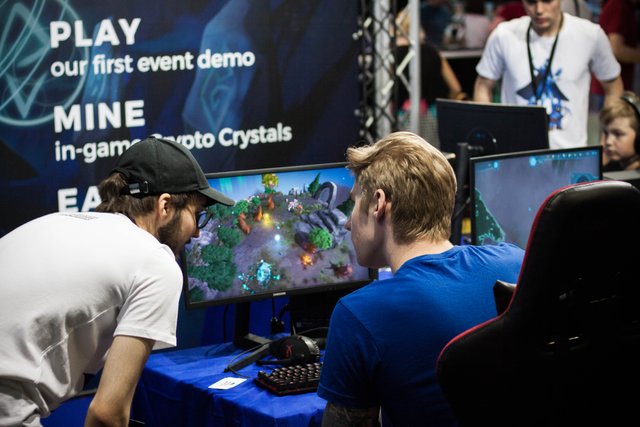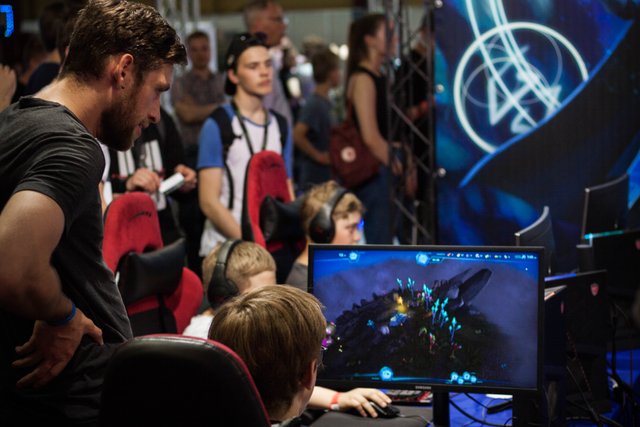 To keep up-to-date with everything Hash Rush be sure to, follow us here on Steemit, join our newsletter or join the conversation on Discord!