Behind the Garage Door, MEGACITY is Born
With MEGACITY, social meets gaming in a universe where crypto rules and you decide your fate. Will you make it big? Or will you find yourself back in TENT CITY with nothing but the clothes on your back? That is all up to you.
Be whoever you want to be - while you play games, make friends, and earn crypto.
A simple vision that quickly is becoming a reality, and it all started behind a garage door...
Behind The Garage Door
Photos and Text By: Moriel O'Connor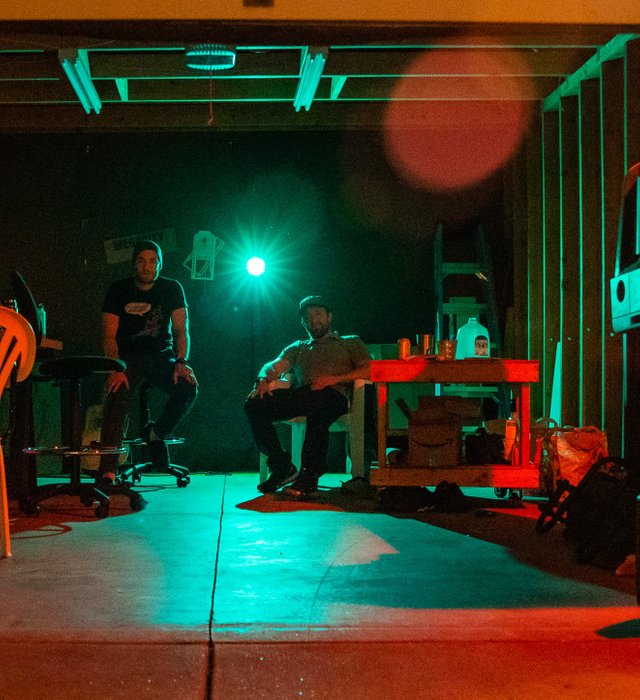 Fast forward to a world where you are judged not by your race. Forget your face. Ditch the semblance. Wipe off the make-up. Keep the costumes curled up in the corner of the closet. You are just another avatar born into TENT CITY. Now what?
That's entirely up to you.
No ribbons, no trophies. Be one or many. Find something to stick to, people to talk to, and treasures to trade. Hack into another's game, or sulk into the shadows, never be tamed.
Welcome to MEGACITY, a 8-bit dystopian cyberpunk universe home to cryptocurrency exchanges, a social platform, and 20 erratic tech companies recreating a fallen interface. Explore MEGACITY for free and earn crypto just for playing. Own your avatars, tokens and in-game items. You can friend request me, but I might just order an angry robot fight to your door. Send me coins to turn to charity. Feed the river between sublimity and reality.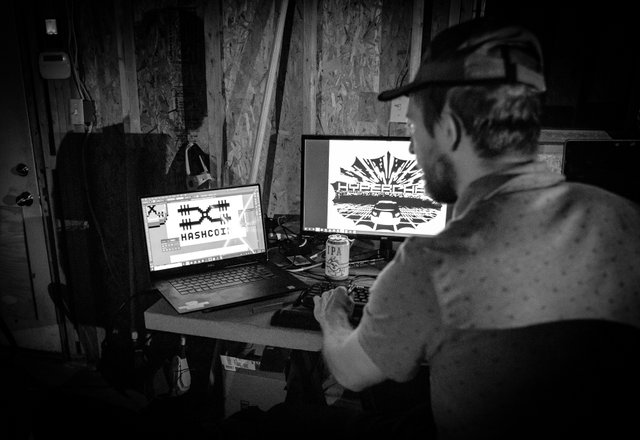 Will you decide to give a damn? To save a world of destruction that you choose to exist in? Or will you just brew more trouble in the streets? Above the affiliations, go as you please.
Coming soon in Fall 2019 for iOS, Android and web.
MEGACITY originated as an overall winner of 2018 ETHDenver. It was founded by a couple of fellows (Erik ohnson and Roscoe Lamontagne) at a humble headquarters, behind their garage door in Colorado Springs, USA. MEGACITY will use Steem as one of several blockchain currencies.
Check out Intro Post for more information and be sure to Pre-register here for a free in-game item!