BATMAN AND THE FLASH HERO RUN --- ANDROID GAME
---
---
---
I am beginning to fall in love with endless running games, and I know we are acquainted with games like Temple run ,Sonic, Dash etc. But the one I am going to be writing a review on is called BATMAN AND THE FLASH HERO RUN.
LIKE AS I SAID EARLIER THIS IS AN INFINITE RUNNING GAME THAT SEES YOU RUN, SHOOT, SWIPE LEFT AND RIGHT, JUMP TILL QUEST IS COMPLETED. IN DOING THIS, YOU NEED TO MAKE SURE YOU FOLLOW THE RULES. IT'S IS AN ANDROID GAME WITH A LOT OF DIFFERENCE AND IT REALLY PACK IN A LOT OF COOL FEATURE COMPARED TO IT PREDECESSOR.
GORILLA AND GOTHAM CITY IS NOW BEEN FORCEFULLY CONTROLLED BY GORILLA GROD AND JOKER, YOU ARE TO MAKE SURE YOU FIGHT THEM WHILE RUNNING IN THIS ENDLESS RUNNING GAME.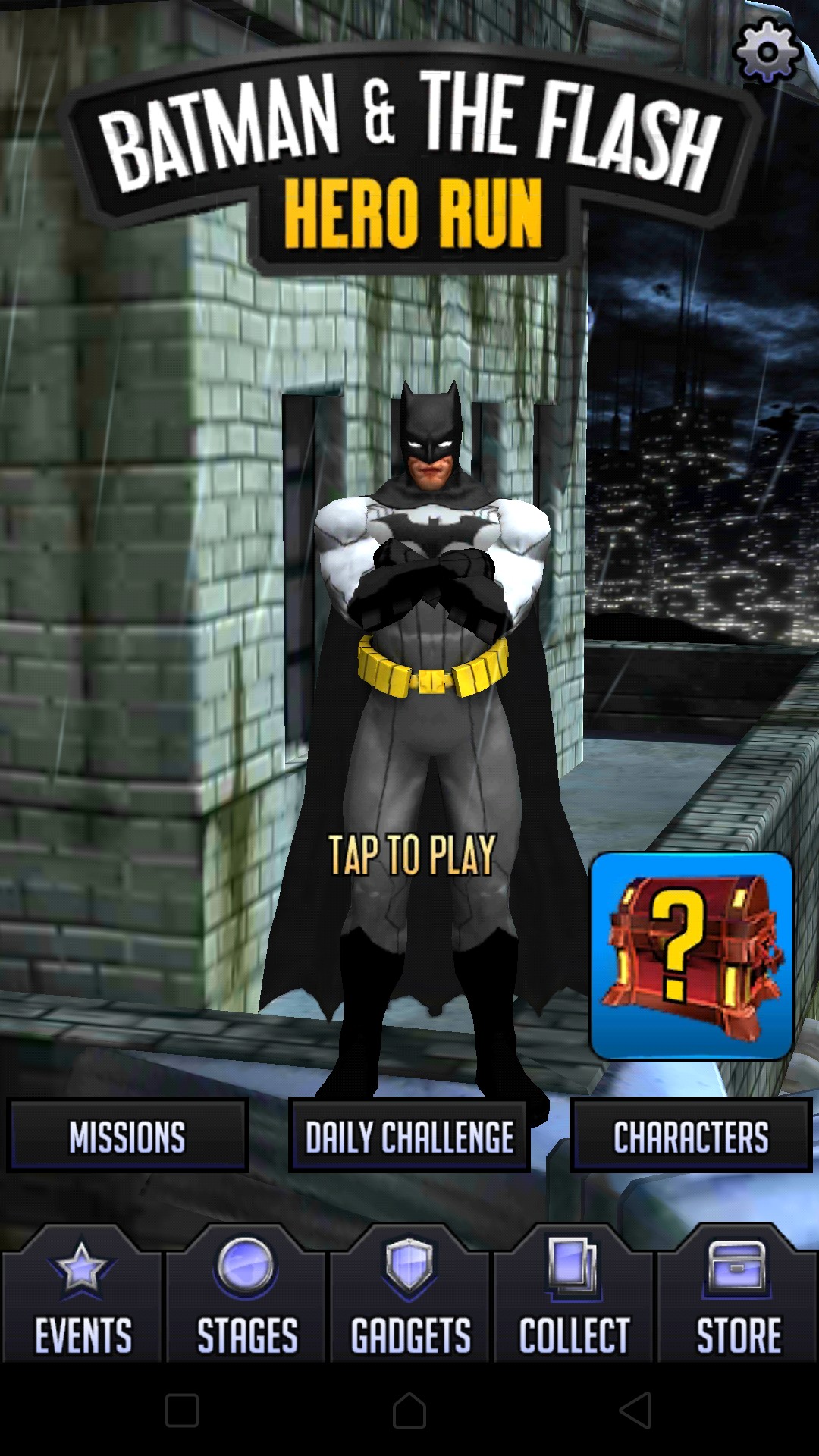 BRIEF INFO
This is an endless game like Temple run, dash and host of others but this current game has it version 1 and 2 just like temple RUN 1 and 2. It's started with the story. This story explains how Gorilla Grod has taken over gorilla city and Joker on the other hand took over Gotham city. So it required of you to fight them as you run along.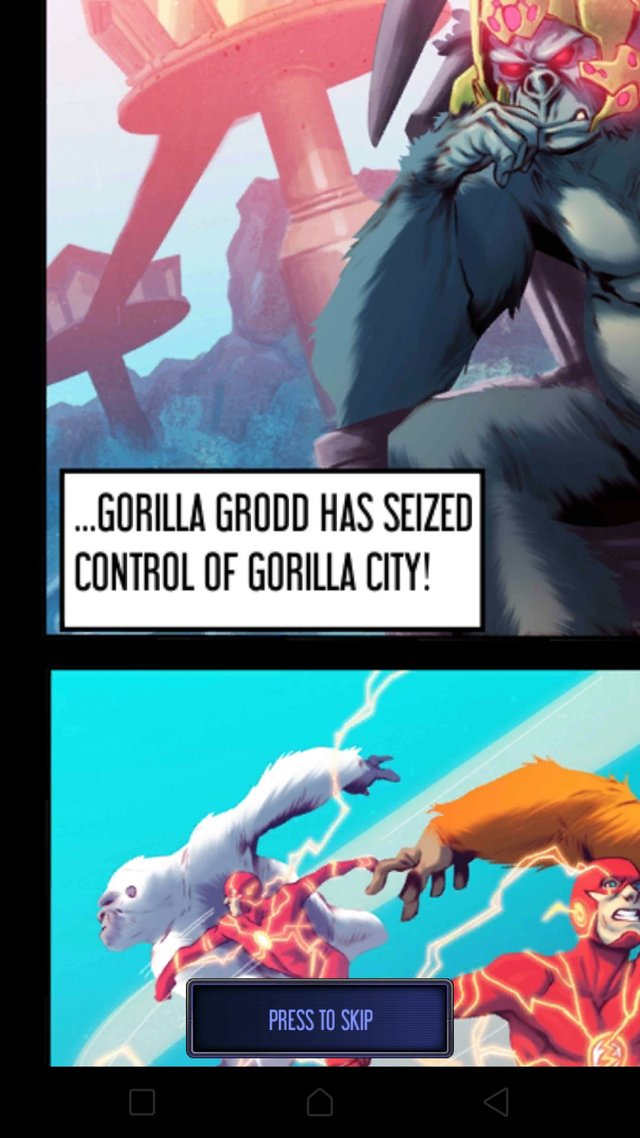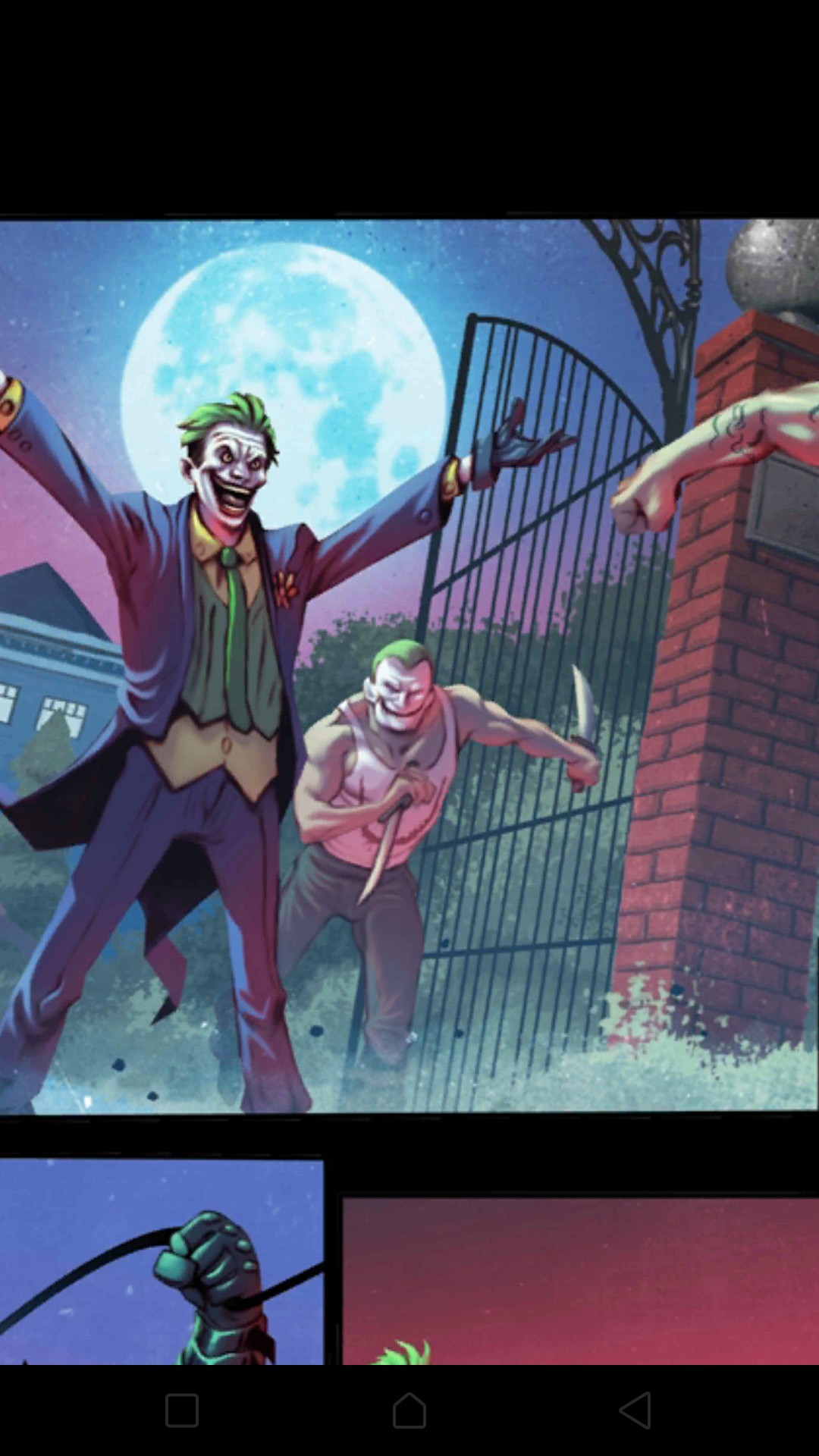 It will be a great privilege using cast from the batman family to get this endless mission accomplished. The controls are your normal swipe up and down, left and right, shoot.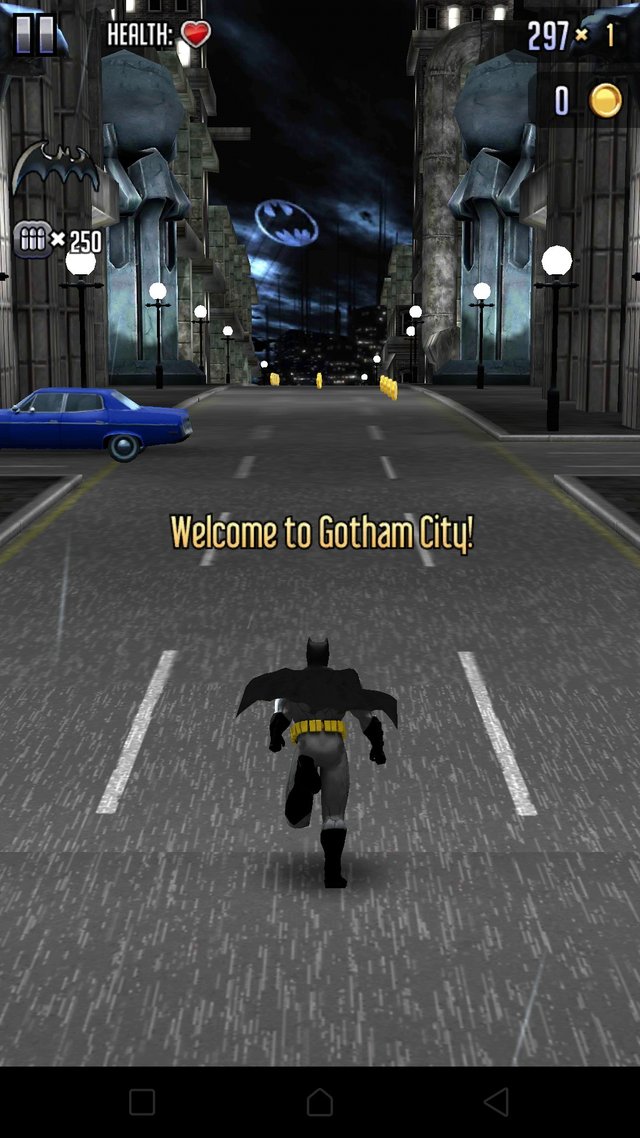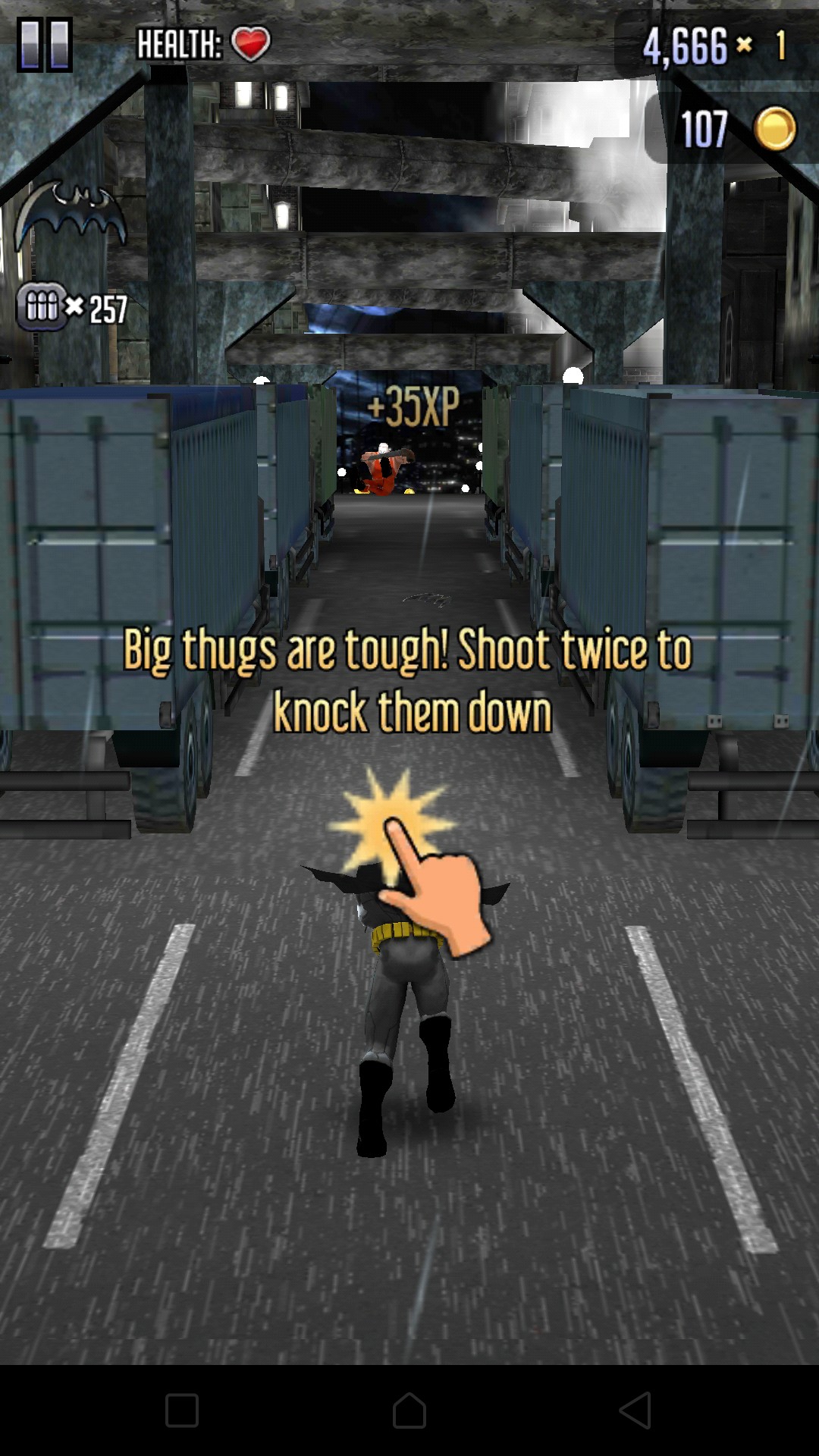 Just as it predecessor, you going to come across so many reward as you embark on runs. At times when you fail from a scene, you can start from that same spot if you got gadget.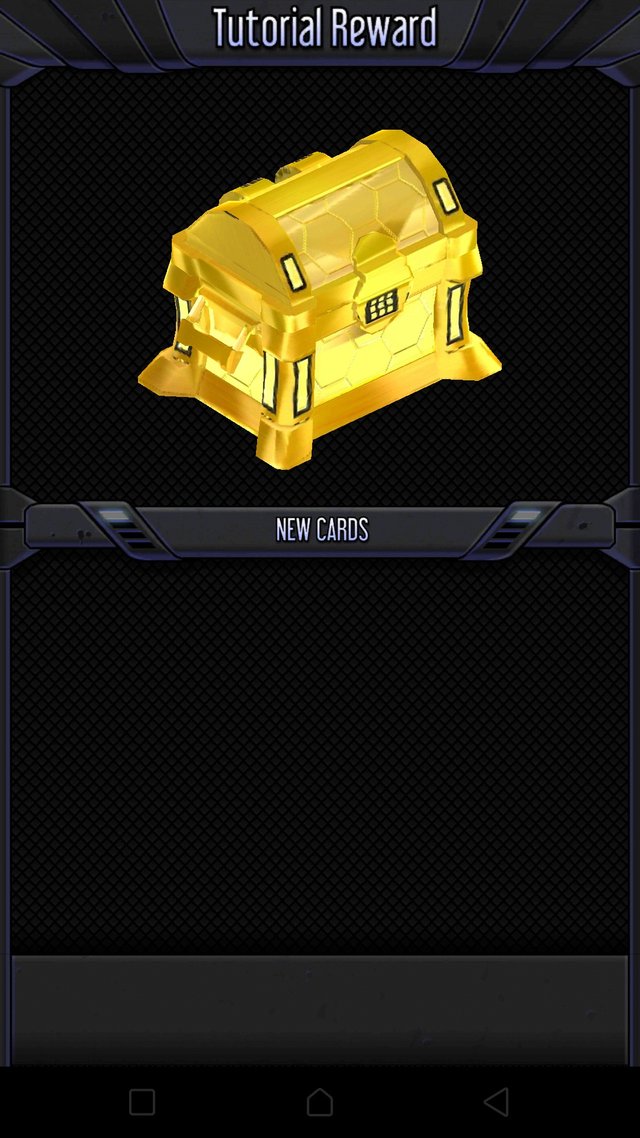 HOW TO DOWNLOAD THIS GAME
First of all, for we to get started let me give a hint on how to download the game from play store.
Go to your Android phone,
Search for play store
Now when you locate playstore,
open it
At the top of the app,
Search for the name of the game you looking for, then press enter, it will bring out the name of the game, then click on it and download it.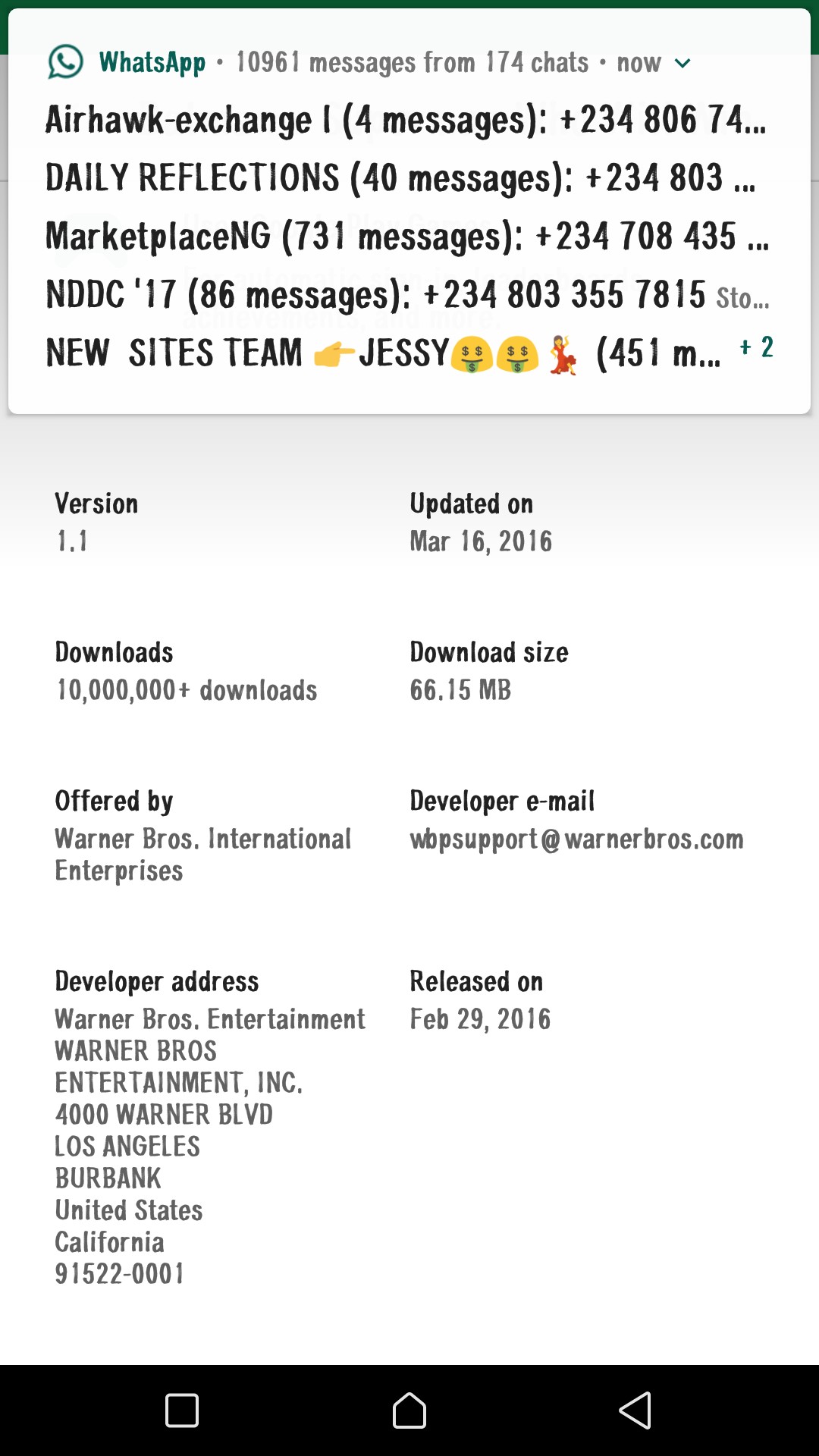 ---
---
---
This game start with TUTORIAL WHICH WILL GUIDE YOU ON THE BASIC PRINCIPLE OF THE GAME LIKE IT CONTROLS ESPECIALLY. AFTER THAT, THE GAME WILL START.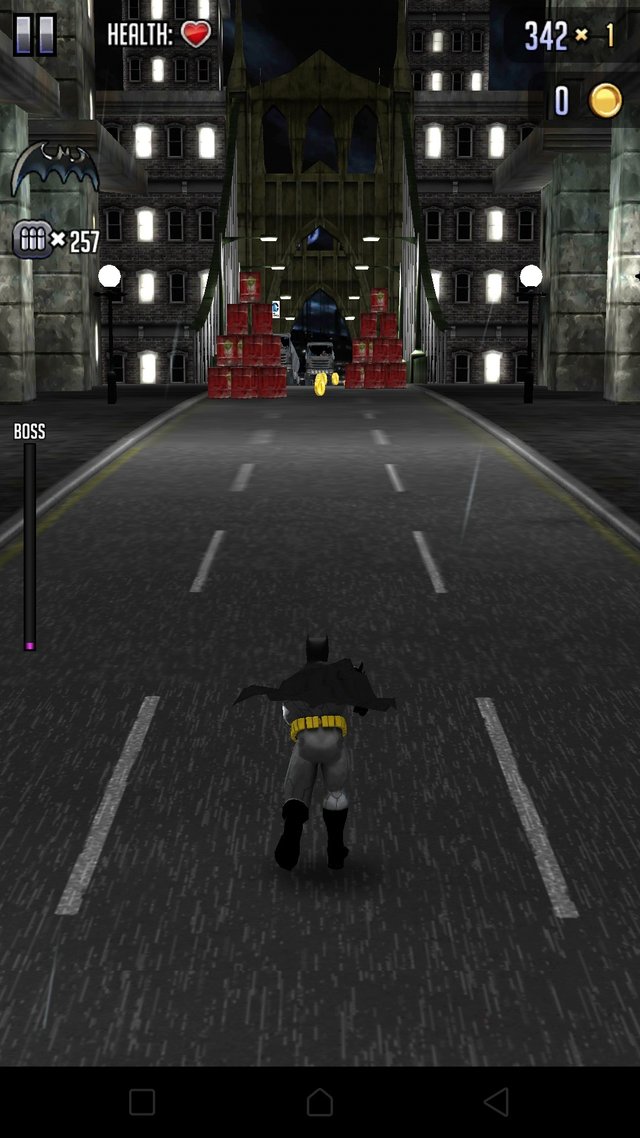 THIS ARE THE BASIC THINGS YOU WILL SURELY COME ACROSS IN THIS GAME
YOU WILL COME ACROSS MISSION, DAILY CHALLENGE, CHARACTER, EVENT, STAGES, GADGET, COLLECT AND STORE.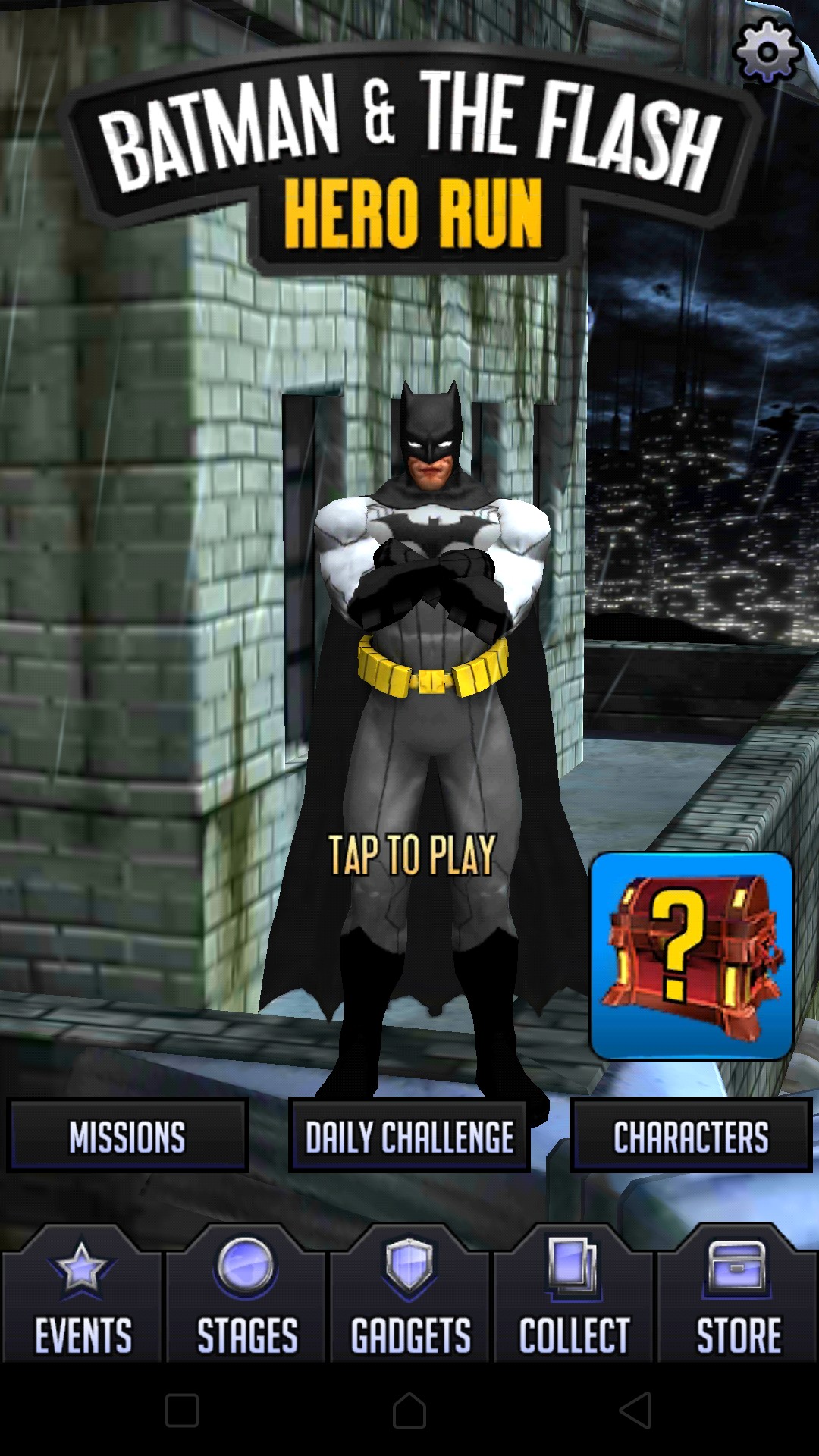 Will take my time to explain what all have.
MISSION
You are been given a task/quest to get done, once you got it right, you will be rewarded with the required promised.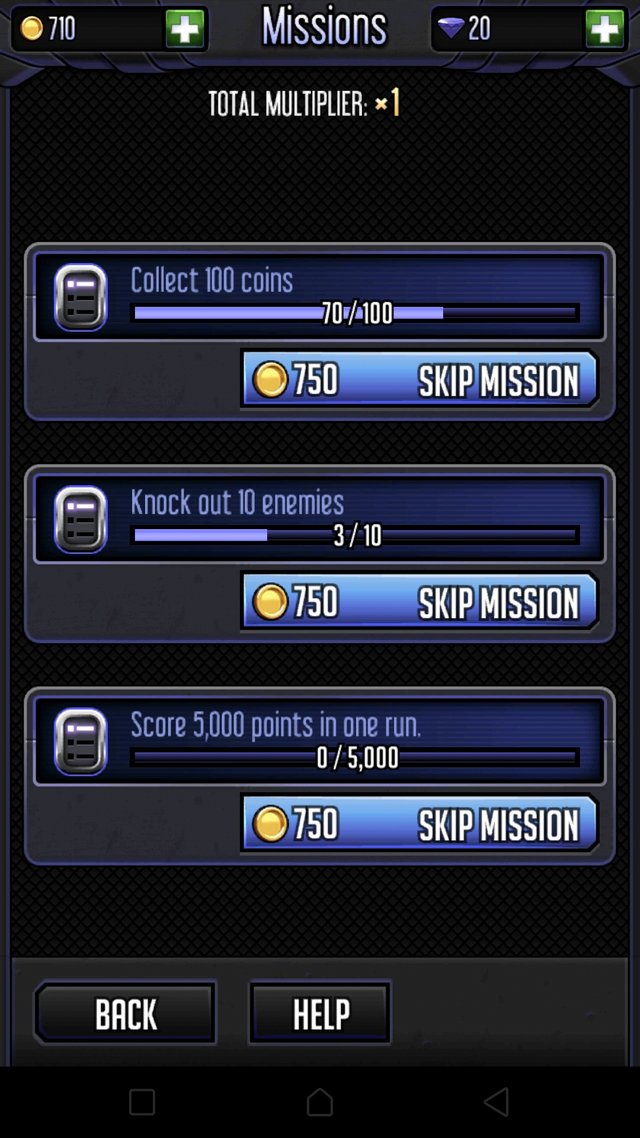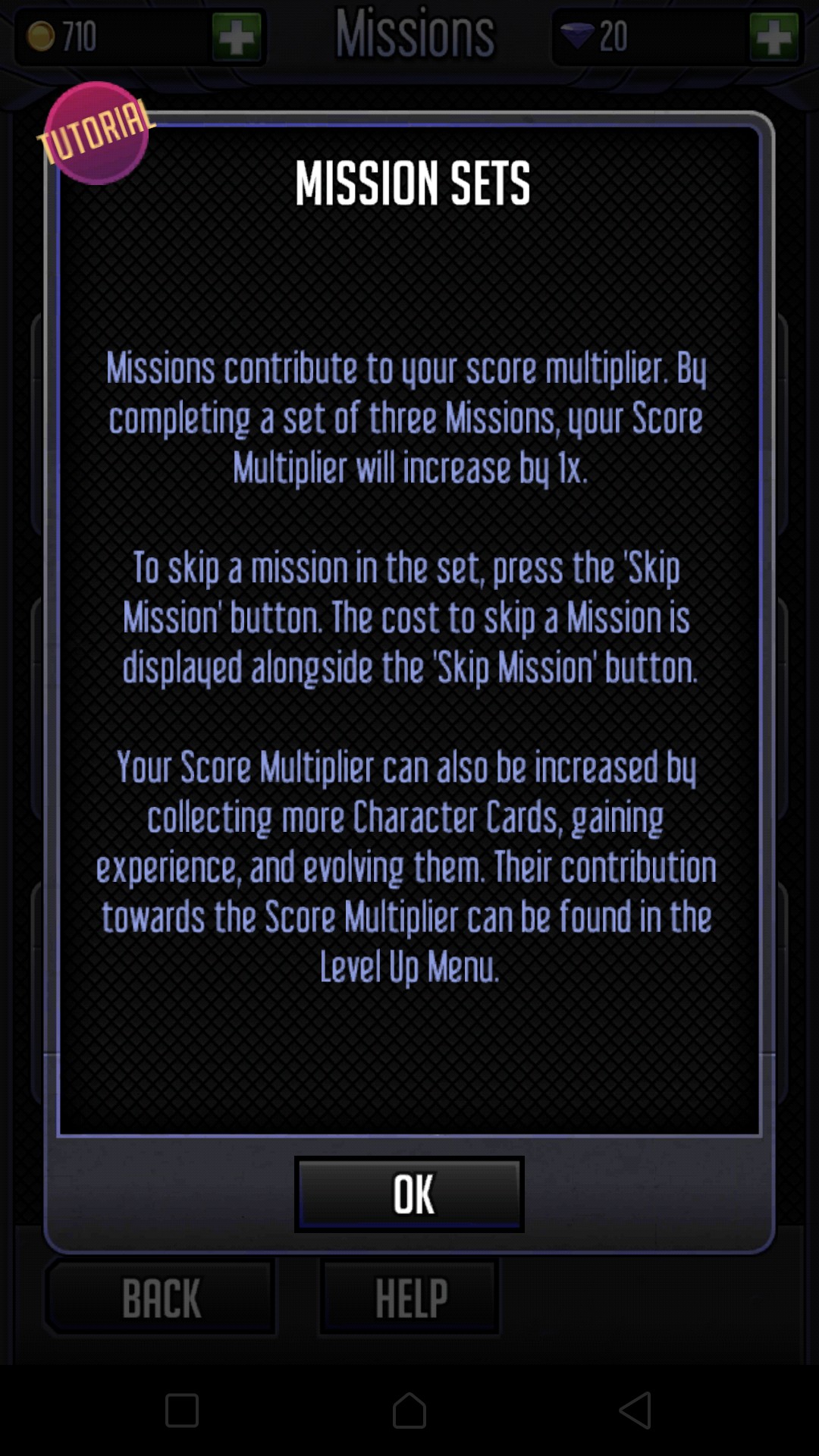 DAILY CHALLENGES
THIS ARE DAILY TASK WHICH YOU CAN EMBARK ON TO GET SOME POINT. Not all the time they are daily challenges, it is been set rarely.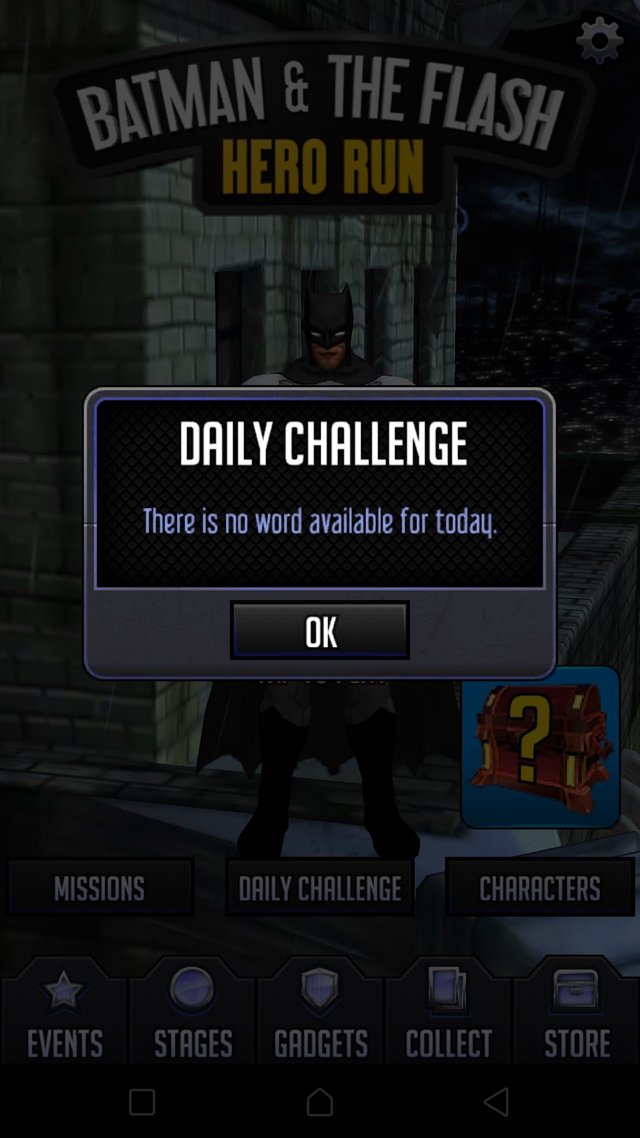 CHARACTER
You can make character selection from here or purchase higher character. You have only one free character which is the Batman and all other needs to be purchased. You have 20 character that you can make purchase decisions from. You have JOKER, GORILLA GRODD, BATMAN CLASSIC, BATMAN WING ARMOR, GOLD BATMAN, THE FLASH, THE FLASH WALLY MAN, BLACK FLASH, CAT WOMAN, CAT WOMAN PURPLE SUIT, THE JOKER (THE DARK KNIGHT RETURNS), KING GROD, HEAT WAVE, NET WING, NET WING RED, ROBIN, CAPTAIN GOLD, CAPTAIN GOLD BOOMERANG, BANE, DEATHSTROKE.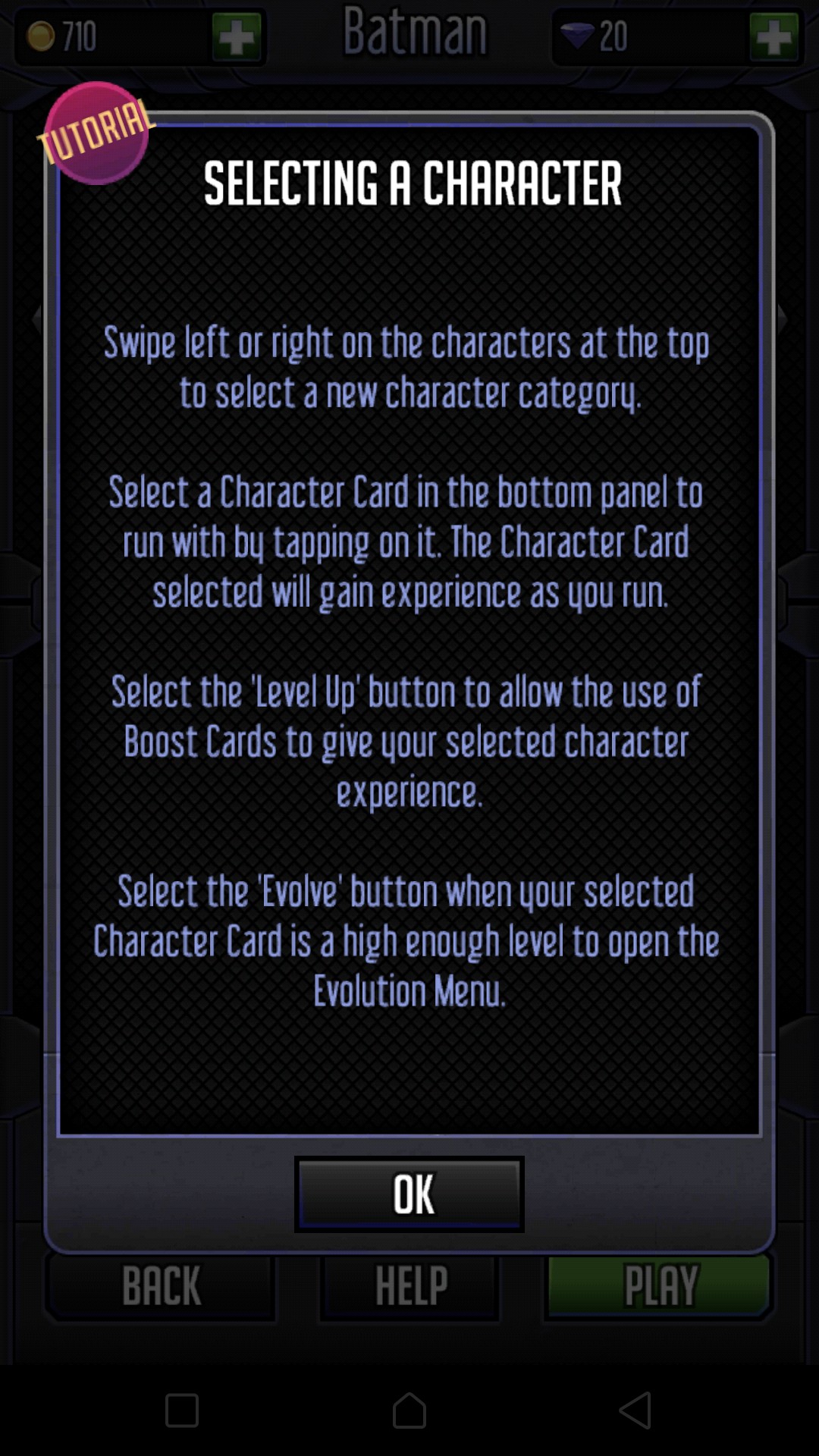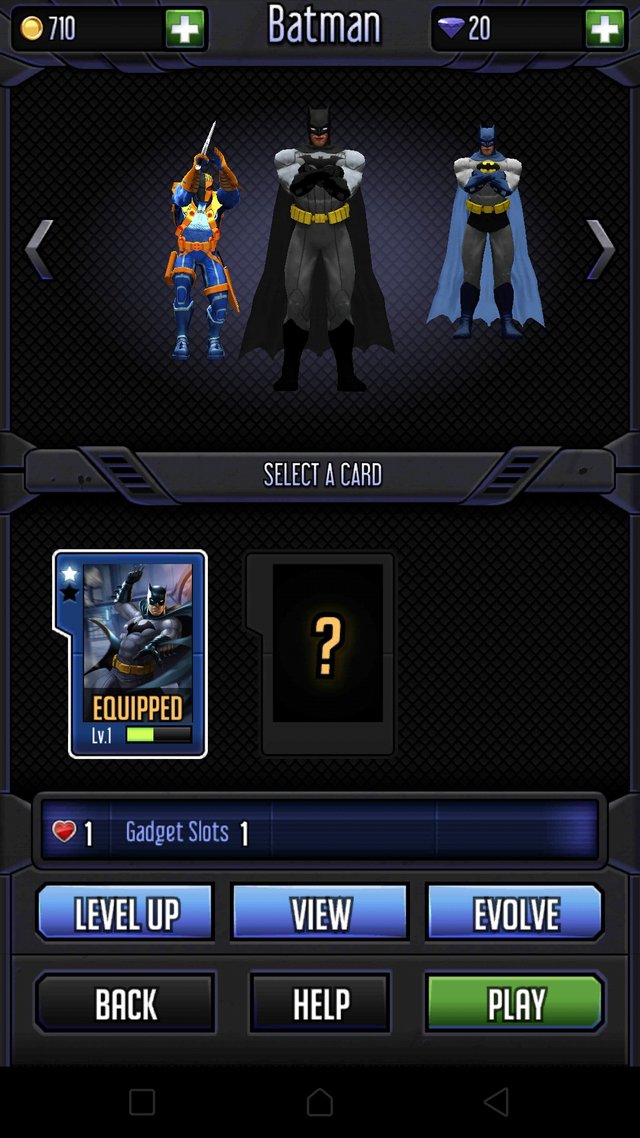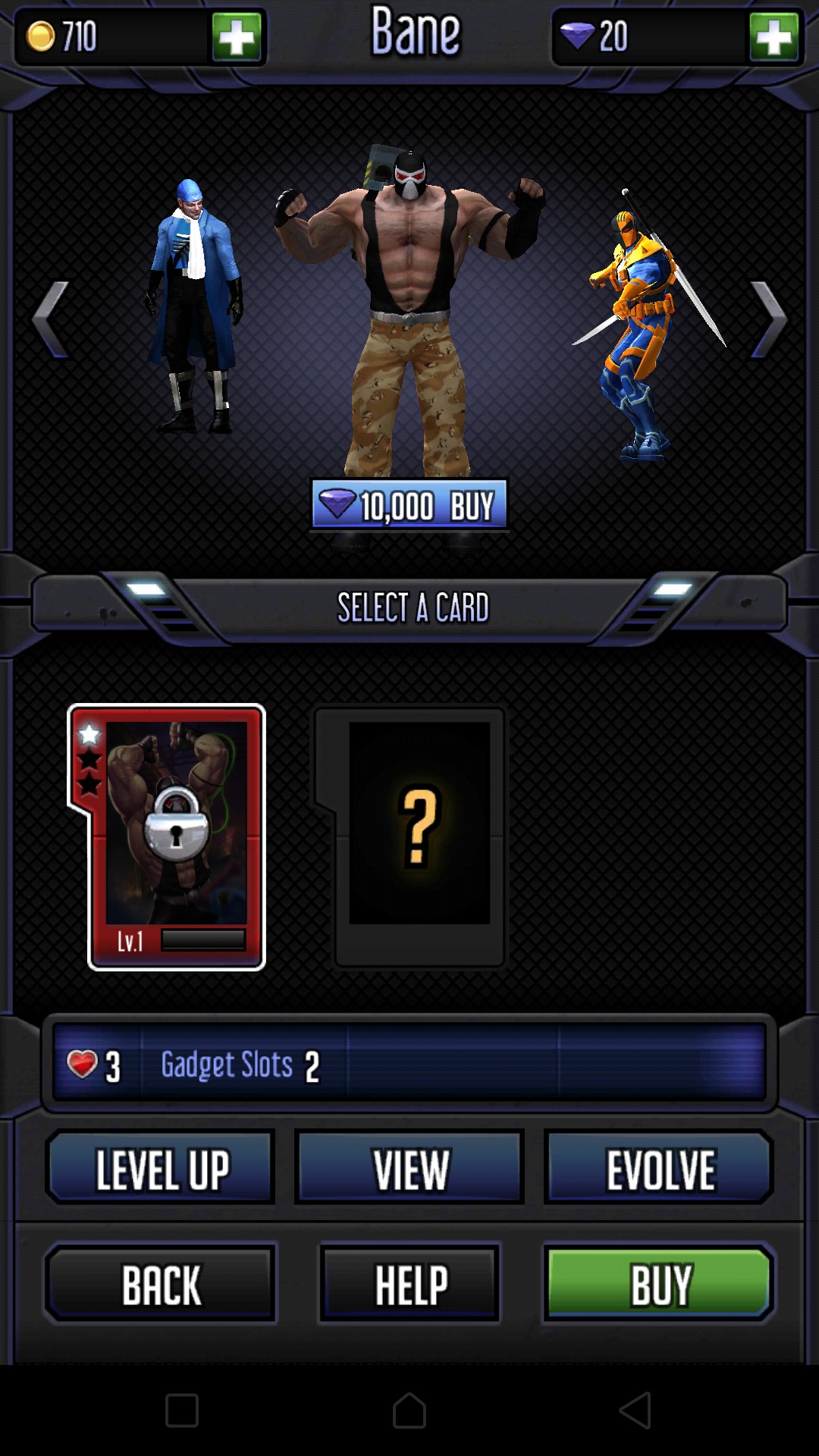 EVENTS
Events are special challenges or task given to you to accomplish and you will surely be rewarded for it.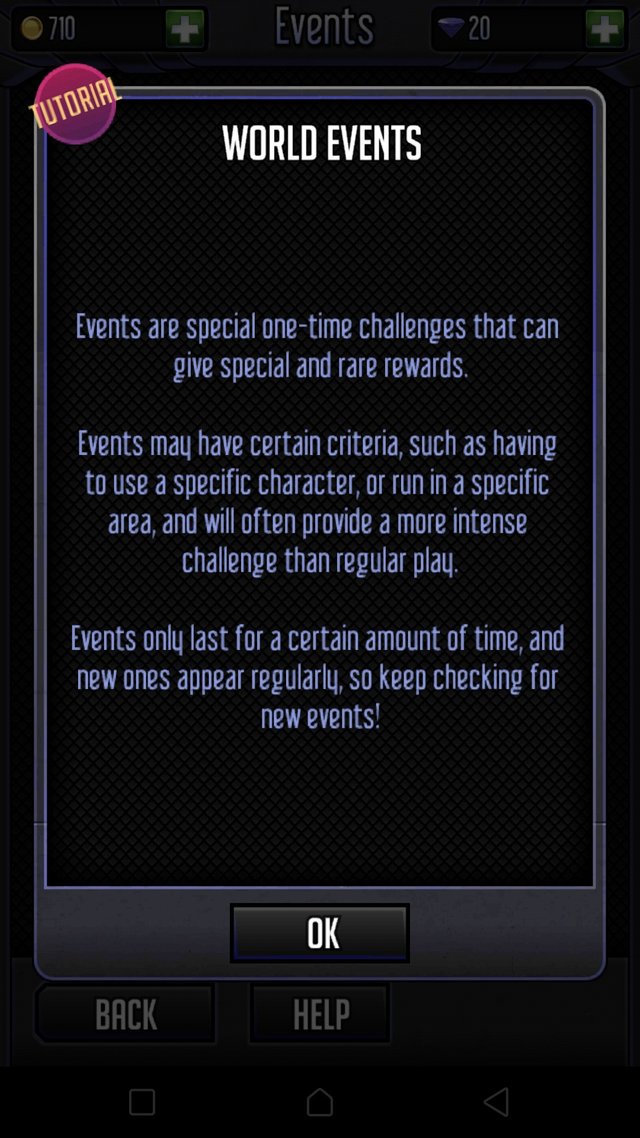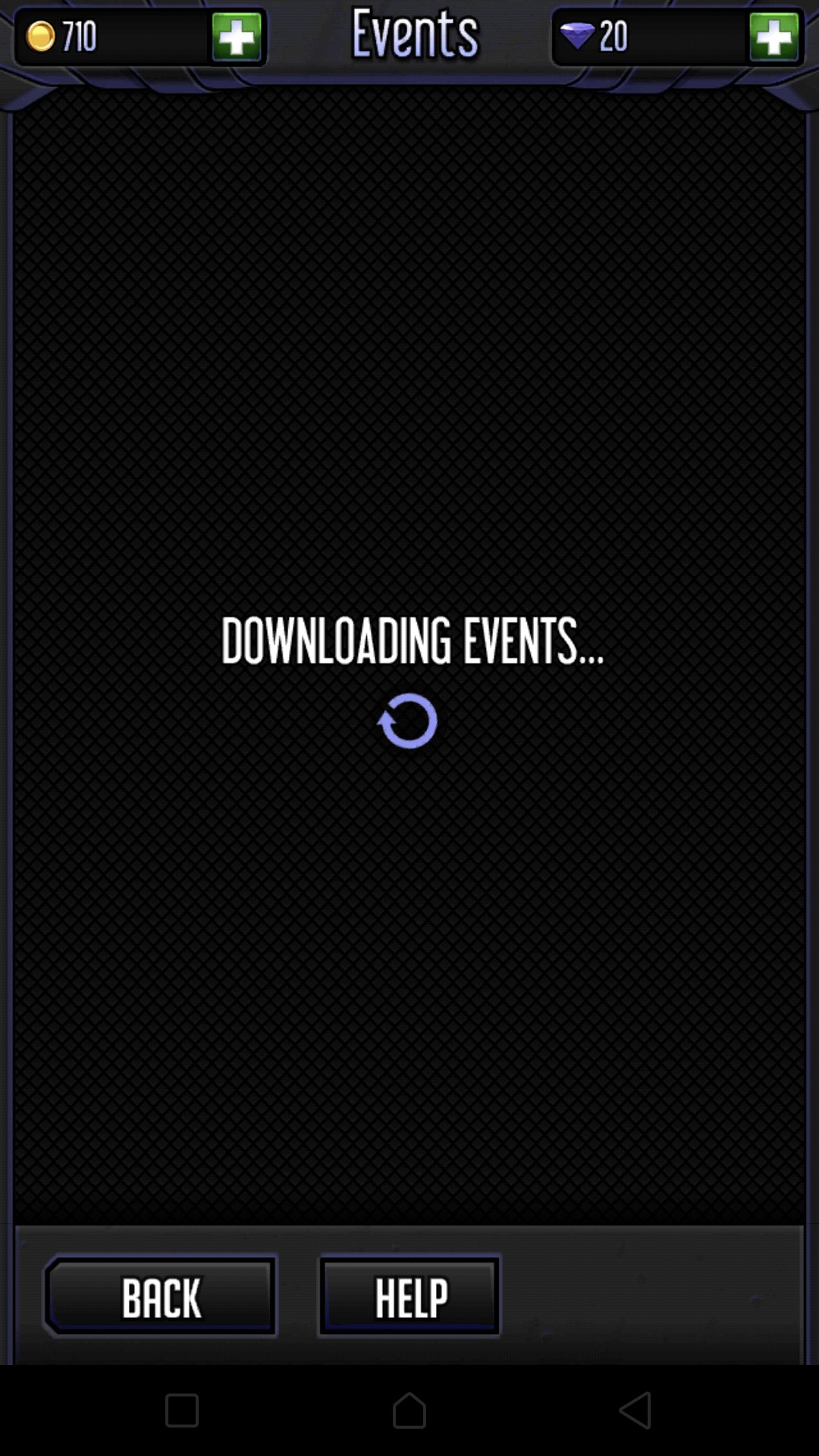 STAGES
You got three stages to embark on and they include: GOTHAM CITY, GORILLA CITY AND THE BAT CAVE.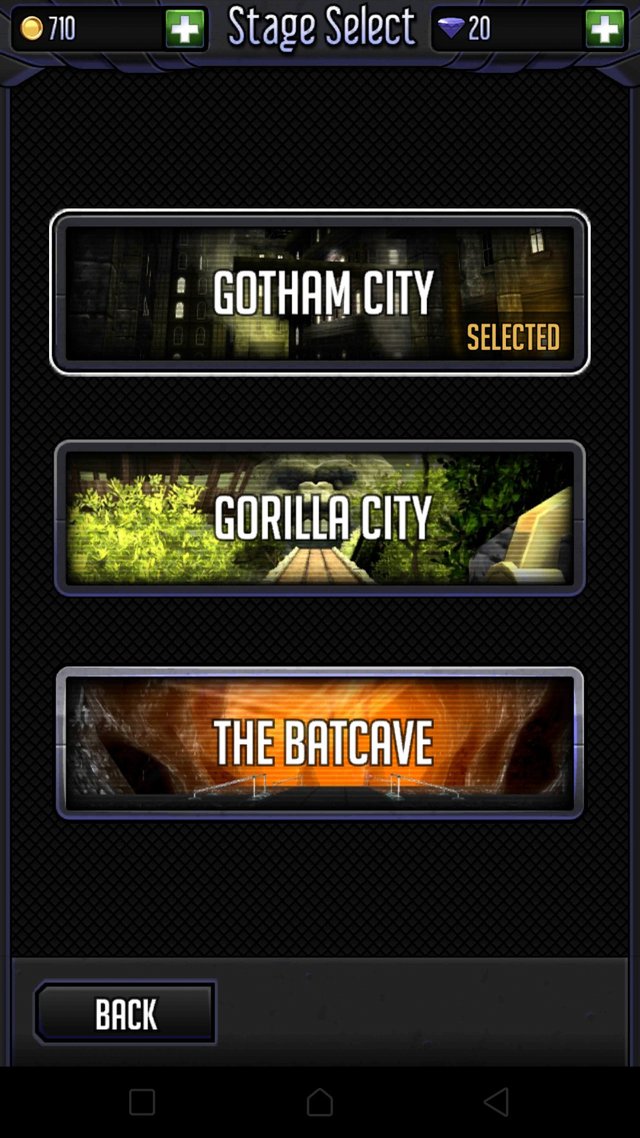 GADGET
SUPER SPRINT, DOUBLE JUMP and EXTRA SPRINT ARE EXAMPLES OF GADGET. THEY ARE TEMPORARILY USED TO BOOST YOUR GAME CHARACTERS.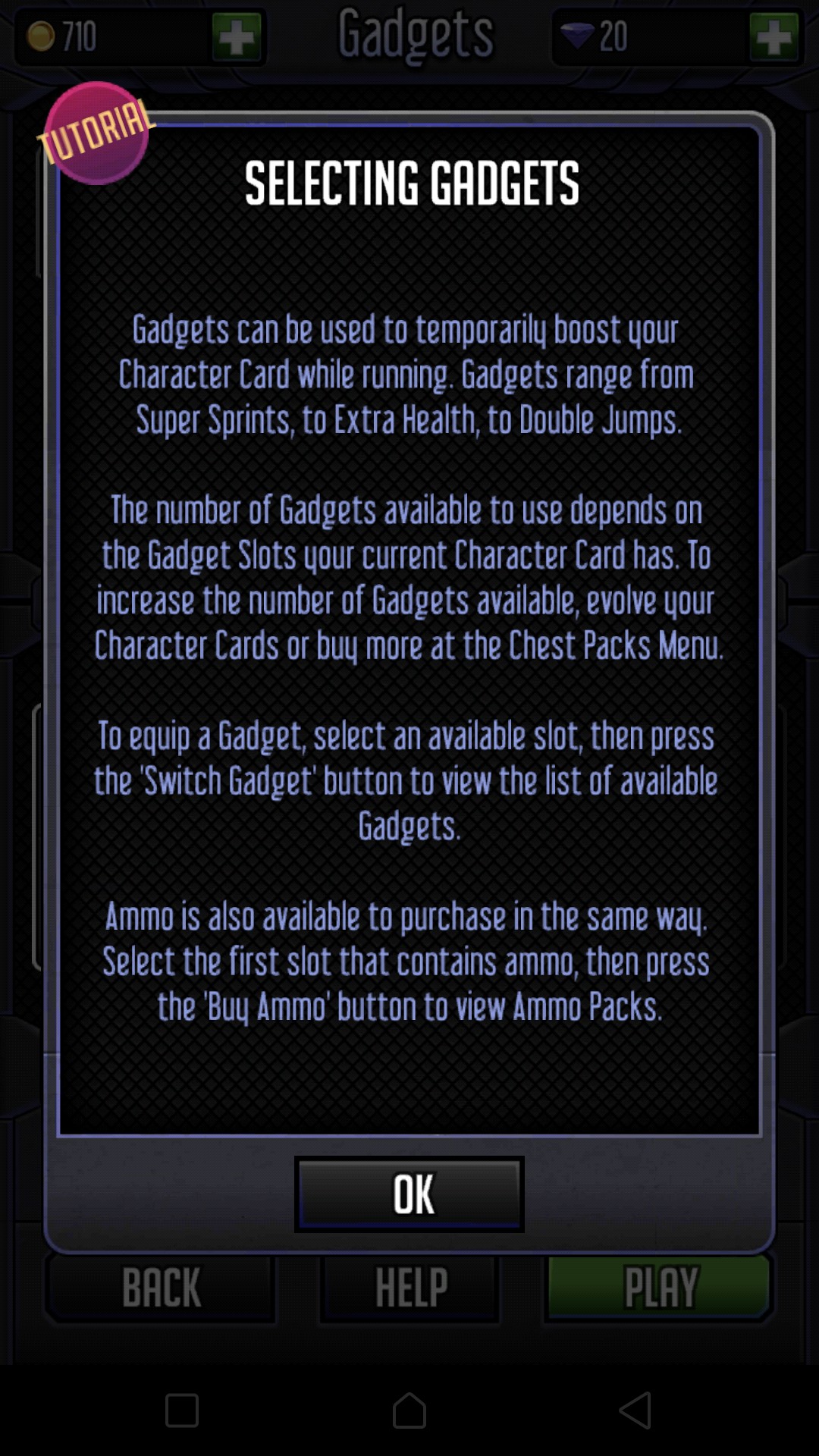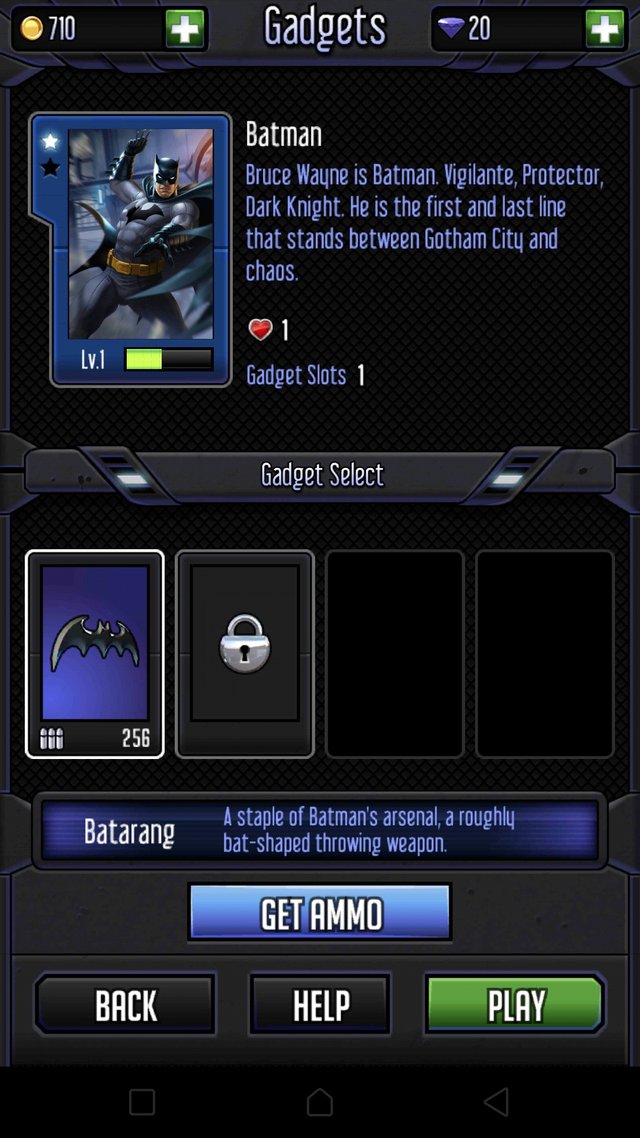 COLLECT
As you run, you will be rewarded with some collection which you can keep in your collections. You pick up card to claim reward.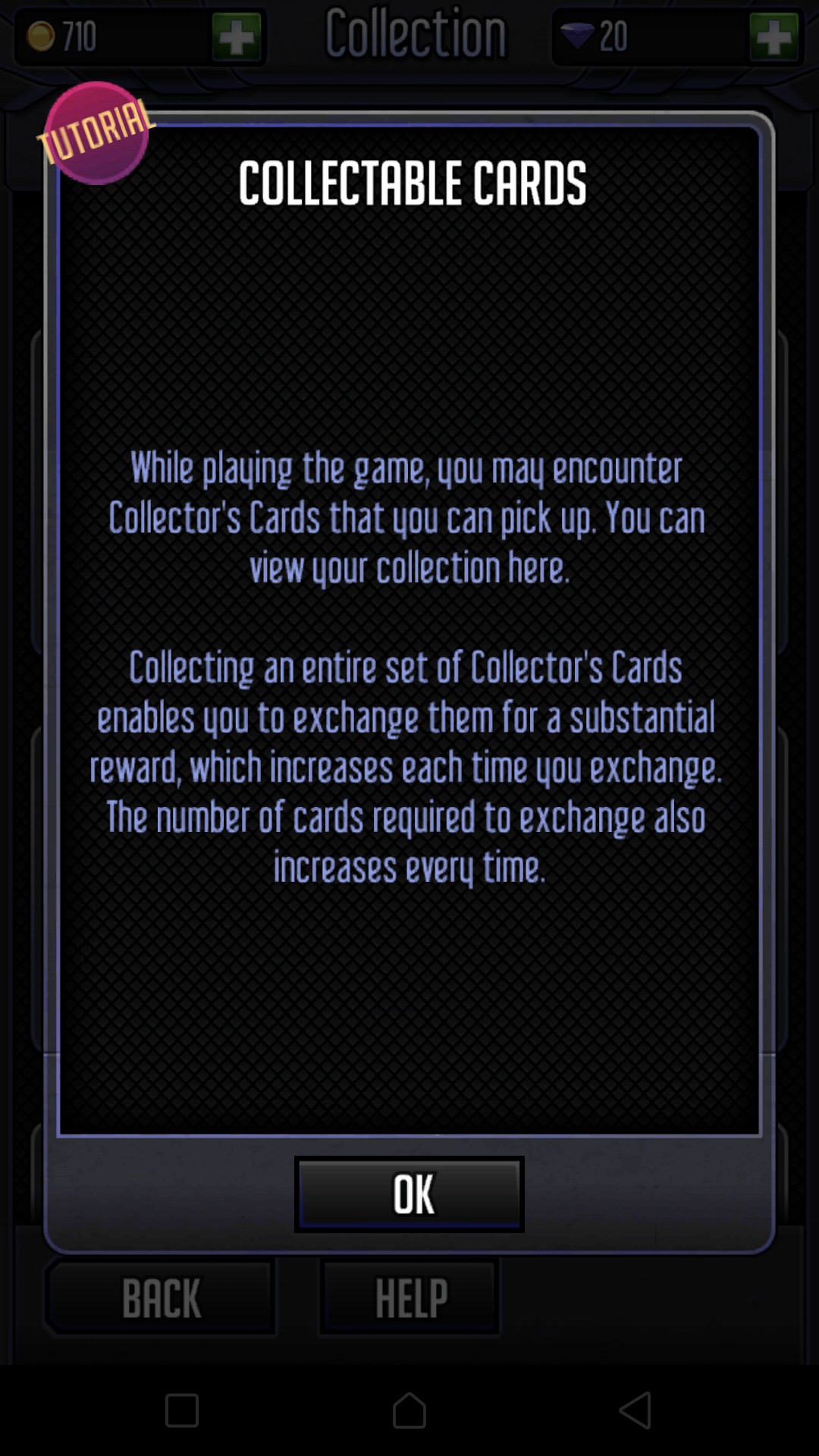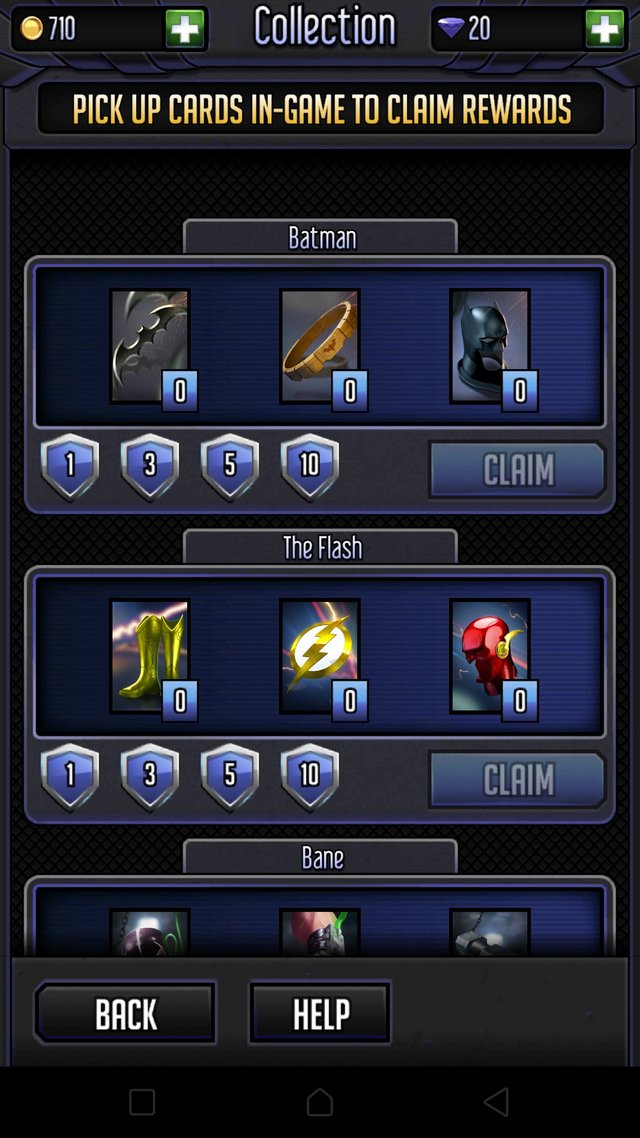 STORE
THIS IS A PLACE WHERE YOU CAN MAKE SOME PURCHASES.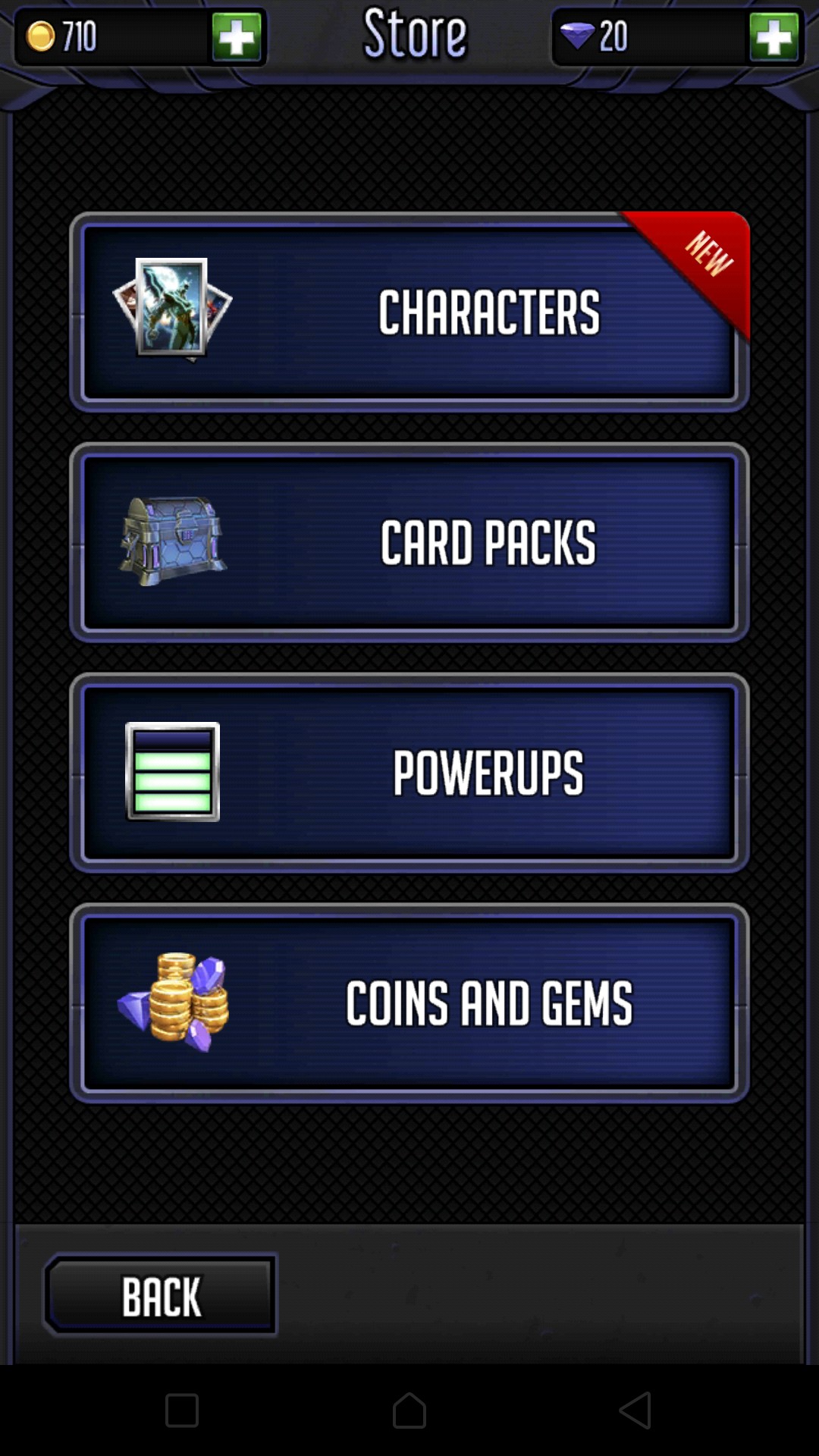 card purchase

*characters purchase

| Game | Review |
| --- | --- |
| * SERIES | * BATMAN AND THE FLASH HERO RUN |
| * UPDATED | * 16TH MARCH, 2018 |
| * DOWNLOAD | * 500,000 PLUS ANDROID |
| * DEVELOPER | * ACE VIRAL GAMES |
| * PUBLISHER | * WARNER BROS GAMES |
| * VERSION | * 2.3 |
| * Rating | * 4.5 |
| * Graphic | * 9/10 |
| * Sound | * 8/10 |
| *controls | * 9/10 |
| * gameplay rating | * 9/10 |
| * size | * 80 MB AND 1GB RAM plus Android 4.5 AND above |
| * Developers country | * NEW YORK |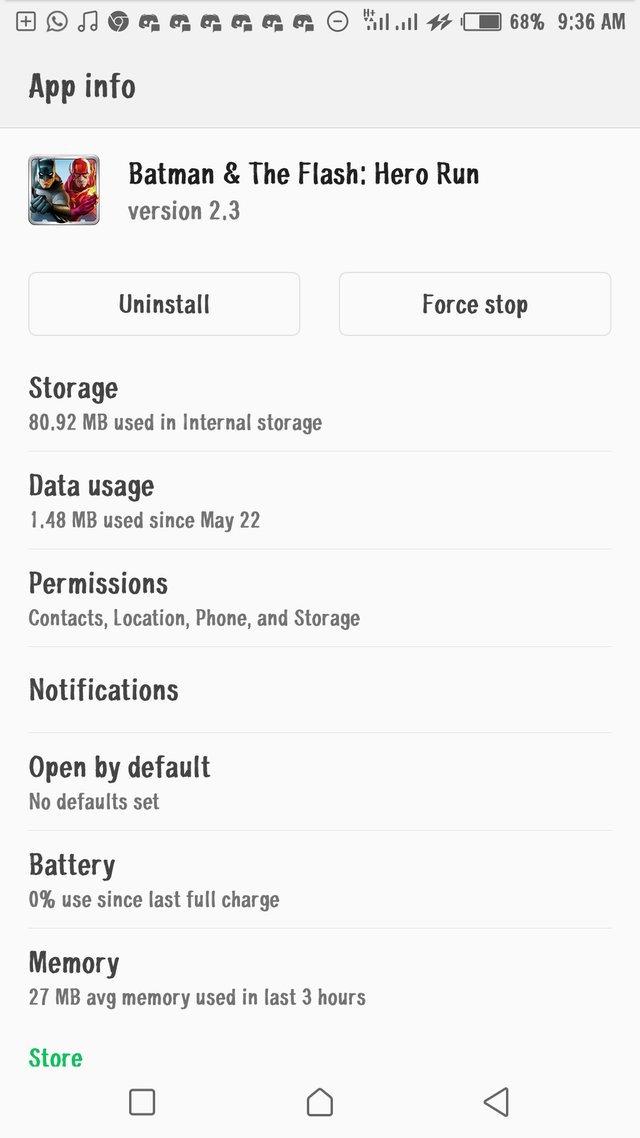 ---
---
---
Game played with my infinix zero 5 and no lag was noticed when playing it.
GRAPHIC
Not bad at all, it was top notch and very captivating.
CONTROL
You just required your regular control for swiping up, down, left and right. They make sure that the control is simplified as even kids can play it with ease. Such a really well deserved control to be Precise. The controls arent displayed on the screen and i really love that as it saves space.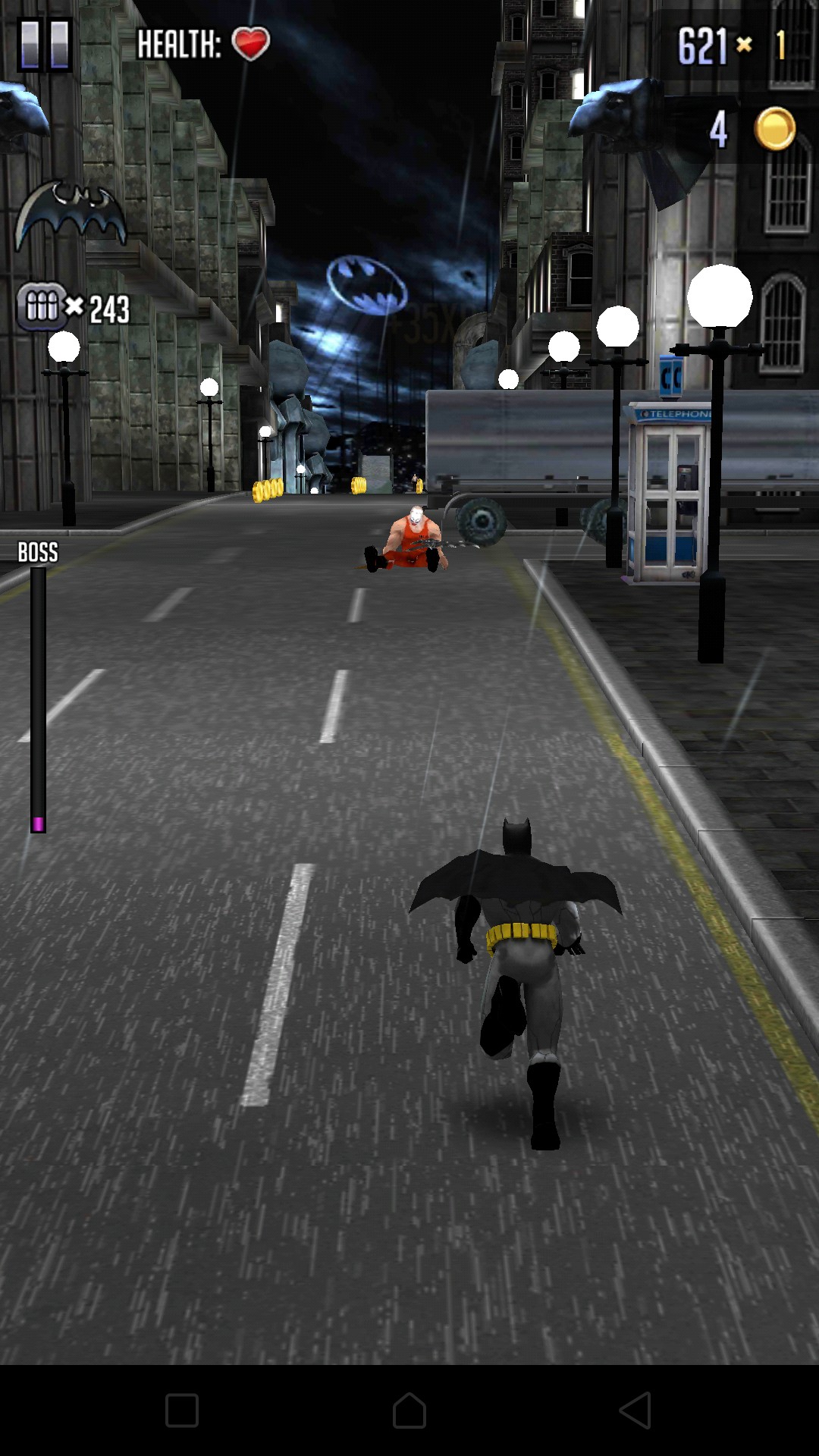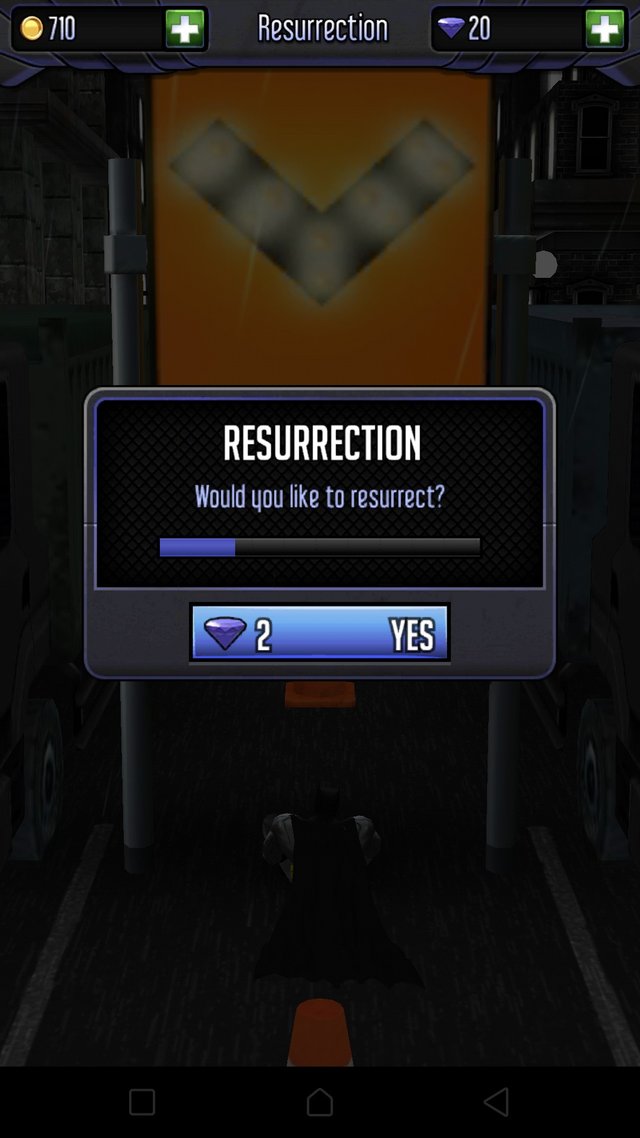 SOUND
Just a cool music to wrap it all. You will hear some sound when you collect some reward. I must say it is really cool.
DISLIKE
To me, the IAP NEEDS TO BE IMPROVED ON WHEN IT COMES TO PURCHASE AND ALL.
LIKE
Their support respond is very swift and cool. They are really responsive and again the game does not in any way lag at all. There is still another thing i love, that is the way they always run their update, it is pretty cool and okay. I really like their service.
APPRECIATION
ALL APPRECIATION GOES TO THE GAME DEVELOPER AND PUBLISHER AND IF POSSIBLE, ALL THOSE WHO SHALL IN ONE WAY OR THE OTHER READ THIS.
All pictures SNAPPED WITH MY INFINIX ZERO 5 PHONE
KINDLY
UPVOTE
COMMENT
RESTEEM