CONTRACT HUNTER, ZOMBIE KILLER --- WHAT YOU NEED TO KNOW
---
---
It all started as instructions came in telling you that they are zombies and vampires out there who are terrorizing the peaceful nature of man. They have went forward inflicted some certain humans with their evil venoms. Now your task is now for you to scout them out, kill them, so as to save humanity.
It is also in your interest to make sure you stopped the virus for going further by stopping/killing those already infected by them virus. Get this into your head as this is a deadly zombie Mission that requires a lot of focus, determination and commitment. You need to make sure all your weapons are in order, upgrade when necessary and also learn to upgrade so as to give your required tools some balance.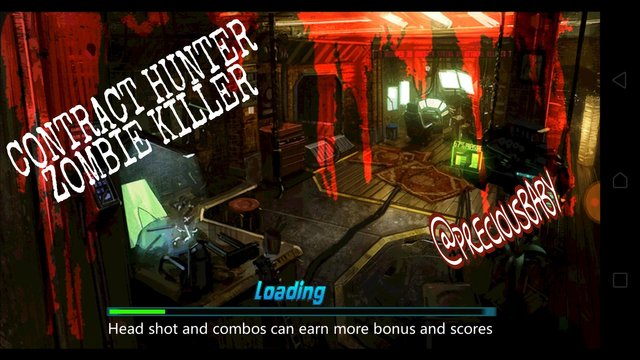 Just like you need to know, this is a first person shooter (F.P.S) game with a big difference and it depicts a a lit in terms of graphic, controls and sound. I am not too a lover of first person game but this one really caught my attention and interest.
How are you going to deal with this foes/ vampires who has taken the entire zombie world as they are out there infecting the entire world.
---
---
---
Game Features:
This game racks in a lot of cool features and some of them include the ability for you to claim daily reward.
You got a host of weapons to choose from
What are you waiting for?, complete he mission task so you earn more point.
You got to master more shooting skills as more zombies appears.
Remember the task ahead, save innocent souls from the evil hands of the zombies.
You got maps to unclock
Each levels got it boss
Make sure you got use to sniper shooting skills
Learn to swipt screen to adjust aim
Tap To change bullet also
Make sure you stay calm, aim, shoot, one by one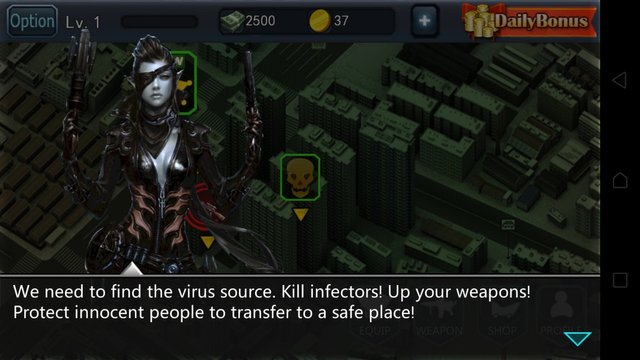 This landscape game will blow your mind off.
Now let us move to what we need in particular. This game house a lot and it is not going to be easy giving all the details in a but shell, but any how, i will try to make it cool and precise.
When you lunched the game, after the start screen, you will come across a lot of icons with different interpretation and meaning.
Now follow me as i share more light on them.
THE DAILY TASK MENU
When you click on this, it will take you to the task which the system has placed in for you in that day. So from a nut shell, it can be seen that each day has it task. What i do is wrote the task down and try get all done before i got exhausted for that day.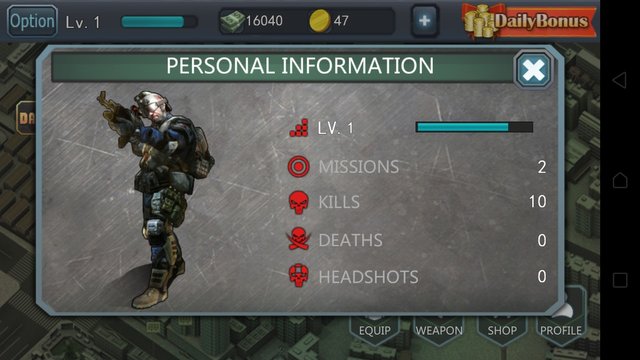 SOUND
This can be in form of music or normal sound, it is now left for you to turn it off or enjoy it as you rock the game.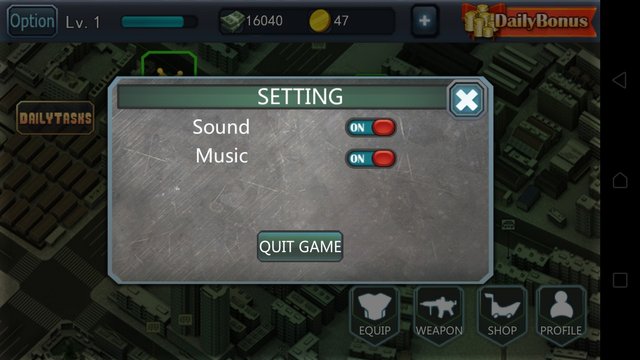 LUCKY TURNTABLE
GET READY TO GRAB A SPIN AND AS YOU DO THAT, YOU WILL BE REWARDED WITH WHAT SO EVER REWARD IT BRINGS OUT. I AM ENJOYING THIS AND AT TIMES I DO IT FOR FUN.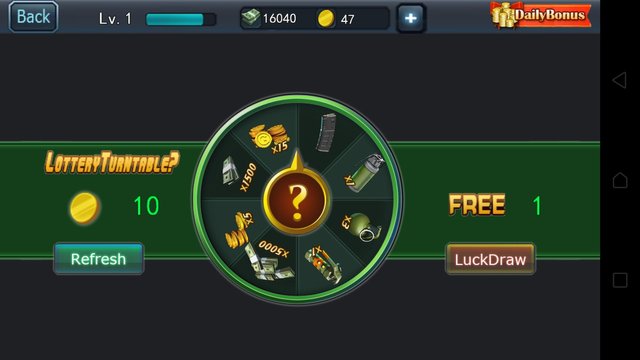 ENDLESS MODE
It is an icon with a gun displayed on the screen and it can only be unlocked in level three (3).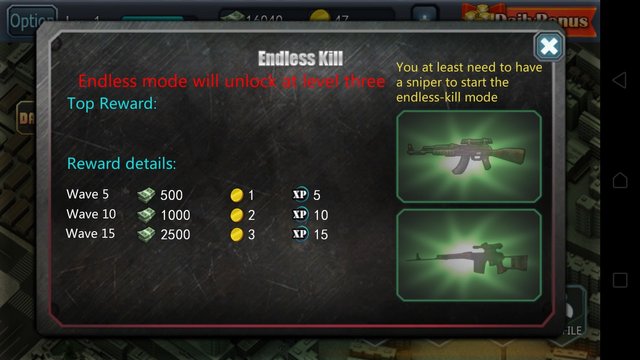 EQUIP
WITH THE EQUIP MODE, YOU EASILY ADD TO YOUR ARMS TALLY. THIS OPTIONS IS REALLY GOOD AS IT ALLOW YOU YO HAVE OPTIONS FOR MORE ARMS.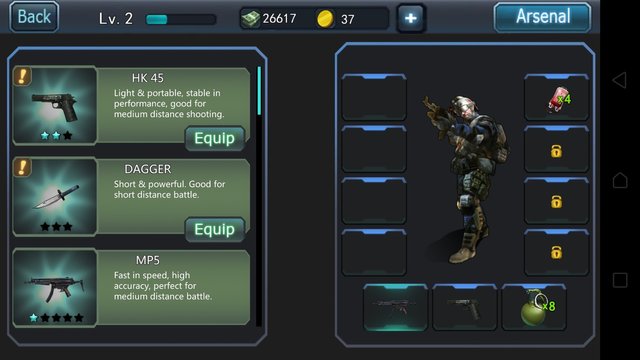 WEAPON
THIS IS A SIMILAR ICON COMPARED TO THE EQUIP ICON BUT THE ONLY DIFFERENCE IS THAT YOU CAN UPGRADE YOUR ARMS HERE AND ALSO MAKE PURCHASES FOR HIGHER ARMS WHEN YOU HAVE DUE FOR SUCH.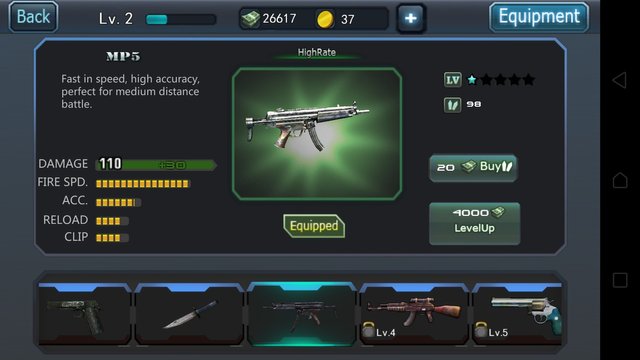 SHOP
WITH THIS MENU, YOU CAN DO SO ARMS SHOPPING AND OTHER UNIQUE SHOPPING THAT CAN BEAUTIFY YOUR GAME CHARACTERS LIKE ARMORS, GLOVES ETC.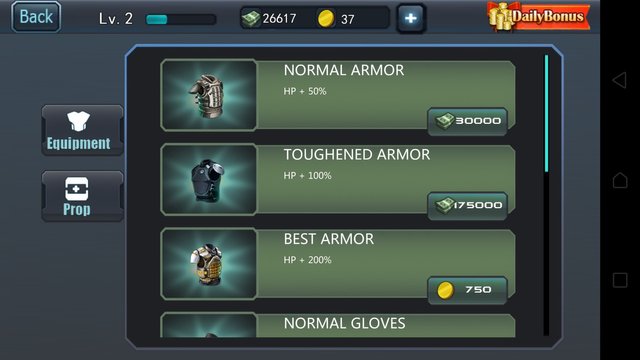 PROFILE
NO NEED CRACKING YOUR HEAD AD THE PROFILE IS HERE TO GIVE YOU AN ADEQUATE INFO ABOUT THE KILLS, SHOT AND ALL PROGRESS YOU HAVE MADE IN THIS GAME. IT IS SIMPLY A RECORD KEEPER.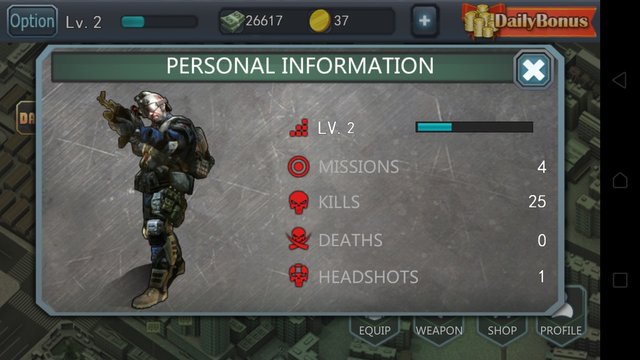 EMBARKING ON A MISSION
YOU ARE TO EMBARK ON MISSION AND GET THE REQUIRED TASK ACHIEVED. THEY ARE COUNTLESS TASK OUT THERE, NOT EASY AT ALL, YOU GOING TO FACE FAST AND FURIOUS STAGES, ALL YOU NEED IS TO HOLD ON TILL YOU GET THINGS RIGHT.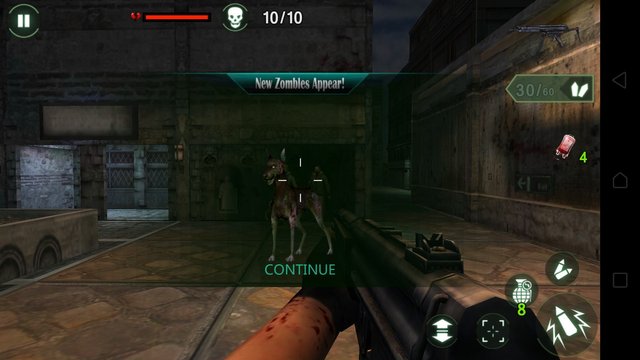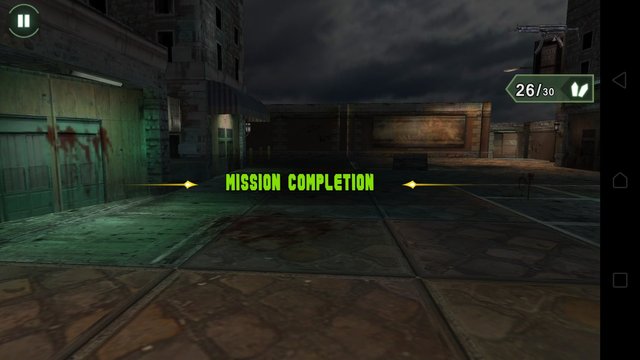 ---
---
---
FOR ANDROID USERS WHO WANTS TO DOWNLOAD THIS GAME, THIS IS HOW TO GO ABOUT IT
The first here is to make sure you located playstore in your phone menu (remember, all phones got their menu settings and arrangement).
Now, Go to your Android phone,
Search for play store (through the menu of the phone)
Now when you locate playstore,
open it
At the top of the app,
Search for the name of the game you looking for, then press enter, it will bring out the name of the game and other related game to be precise, click on the one you looking for.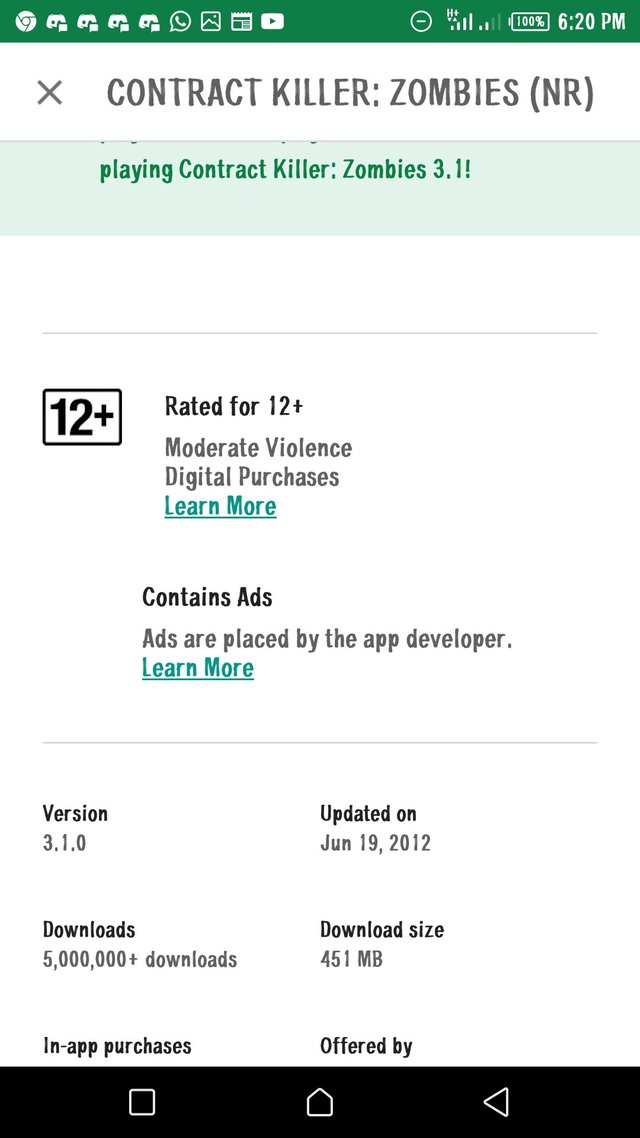 ---
---
---
Below are some additional info you going to need before you dive in to downloading the game.
| Game | Review |
| --- | --- |
| * SERIES | * CONTRACT HUNTER, ZOMBIE KILLER |
| * UPDATED | * 23RD MAY, 2018 |
| * DOWNLOAD | * 10,000 PLUS ANDROID |
| * DEVELOPER | * UNITY GAMES |
| * PUBLISHER | * UNITY GAMES |
| * VERSION | * 1.2.2 |
| * Rating | * 4.1 |
| * Graphic | * 9/10 |
| * Sound | * 8/10 |
| *controls | * 9/10 |
| * gameplay rating | * 9/10 |
| * size | *50 MB AND 1GB RAM plus Android 4.5 AND above |
| * Developers country | * CHINA |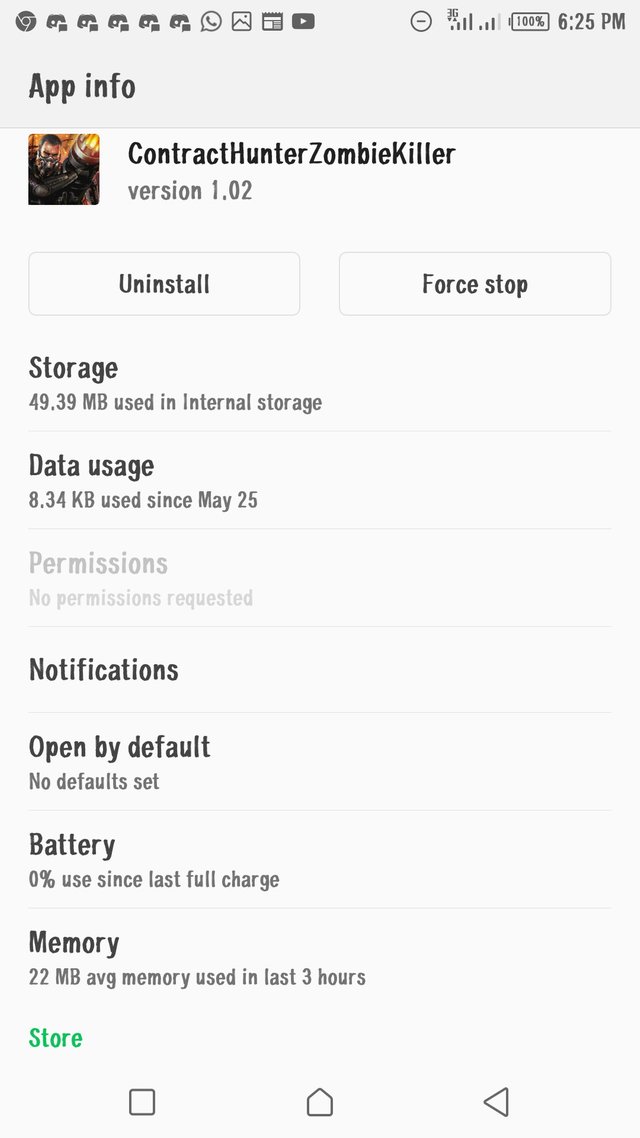 ---
---
---
Game played with my infinix zero 5
GRAPHIC
With a 3d visual display, i think am okay with the graphic as it depict all that i need. The texture is cool and also all angles were deeply covered.
CONTROL
The controls are easily placed on the screen and also there is a tutorial for you on how to use them.
SOUND
You got your music and normal sound which you can easily set off and on.
DISLIKE
When moving your arms sometimes it doesnt point to where you aiming at and that give enemies upper hand to get you down with ease, please work on this.
LIKE
Upgrade is swift and cool and the customer care on it side are cooler. Swapping arms is also made it and that got me like wow.
APPRECIATION
AS USUAL ALL MY APPRECIATION GOES TO THE GAME DEVELOPER (UNITY GAMES) AND PUBLISHER AND IF POSSIBLE, ALL THOSE WHO IN ONE WAY OR THE OTHER MADE THIS GAME POSSIBLE.
All pictures SNAPPED WITH MY INFINIX ZERO 5 PHONE
KINDLY
UPVOTE
COMMENT
RESTEEM