WHY ENJOYING GAMING, CREDIT SHOULD BE GIVEN TO THOSE WHO MADE IT HAPPEN --- GAMING AND IT DEVELOPERS
---
---
---
This is off the balance of my regular gaming post but is something we cant just avoid, it is a issue to be discussed. I was meditating yesterday and this topic struck my mind. This topic keeps hitting me up and I felt really bad as i know almost 80% of gamers just download or buy the game and went straight up to load it and behold, they starting tapping their controls and that all.
I felt it will be a good call if we can eventually recall and give credit to this amazing developers who have in one or two ways dish out their busy schedule just to make sure you are enjoying and wiping away time with some of this amazing games.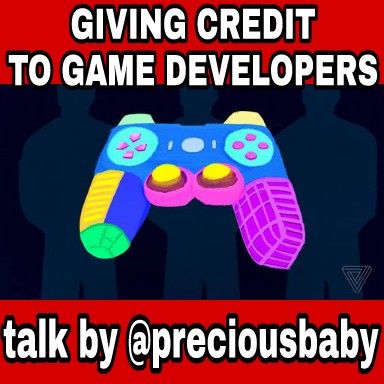 Most of this companies went through hell just to make sure they keep up with the current market demand. If you can recall, you will see that technology has really improved and with that, you cant compare the games of 1992 to the once of 2017 not to talk of 2018.
---
---
---
I must say, i am really pleased with all the latest happening in the gaming world as a gamer. I cant just ceased to think how the gaming world will look in just 40 years from now. Game has been rolling up in all platforms like the IOS, OS ETC and they have been trying to make sure with the regular customer demand. It is with this competition that has lot has really spring forth. What i always advice is that we should get games through the required medium to support this developers.
NAMES OF THOSE GAMING COMPANIES WHO HAS KEPT US ENTERTAINED
I am going to drop his list randomly as it dont mean that those on number 1 spot are the best. Some i will be dropping some few games they have produced to make it cool and incase some persons wants to download or buy those games.
THIS IS A HEAVY NAME IN THE GAMING INDUSTRY AS YOU CANT JUST TAKE AWAY THE CREDIT FROM THEM. THEY HAVE BEEN REALLY HELPFUL IN ALMOST ALL GAMING FIELD AND THEY ARE STILL DOING BETTER AND BETTER. THIS COMPANY IS OWNED BY FUSAJIRO YAMAUCHI. GAMES LIKE MARIO, POKEMON AND HOST OF OTHERS WERE PRODUCED BY THIS GREAT COMPANY.
credit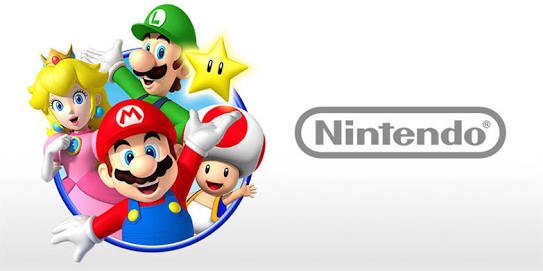 VALVE COOPERATION
IF YOU FAMILIAR WITH DOTA 2, COUNTER STRIKE AND IT SERIES, YOU SHOULD BE AWARE OF THIS GREAT NAME. GABE AND MIKE STARTED THIS GREAT COMPANY BACK THEN IN 1996.

ANOTHER BIG NAME WE GO HERE IS R.G GAMES ( ROCK STAR GAMES).
WHEN EVER I HEAR THIS GREAT NAME, I REMEMBER GRAND THEFT AUTO, MIDNIGHT CLUB ETC. THIS COMPANY WAS FOUNDED WAY BACK 1998 BY SAM AND DAN IN U.S A.

ARE YOU FAMILIAR WITH ELECTRONIC ARTS GAME (E.A)? HAVENT YOU HEARD OF FIFA, STAR WARS, ARMY OF TWO. THIS COMPANY HAS BEEN IN EXISTENCE SINCE 1982 AND TAP HAWKINS IS THE BRAIN BEHIND IT.
credit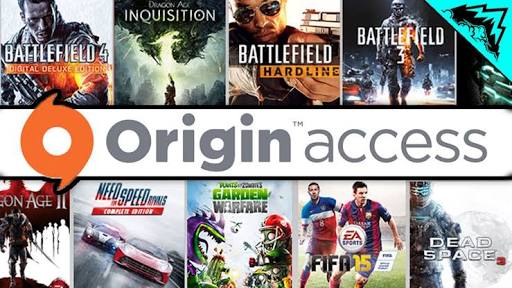 ACTIVISION BLIZZARD
THIS IS ANOTHER HEAVY NAME IN THE GAMING INDUSTRY WE CANT JUST OVER LOOKED. THEY HAVE BEEN DISHING US WITH AWESOME AND AMAZING GAME OVER THE YEARS. SOME NOTABLE GAMES LIKE TONY HAWKS, CALL OF DUTY ETC WERE GREAT GAME DEVELOPED BY ACTIVISION.
SONY
ANOTHER MASSIVE NAME IN THE INDUSTRY, KNOWN FROM DISHING US WITH AMAZING 0LAY STATION GAME WHICH INCLUDE PES 1, 2,3 4 and vita. THIS COMPANY HAS IT HEADQUARTER IN TOKYO.
credit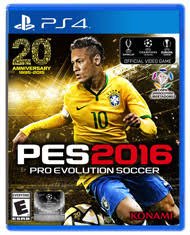 UBISOFT
HAVING IT HEADQUARTER IN FRANCE, THIS IS ONE BIG COMPANY WE CANT OVER LOOKED HAVEN PRODUCED GAMES LIKE ASSASIN CREED, TOM CLAMCY, JUST DANCE ETC.

SEGA GAMES
I REMEMBER WHEN WE LITTLE, HOW WE QUEUE UP IN TURNS JUST TO MAKE SURE WE PARTICIPATE IN PLAYING THIS GAME LOL. THE HEADQUARTER IS IN JAPAN. GAMES LIKE YAKUZA, TOTAL WARRIORS WERE PRODUCED BY THEM.

SQUARE ENIX HOLDINGS
SPACE INVADER AND BUBBLE ARE SOME FEW GAMES PRODUCED/DEVELOPED BY THIS GREAT TEAM. THEY ARE REALLY DOING WELL.

CAPCOM COMPANY
WHEN EVER I THINK OF THIS GAME, WHAT CAME TO MY MIND IS STREET FIGHTER AND RESIDENT EVIL. THEY HAVE PRODUCED A LOT OF GAMES BUT I REALLY ENJOYED THE BOTH LISTED.
credit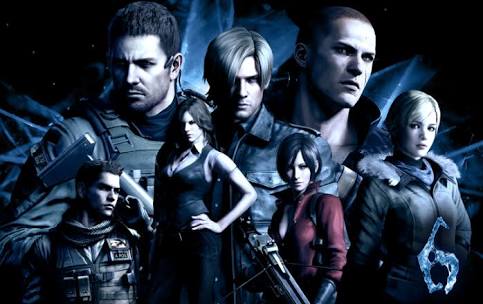 BUNGIE GAMES
Marathon, myth and others were game developed by Bungie games. This company was later sold to Microsoft.

MICROSOFT COOPORATION
WHEN I SEE THE NAME MICROSOFT, WHAT CAME TO MY MIND IS XBOX. ALTHOUGH THEY HAVE OTHER GAMES BUT AM SO MUCH FAMILIAR WITH THAT GAME. THIS GREAT COMPANY IS OWNED BY THE WORLD RICHEST MAN BILL GATE AND ALLEN PAUL.
CREDIT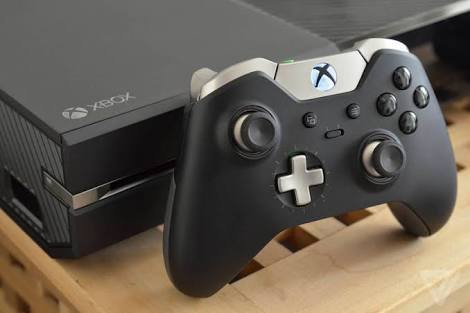 MOJANG
WITH HEADQUARTER IN SWEDEN, MOJANG IS ONE GAME COMPANY YOU CANT OVER LOOK. HAVE YOU HEARD OF COBAT, MINECRAT? IF YES, THEN YOU KNOWS HOW THIS COMPANY HAS FAIRED.

EPIC GAMES
THIS COMPANY HAS THEIR HEADQUARTER AT CAROLINA AND IT WAS FOUNDED IN 1991 BY TIM SWEENY. Some of it games include: CASTLE OF WINDS , BULLET STORMS ETC.

GAME FREAK
I FALL IN LOVE WITH POKEMON RED, BLUE AND YELLOW WHEN GAME FREAK DROPPED THE GAMES. THEY ARE JAPAN DEVELOPERS AND CURRENTLY DOING WELL.

INFINITY WARD.
IF YOU KNOW CALL OF DUTY, you SHOULD BE CONVERSANT WITH THIS GREAT COMPANY. I LEARNT THEY ARE WORKING WITH ACTIVISION AND WITH COD, THEY REALLY MADE A LOT FROM PURCHASE.
credit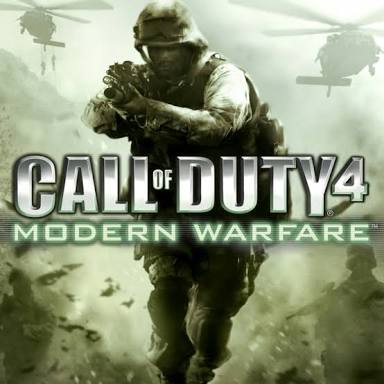 GAME LOFT
WHEN EVERY I HEAR ABOUT THIS GAME I REMEMBER BACK THEN WHEN I USE TO PLAY THEIR SOCCER LOL IT WAS REALLY AN EXPERIENCE. THEY PRODUCE SOME AMAZING GAMES LIKE ASSASIN CREED, HEROES OF SPARTA ETC.

BLIZZARD ENTERTAINMENT
ROCK AND ROLL RACING, THE LOST VIKINGS ARE ALL COOL GAMES PRODUCED BY BKIZZARD GAME.

NEXON GAMES
This company was founded by Kim jung. Their games include SHATTERED GALAXY, NEXUS ETC

KONAMI HOLDINGS
IT WILL REALLY BE BAD ON MY SIDE IF I MENTION WITHOUT MENTIONING KONAMI HOLDINGS. THEY ARE INDEED A GREAT NAME IN THE GAMING WORLD. WITH CREDIT OF GAMES FROM DANCE DANCE REVOLUTION, COBRA ETC, I CAM SAY THEY HAVE DONE WELL.

I.D SOFTWARE
WITH WOLFEINSTEIN, DOOM, QUAKE AND HOST OF OTHERS INCAN SAY I D SOFTWARE HAS INFLICTED THEIR REIGN HERE.
credit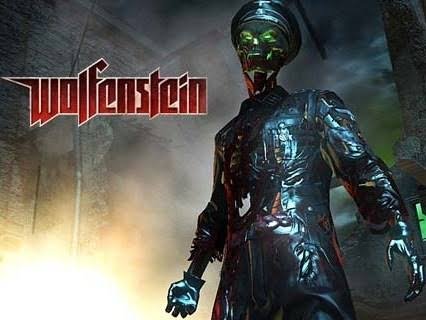 I WILL EVENTUALLY STOP HERE, SORRY IF I DIDNT MENTION YOUR FAVOURITE GAME COMPANY,REMEMBER THEY ARE ENDLESS AND TO BE PRECISE, THEY ARE ALL THE BEST.
THANKS FOR STAYING TO MY BLOG,
KINDLY
RESTEEM
UPVOTE
AND
COMMENT
_follow @preciousbaby