Places from my childhood that I'm sad that my kids will never truly experience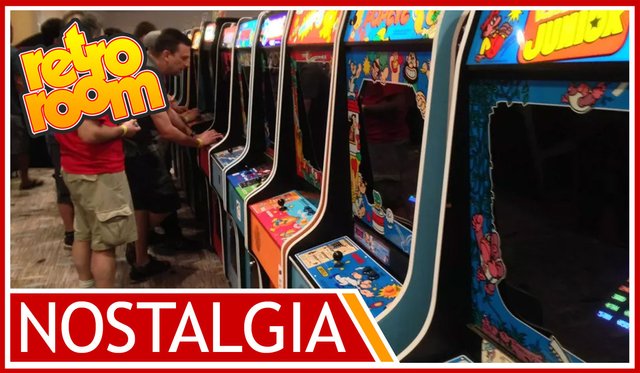 Progress normally makes things better, but it can also erase simple experiences for more convenient ones. Technology is changing the world at a rapid pace and remnants of traditional experiences lie in its wake. While being able to get everything delivered to your home either by mail or digitally is convenient, the experiences these advances are replacing hold a great deal of nostalgia for me and many other kids of the 70's, 80's and 90's.
These are the experiences from my childhood that I'm sad that my daughters will never get to truly behold.
#1 Arcades
---
I lived for arcades in the 80's and 90's. I even worked in an arcade when I was in college. While my first experiences with arcade games was at small town bars and grocery store entrances, once I discovered the arcade I was hooked.
Every time we went to town, I begged my mom to take me to the arcade. Nothing compares to walking across that threshold and hearing the beautiful cacophony that pours from the arcade. The layered sounds of attract screens and people playing all the different games is the ambient sound of my childhood.
As I usually only had a few quarters at my disposal, picking which games to drop them into tested my tactical abilities. Should I try out that shiny new game that just arrived, but I might hate or suck at, or should I play something like Ms Pac Man that I can get 15+ minutes out of with a single quarter?
While there are still arcades around, they're nothing like what I grew up with. They're filled with oversized simulators and candy-colored ticket distributing games. I have a mini arcade in my basement today, so I can squint and relive that part of my childhood.
#2 Video Stores
---
When Blockbuster finally went belly up a few years ago, it signaled the death of the video rental store. For about three decades, video stores were the only way to watch movies once they had left theaters, if you weren't willing to sit around and wait for them to show up on HBO or heavily edited and broken up for network television.
While you can't argue that the convenience of pulling up a website or app is far easier than driving to a store TWICE to rent a movie (once to rent it, again to return it). Netflix never has a title out of stock either.
However, video stores carried a huge selection of movies that didn't change. If they had a movie yesterday, they'll have it today unless its rented out or someone left the VHS on their dashboard and melted it.
And while browsing an online library of movies is easy, it doesn't compare to walking up and down aisles of VHS, DVD and Blu-rays available for rent. You could also rent video games! How many of us growing up in the 80's and 90's used video stores for more of our gaming experiences than games we actually owned? A $50 game in 1988 would be like a $110 game today.
While there are still a handful of video stores around, like some unique mom and pops and the chain Family Video, the idea of renting a movie from a store is mostly dead. Interesting footnote, a new video store popped up in my town a couple of years ago that focuses on recreating the video store experience. They rent everything from new releases to old VHS movies and even Laserdiscs! Someday I'll go in there and take some pictures or video to document this cool place.
And I happened to work in a video store in college as well.
#3 Record Stores
---
While not a part of my childhood, I started getting into music by jr. high and started spending far too much of my allowance on cassettes. Vinyl was dead by the time I got into music, so it was tapes and later CDs that lined the walls of my local Musicland store.
Not only did they sell everything from classic albums to the newest hits, they had posters, t-shirts, collectibles, novelties and movies. Musicland is where I bought Vampire Hunter D in 1995, the first anime I ever saw.
Sure, there are still music stores around today, but they focus on the niche of vinyl collectors. Department stores have mostly gotten rid of their CDs. Record stores are a hanging on by a thread, but are nothing like what we had to wander around in 20+ years ago.
And unfortunately, I never did get a chance to work in a record store.

Thanks for reading. As always, upvotes, resteems and comments are appreciated!