Top 5 Coolest Retro Gaming Spaceships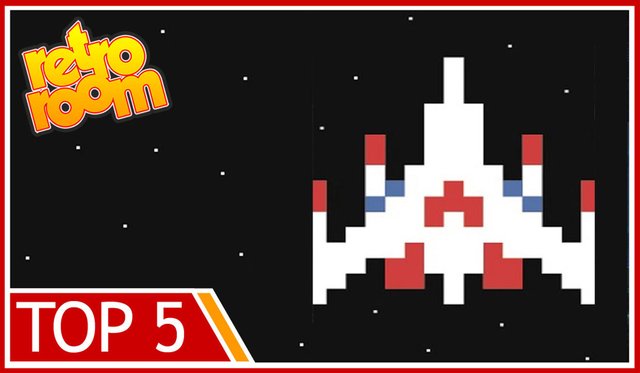 One of the most dominant genres of the 80's and 90's was the space shooter, which eventually led to space strategy and simulation games. From vertical-oriented arcade classics like Galaga to modern twists on tired genres, like Everspace and Starlink, there's been a ton of really cool ships.
Today, I'm going through my favorite 'cool' ships from the 80's and 90's. While they might not all be the most iconic, they all left an impression on me when the first appeared on screen.
#5 Arwing (StarFox)
---
The newest ship on my list, even though it made its debut way back in 1993, the Arwing from StarFox is instantly recognizable due to its sharp angles (since that was the best the FX chip could coax out of the Super Nintendo.)
What it lacks in creative firepower, it makes up for with a cool design and the perpetually-fun barrel roll.
#4 Dralthi (Wing Commander)
---
My experience with Wing Commander games begins and ends with the release on the Super Nintendo. We didn't have a PC powerful enough for the game when it was at its peak, so I was only able to play it on the SNES. Thankfully, the SNES port was a great game in itself, and the iconic Kilrathi ship remains one of the coolest ever created. With a design that looks like an axe-head, the Dralthi fighter is an intimidating design.
#3 R-9A Arrowhead (R-Type)
---
Always stuck playing second fiddle to the Gradius series, R-Type always seemed to be playing catch up. Easily the most anime-inspired ship on my list, the one thing that the R-Type series had in its favor is the amazing ship you had to pilot, which was equipped with a detachable pod that let you use it both offensively and defensively. This allowed for some creative uses of the pod in combination with your own ship.
#2 Ur-Quan Kzer-Za Dreadnought (Star Control)
---
I have fond childhood memories of playing Star Control on the Sega Genesis at my best friend's house, where we engaged almost entirely in the 1-on-1 dueling modes. The game featured a bunch of different alien races, each with their own unique spaceships and the imposing Dreadnought was my favorite. While it had a powerful primary cannon, it's specialty is a swarm of small interceptors to bring down the other ships. It has a threatening design and has always stuck with me even as its been 20+ years since I've played the game.
#1 Vic Viper (Gradius)
---
Of course, it has to be the iconic Vic Viper from the Gradius series. The ship features an aggressive design that looks like two daggers thrusting forward and the way its rendered in illustration is beautiful. The box art to Gradius remains one of my all-time favorite piece of video game art.
Not only does it feature a great design, its ability to 'buy' whatever upgrades you wanted by picking up power capsules was an inspired idea that added a risk/reward aspect to the gameplay that's absent in other games from the genre.
So what do you think are the coolest retro gaming spaceships? Let's discuss!

Thanks for reading. As always, upvotes, resteems and comments are appreciated!