In a world under the sea; Wadanohara and the great blue sea - RPG Maker
Hello friends of Steemit, a few months ago that I stopped publishing for lack of Internet, which was complicated for me.
Already today with connection again I wanted to start writing more of my reviews; starting with an RPG Maker that for quite some time I wanted to write.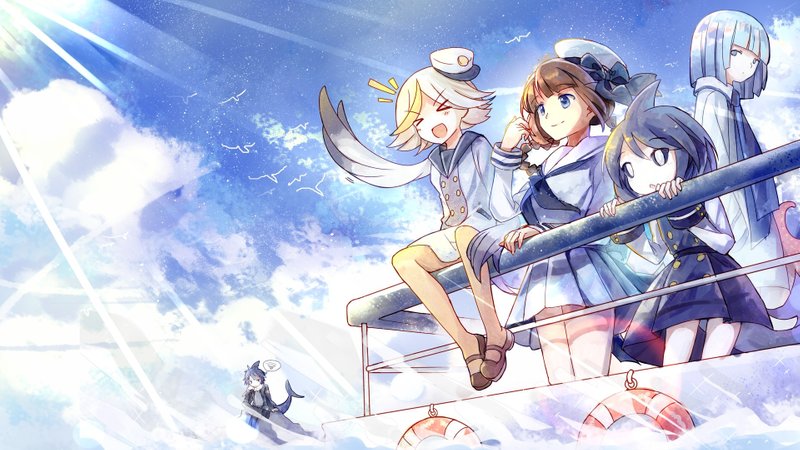 Source
This game that despite being relatively short compared to large video games with exuberant graphics and extensive stories that keep us in their own world for days; it will be one that we can easily pass within 24 hours of a day if we focus it.
It will be based on our protagonist of the game Wadanohara, a witch with at least over 100 years old but quite young at her age. She is the daughter of a great sorcerer who is well known for having saved all his people by sacrificing his own life. Due to this event, Wadanohara strives to always be stronger to protect them all, as his father did, but with the only defect that is against the fights and always wants to try to fix everything through dialogue that will be impossible as soon as he returns to his city and they inform him that the rival kingdom sent them a message of war.
Everything will start when our protagonist after having been away from home with their relatives (followers or also could say that with his disciples), appears Samekichi a former family member of Wadanohara who wants to prevent her from returning home, which It becomes very suspicious because they do not know their true intentions.
Given this event, Wadanohara does not stop and continues his trip to the kingdom where, as I highlighted, his help will be required to stop the rival kingdom and also obtain information on what they really want.
This will not be all because the more we play everything will become a bit strange and mysterious, what will the former family member Samekichi want? Will there be a traitor?

As for the design, I would say that it is very well achieved, since the number of characters with a wide variety of details as well as the different maps that we will have to go through while we continue the game, are aesthetically very beautiful, which gives us a pretty view acceptable in the case of an RPG-Maker.
Something that I love to mention a lot in this type of games are the soundtracks that we can listen to as we go, I generally enjoyed them a lot; I am one of those who loves to play with full volume hehe. So we will find pieces for every occasion, from suspense, emotive and battles.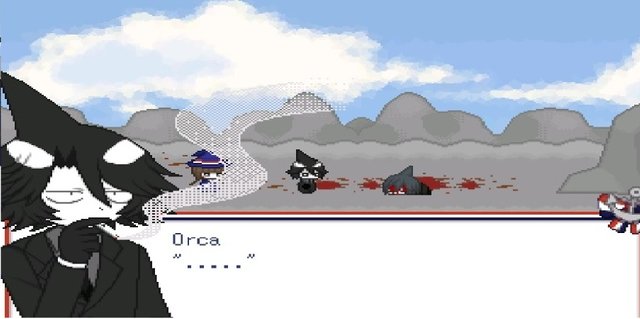 Source
On the other hand, this game will consist of a style of turn-based battles in the style of games like Suikoden or Final Fantasy, these battles will be unnecessary and extremely easy since our opponents are usually always very weak, besides being able to choose. whether to fight or not; Although we can avoid them, I would say that some battles are fine to have an acceptable level and not worry about the fights that are required.
In spite of being at first visually quite beautiful and with a somewhat childish tone, it becomes dark and takes a grotesque tone that I did not even expect, so there is a great evolution in how our whole environment develops as we move forward, something that I liked it a lot because it made me get completely into the plot full of mystery and terror.

Wadanohara and the Great Blue Sea left me quite satisfied I think that there were certain things that had to be mentioned more in stuffing things that do happen and do not have the slightest sense with the plot of the game, but I guess certain scenes that despite not contribute anything to the main story is to notice the popularity and appreciation of the inhabitants with our protagonist Wadanohara who is the protector of the sea.
The story may seem very simple, but it is only the beginning of something that is about to happen, being a farce all we will do in vain so that in the end something totally different and macabre occurs when the real villain is unmasked.
Not to mention the laso of our protagonist with Samekichi that will keep us very involved in the story with the mystery of what happened between them and with the curiosity of the true intentions of this character.
It is a fairly complete game to which we should give an opportunity, it will consist of five finals; where two will be bad; two normale; and the true ending, being really very easy to get them through the different decisions that lead to an end and then restart the game to take the other decision and get the other end.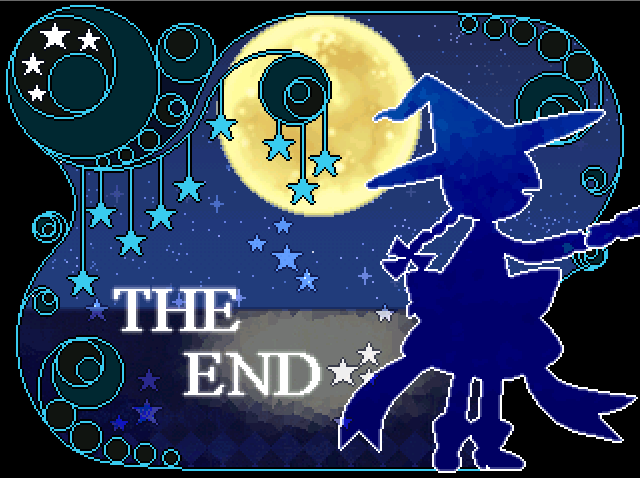 Source