Top 15 Upcoming PS4 Exclusive Games of 2017-2018 | Best New PlayStation 4 Exclusives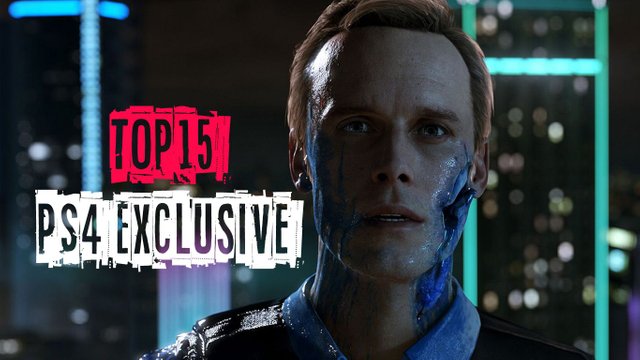 Games are set to release exclusively on the PlayStation 4 this 2017 and beyond. Let's check them out right now!
15: The Elder Scrolls V: Skyrim VR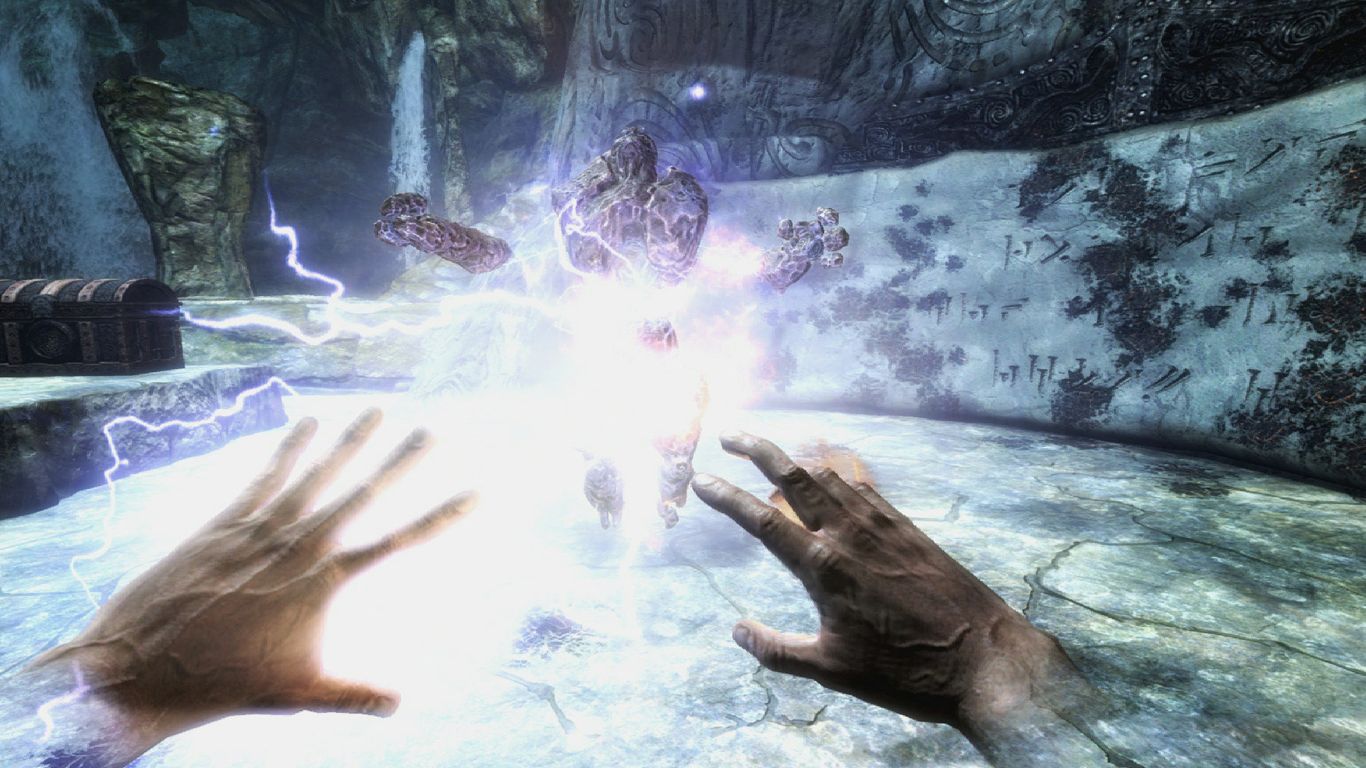 The Elder Scrolls V: Skyrim VR – PlayStation VR Gameplay Trailer | E3 2017
Dive into the grey, medieval world of Skyrim and make your dreams come true with the power of virtual reality. Released more than five years ago (which means a lot in the realm of videogames), Elder Scrolls fifth chapter is still surprisingly relevant in today's generation, with new platform releases, and this VR optimization. Take on the noble quest of the mighty dragonborn and unite the divided nations against the villainous dragon Alduin.Experience the fantastical world first-hand-equipping weapons, collecting mystical items, and performing powerful spells against the beasts of the land. A new perspective on a modern classic, It's set to release this November 17th.
14: Horizon Zero Dawn: The Frozen Wilds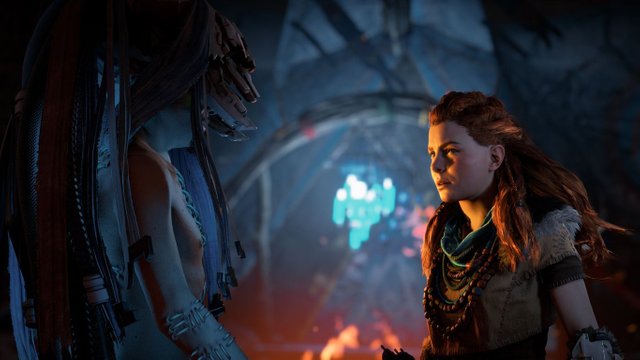 Horizon Zero Dawn: The Frozen Wilds DLC - PS4 Trailer | E3 2017
We've joined Aloy on her adventures in her post-apocalyptic world where the past and future collide into a cyborg primitive mess. But, in this newest DLC, Aloy shuffles back to the center stage as she goes on a quest to find the truth about her and the machines that populate the land.With a brand new icy area, fight against monstrous new enemies using a whole collection of new weapons and armors. Known for their beautiful visuals, it's time once again to climb mountaintops, hunt robotic dinosaurs, and travel around their vast open-world as you sail off to a new adventure. Watch out for the monster in the mountains! It's set to release on November 7th.
13: Gundam Versus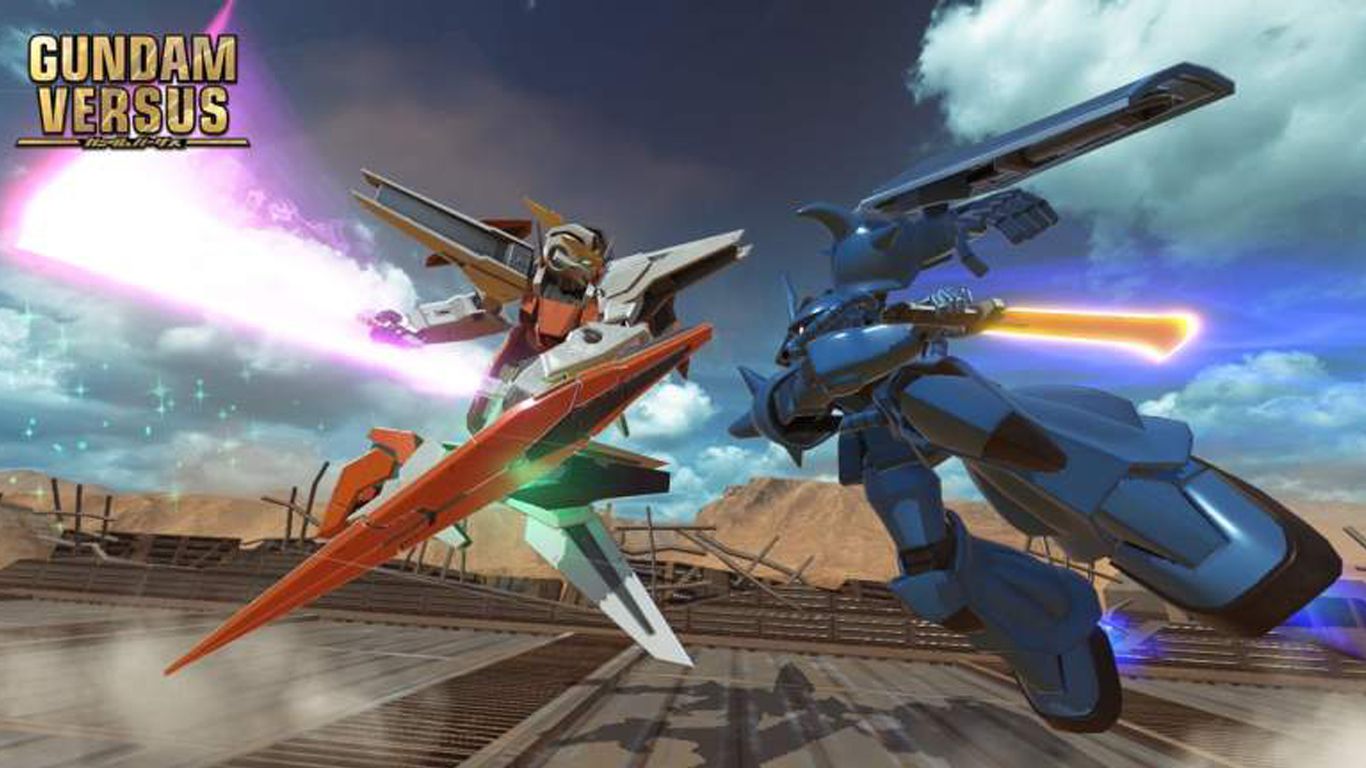 GUNDAM VERSUS - Game Mode Trailer | PS4
Western fans of the hit anime will finally get front-row seats to Gundam's colossal battles. While it's the fifth generation of the acclaimed Gundam Versus series, this release marks the first time a title reached western shores.Choose from the 90 different iconic Gundams at launch, with more to come in the DLC releases. Suit up into your favorite Gundam incarnation and pit them against their own in traditional 2v2, or the newest 3v3 mode.It's the biggest Gundam Versus game yet, and they're all coming to you right at your doorsteps. Bask in the detailed destruction of its enhanced graphics, and savor the titillating excitement of Gundam versus Gundam action. It's set to release this September 29th.
12: Wild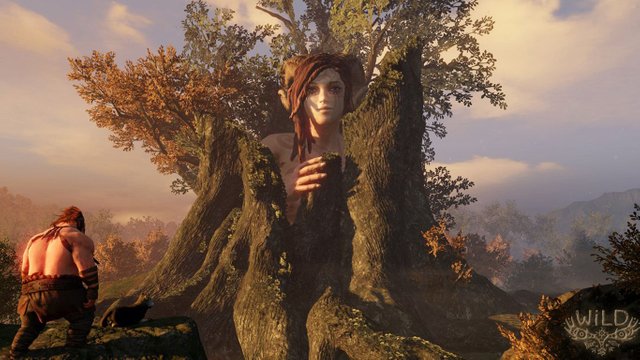 Wild - Gamescom 2014 Trailer
Ancel's announcement of Beyond Good and Evil 2 was one of the highlights of this year's E3, but it did spark some doubt on the upcoming release of this PS4 Exclusive. In development hell sice 2014, Ancel has assured us that his open world survival game is still in the works.Prepare to take a dive into Wild Sheep Studio's prehistoric paradise, set in vast wilderness of the neolithic period. The game is more than a simulation, letting you control a shaman-like human that can posses animals and their varying skills. Master the wilderness, and tame the creatures of their continent-sized world. Sadly, no release date yet. 
11: BlazBlue Cross Tag Battle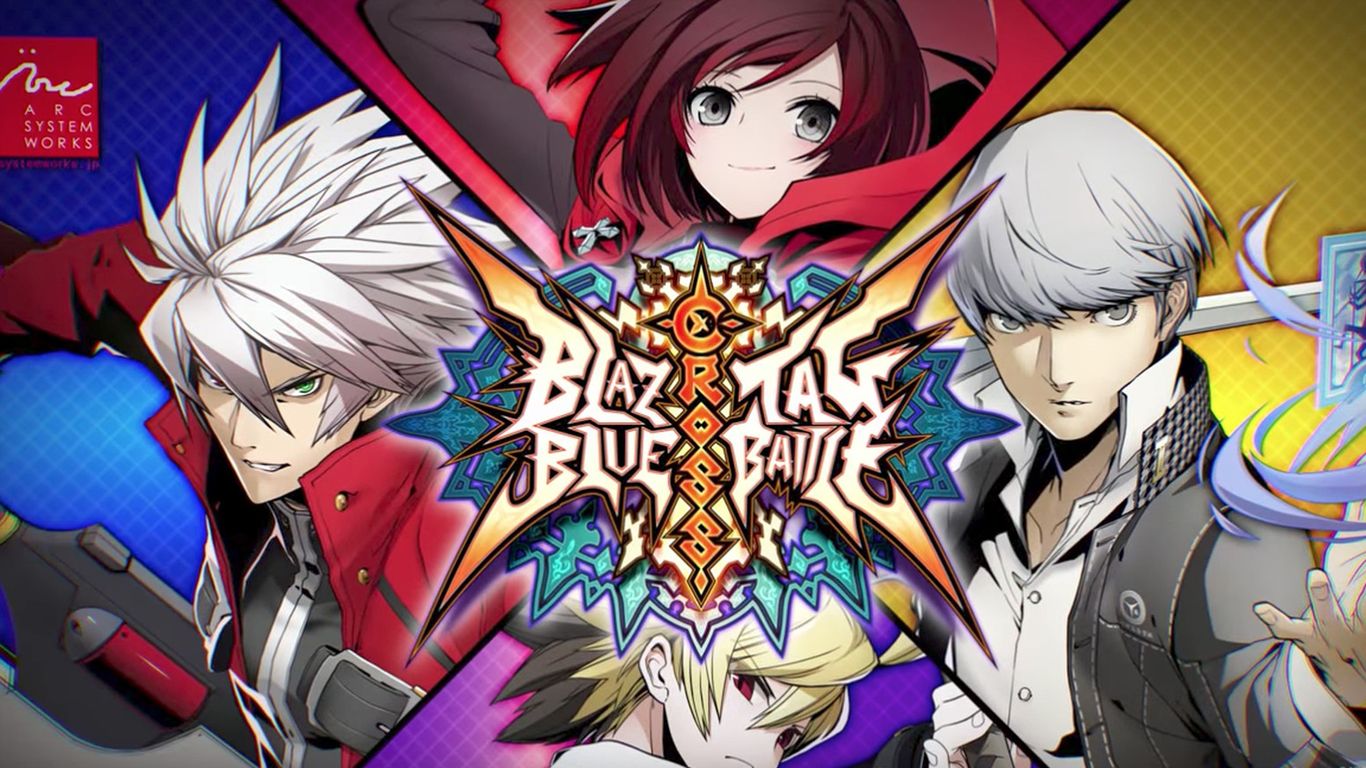 BlazBlue Cross Tag Battle Character Introduction Trailer
Ark System Works takes a detour from their usual fighting games to bring together some of today's best franchises into one ultimate competition. Announced last July at the EVO Championships, Cross Tag Battle will feature characters from Persona 4, Under Night In-Birth, RWBY, and of course, their own BlazBlue series. Combining the strengths of Ark System Works' impressive design and cinematics with today's iconic japanese personas. Duke it out with Ragna, Yosuke, Linne, Ruby Rose, and more in a 2 versus 2 tagteam system, ala Marvel vs Capcom. No confirmed platforms yet, but its set to release sometime in 2018.
10: Hidden Agenda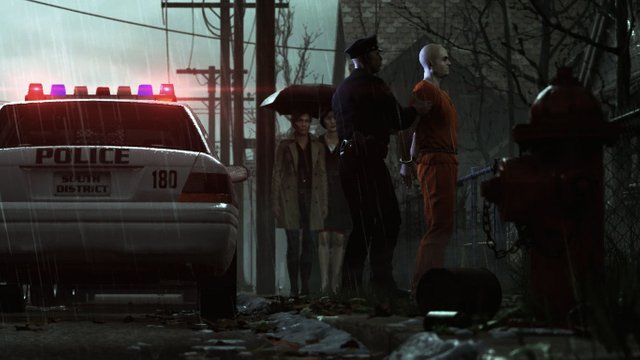 Hidden Agenda Trailer | PS4
Supermassive Game's upcoming crime thriller gives us an interesting take on the PlayStation's newest PlayLink system. Gather your friends around the TV Screen, take out your smartphones, and partake in a co-op experience like no other. As a group, you and your friends will take control of two dedicated law enforcement agents on a mission to solve the curious killings of the Trapper.Prepare to stand your moral grounds as you democratically determine the fate and survival of the two characters. But, the stakes are made even higher with one player fulfilling a "hidden agenda" that needs to be prevented. Let the conflicts arise, once it releases on October 24th.
9: Detroit: Become Human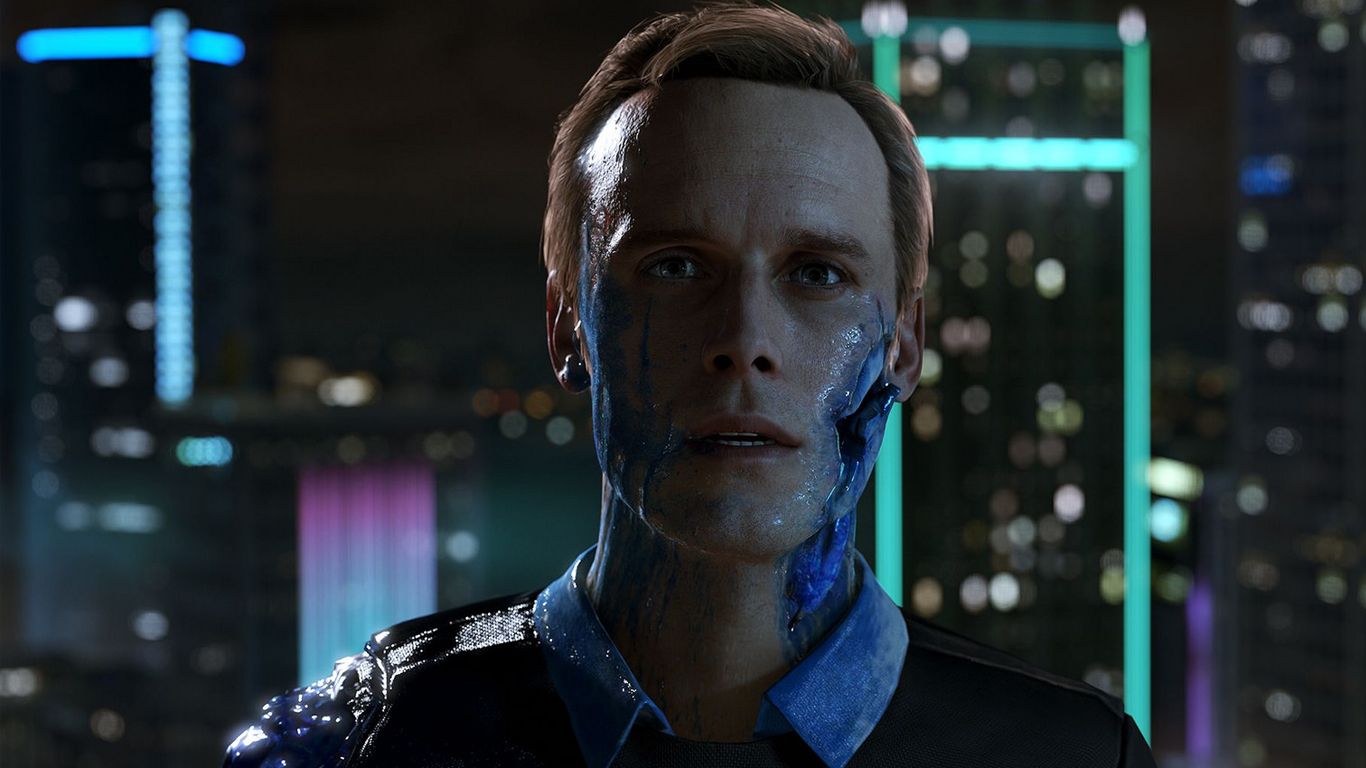 Detroit: Become Human - PS4 Trailer | E3 2017
Take the climb up the peaks of uncanny valley with Quantum Dream's thrilling action adventure. Set in a distant cyberpunk future where lifelike Android dominate the world, navigate through the individual tales of three Androids whose fates are decided by the players themselves.Deal with the struggles of sentience, fulfill your duty, or write your own destiny along with Kara, Connor, and Markus. With a narrative painstakingly written by David Cage, and topped with a revolutionary realism, we had a lot of things to look forward to. Cycle through indecision and regret, as its set to release sometime in 2018.
8: Days Gone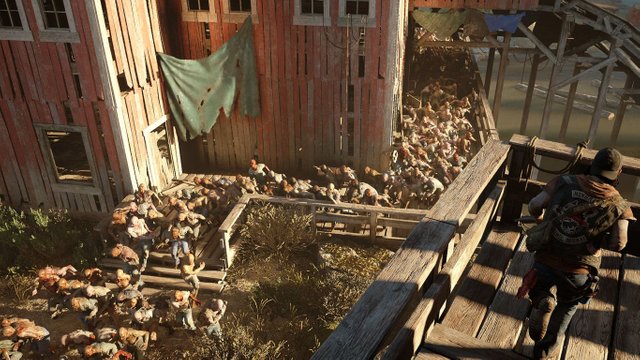 Days Gone | E3 2017 Trailer | PS4
Battling the slow decay of the zombie genre, SIE Bend Studios delivers a survival game that pushes the limits of open world exploration. Take a trip to a vibrant post-apocalypse United States and take on the shoes of a former bounty hunter ready to conquer the viral wilderness.Use detonators, noise, and all the heavy artillery you can find to help you escape from the clutches of the horrific Freakers. With their overwhelming numbers, you'll feel the tensions rise in each scene, as you struggle to get a hold of sanity and hope. It's not the first zombie game with a heart, but it's definitely something worth checking out. No release date yet.
7: Gran Turismo Sport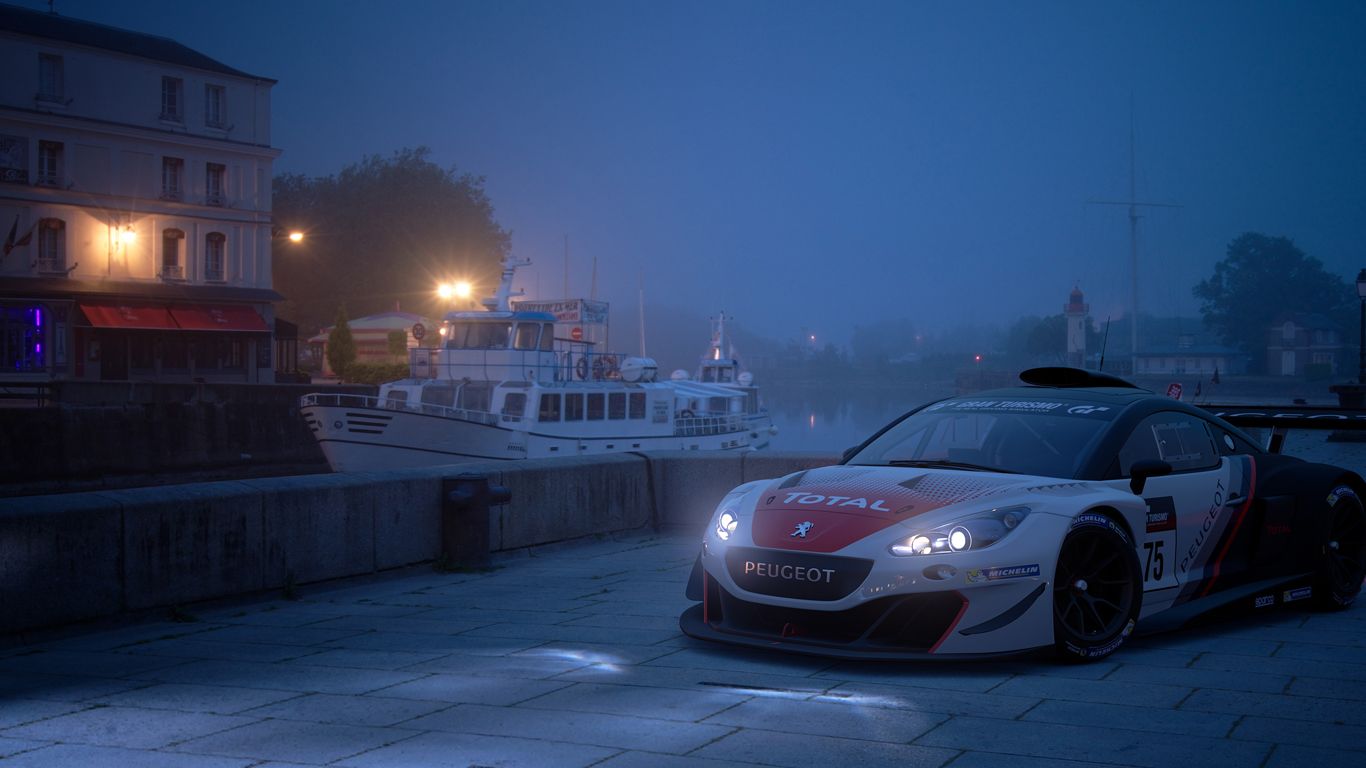 Gran Turismo Sport - PlayStation Experience 2016 Trailer | PS4
Ushering a new era of Gran Turismo games, relive the adrenaline-pumping rush of high-speed, high-stakes racing. With its Tag Heuer partnership and VR support, there's a lot to forward to. Originally scheduled for release in 2016, the developers pushed the launch to 2017 to make the game better -- 4K, HDR and supersampling supports on PS4 Pro.In partnership with the FIA, Sport promises new game modes worthy of racing fans. And with the PlayStation VR, they also plan on adding a touch of virtual reality to fully-immerse players into the racetrack gearing up for its October 17 launch.
6: Shadow Of The Colossus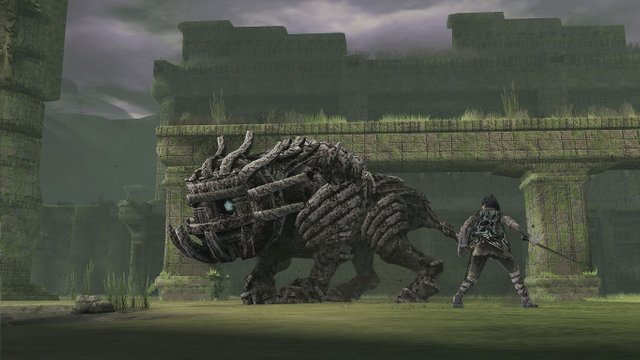 HADOW OF THE COLOSSUS – TGS 2017 Trailer | PS4
From the ashes of the PlayStation 2, Team ICO's mastercrafted action-adventure game gets a PlayStation 4 makeover. This time, SIE Japan Studios and Bluepoint Games take the helm to recreate the beautiful classic for everyone to play.This is a completely different experience. The visual enhancements, textures and the smooth 60 frames per second makes it an exhilarating journey. Ride along its desolate world with your trustysteed and slay down towering Colossi in epic third-person action. All for the power of love. There will be feels. It's coming out in its full glory sometime this 2018.
5: The Last of Us Part II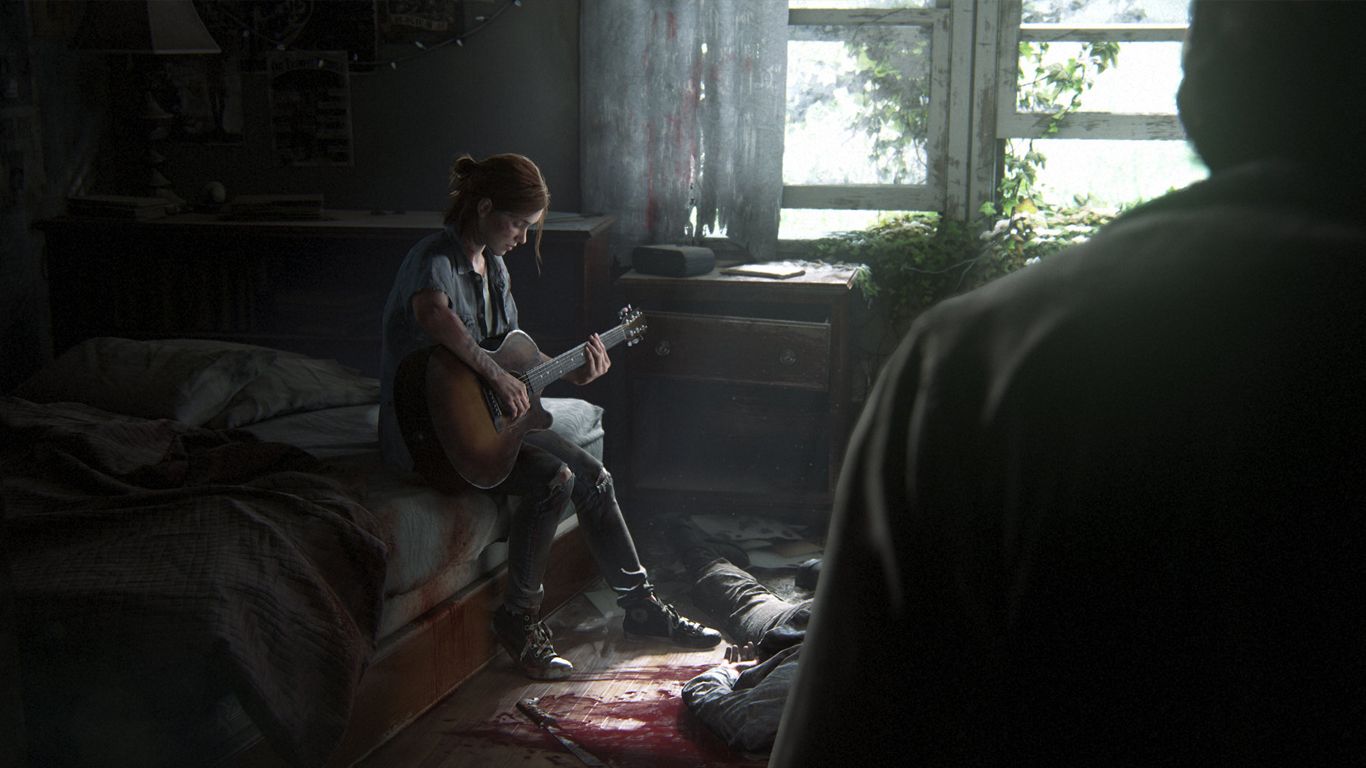 The Last of Us Part II - PlayStation Experience 2016: Reveal Trailer | PS4
Joel and Ellie's adventures have just begun. This sequel to Naughty Dog's emotional action-adventure adds more feels to the feels train. The clicker infested world has grown worse and the cure isn't coming anytime soon. Apparently, no gameplay footage was announced.The only hint we have is the only cinematic trailer with a fully mature Ellie and Joel. It's not fun and games anymore as both characters mature in every passing season. Set 5 years after the first game, expect the two of them go hand in hand in a dying world. Perhaps the game's biggest feature is the focus on Ellie. Rumors state that she's the playable character now. More details will be revealed soon. Hopefully this game comes out soon!
4: Final Fantasy VII Remake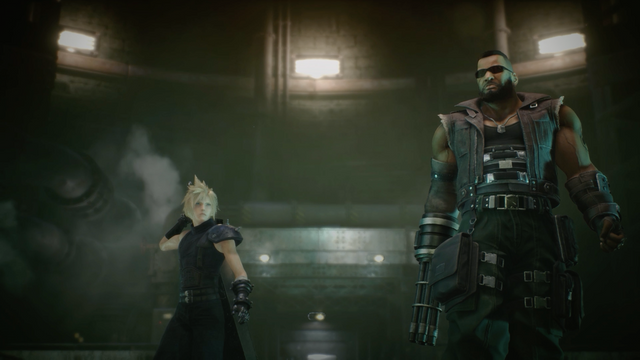 Final Fantasy 7 (FFVII) Remake – Trailer
Just recently, Final Fantasy IX came to the PlayStation 4 and it's only a matter of time before every Final Fantasy game releases on Sony's latest console. Announced years ago, Cloud's journey around the city of Midgar is just the beginning.Now with a fully remastered gameplay and visuals, expect the most popular Final Fantasy game to wow you on your seats. According to Square Enix, it will be divided into three massive parts. It will feature the same story from the original Final Fantasy but remastered to the very core including a new combat system similar to Kingdom Hearts. No release date yet, but we hope it's coming out soon.
3: Death Stranding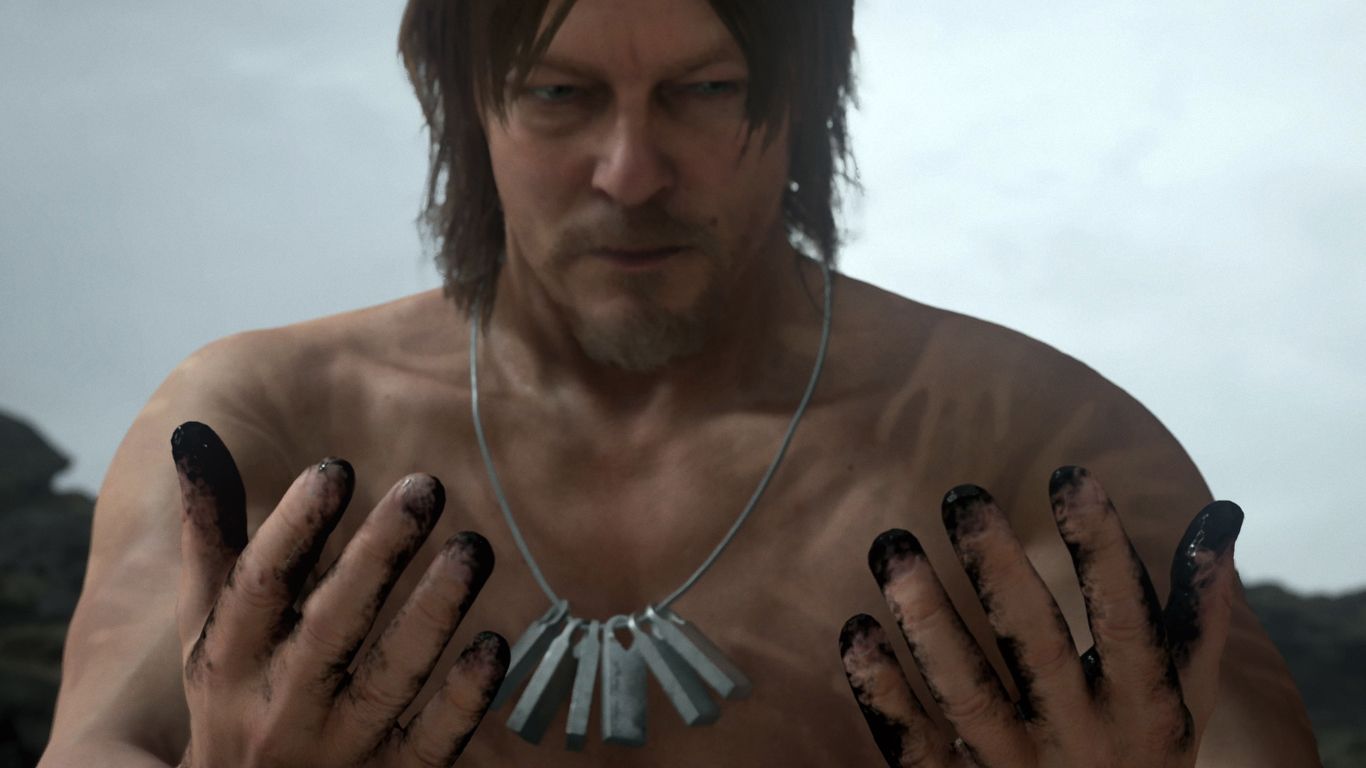 PS4 - Death Stranding Trailer 4K (Hideo Kojima) TGA 2016
With Hideo Kojima giving up the Metal Gear series for good, it's time he moves on to another project. Silent Hills may have been cancelled for good, but his buddy Norman Reedus returns for the game's leading role.Also supported by Guillermo Del Toro and Mads Mikkelsen, they team up to make an ambitious science fiction game that might exceed Metal Gear's legacy. Although there has been no news on how the game works so far, it's only a matter of time before Kojima drops a gameplay trailer soon.Unfortunately, we have to make do with its weird cinematics and odd posters for the meantime. Considering it's a Sony-developed game, it's a PlayStation 4 exclusive and we hope it's coming out soon.
2: Spider-Man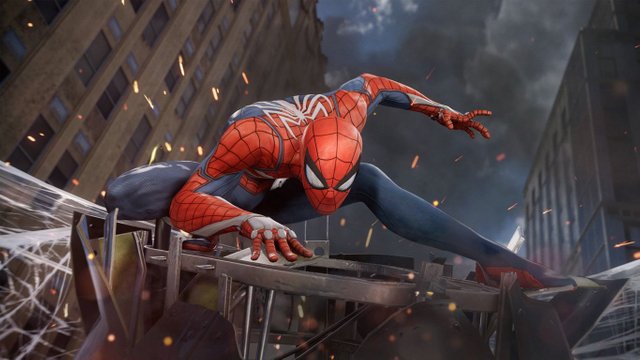 Marvel's Spider-Man (PS4) 2017 E3 Gameplay
MARVEL's friendly neighborhood hero swings into action on Sony's platform. Created by the same team that gave us the Ratchet and Clank series, get ready to step into the shoes of Peter Parker.Balance his daily life and superhero persona and find out the true meaning of responsibility. Inspired by the critically acclaimed Arkham series, Insomniac promises a huge open-world of New York to explore.Using the game's physics-based web slinging, stop the flow of crime in every direction. Face off with Peter's Rogues Gallery including Mr. Negative and more.It's one of our most anticipated games for the PlayStation 4 and we can't wait once this game releases sometime next year!
1: God of War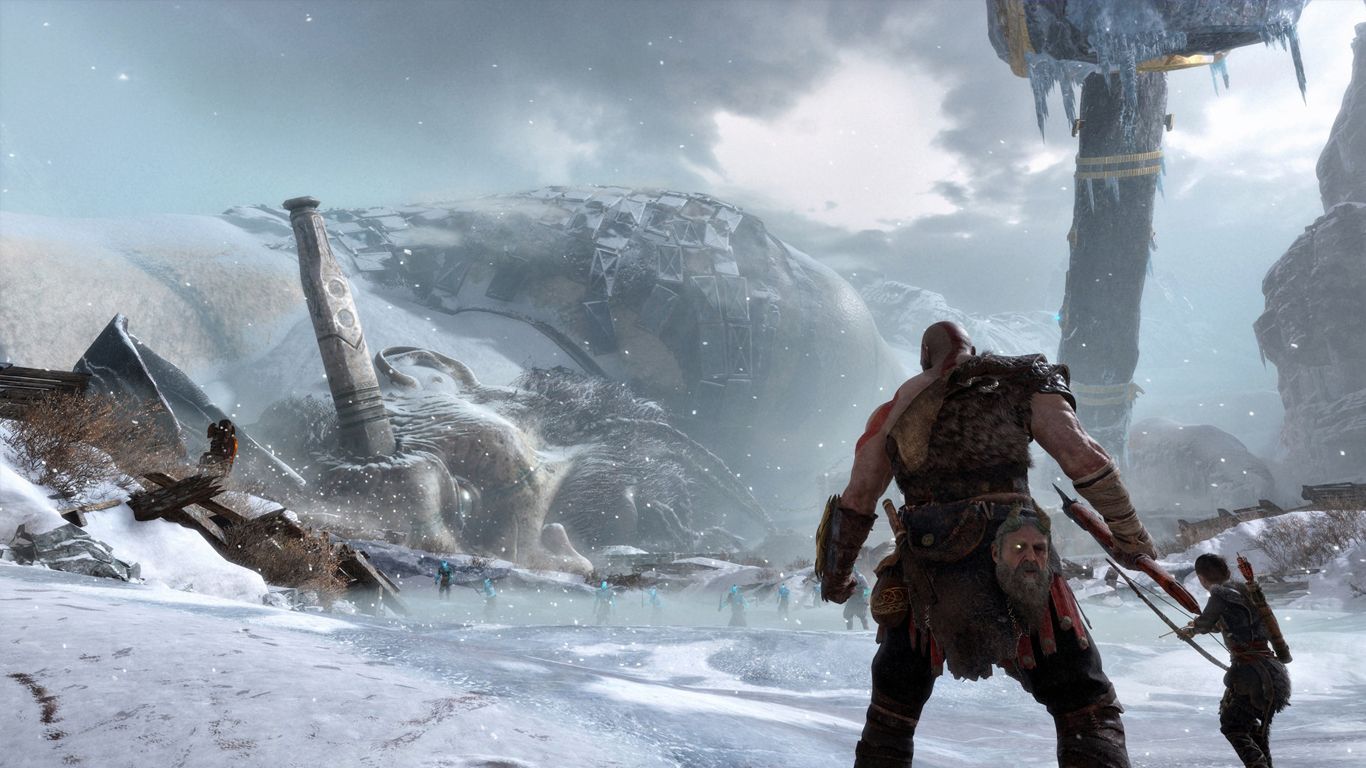 God of War - Be A Warrior: PS4 Gameplay Trailer | E3 2017
Returning to Sony's latest hardware is its iconic videogame demigod. Kratos embarks on a new and perilous adventure to the realm of Norse Mythology. Tested by the hands of time, he's becoming older by the day. But despite his looks, he's still not on retirement. Together with his Son, they go on a grand quest to the realm of Valkyries and Frost Giants.The gameplay is still similar compared to the classic. But the new and improved third-person over the shoulder camera offers a more thrilling action-oriented gameplay. Use fabled weapons and take down your enemies with pure satisfaction. His son Atreus will also accompany Kratos ala Last of Us' Ellie.It's highly recommended to play this game on the PS4 Pro to feel every pixel in 4K resolution. The game is coming out next year. Hopefully.