You can now report players in Xbox One's PUBG
PUBG Corp. released a new update for PLAYERUNKNOWN'S BATTLEGROUNDS on Xbox One. It is the 15th patch that, although it adds minor corrections, is another step towards the release of the full title.
The update is responsible for improving the stability of the game, but also implements a new system to report players who kill their teammates. Once they are deleted, users can press the Y button on the results screen to display a section where they will have the option to send a report. To avoid problems, the report will only be available when a person is betrayed by a member of their squad.
Also, the study made several improvements to the Miramar map that reached the Xbox One PUBG on May 24. According to the description, PUBG Corp. applied adjustments in the northern area of ​​the map to make it "more attractive". In addition, the Oasis was expanded, there are more vehicles on the map and the driving is now more fluid. The scenario also has more trees, rocks and objects to provide coverage. You can get all the details here.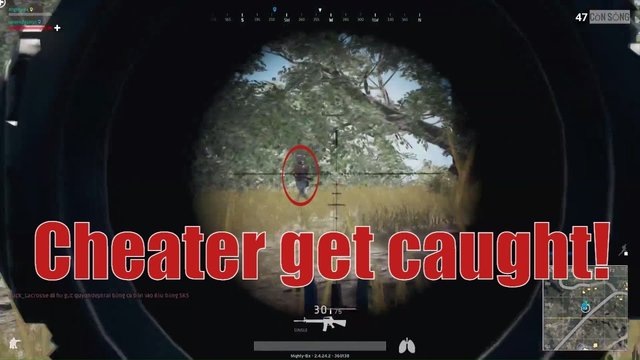 OPTIMIZATION
The level of streaming based on prediction has improved.
The elastic precision control for the character has improved.
We reset some changes to prepare for a nearby function that, in some cases, the game would try to interact with this unfinished function, which would cause the game to pause. This has been eliminated.
PLAYER REPORTS
Now you can report to a teammate that eliminates you from your team.
Press the Y button when the result is displayed to expose the report's pop-up window.
Press the A button to report.
Check if the "full report" message is displayed at the bottom of the screen.
If it was not a team death, the report button will not appear.
MIRAMAR
The improvements were made mainly in the northern part of Miramar to make it a more attractive area.
The Oasis in the northern area of ​​the map has expanded.
We have added more car respawn positions to facilitate travel in and out of the area.
Certain problematic elements of the terrain (which caused collisions or strange movements) have been solved for a more fluid driving experience.
We have added more objects such as trees and rocks in the northern part of Miramar to provide some additional coverage options.
The interiors of certain buildings have been simplified.
ERROR CORRECTION
Fixed an issue where the motorcycle tires did not explode even when damaged.
Fixed some problems related to motorcycle crashes.
The Gamehub statistics will now be displayed correctly.