Fallout bottle caps, a comparison of new to 200 years after the bombs fell... still as beautiful as ever!
I just found this on Reddit, and will identify the original post here for you all to view and cherish as I did. As a gamer, and a devout Fallout super fan, I just fell in love with these right away!
What do you all think, and do you play Fallout too? If so, did these bring your mind back to the ole Wasteland as it did mine?
I'd love to discuss, and hear your bestest memories in your very own Fallout history, and thanks for stopping in to check out my silly post.
Straight from Factory <--- Comparison ---> 200 Years after the Bombs Fell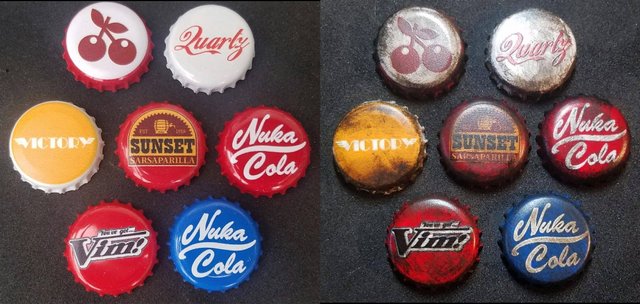 Simply tap here to enlarge this image.