[NEW CRAFT] FN Glock Fade with 4 iBuyPower Holo's from Katowice 2014
The Chinese Collector 炮炮欧巴 just added 3 iBuyPower Katowice 2014 Holo Sticker to a Factory New Glock Fade (Float 0.0035). One of these Stickers was already applied to the skin before.
The added stickers have a value of ±$13,500.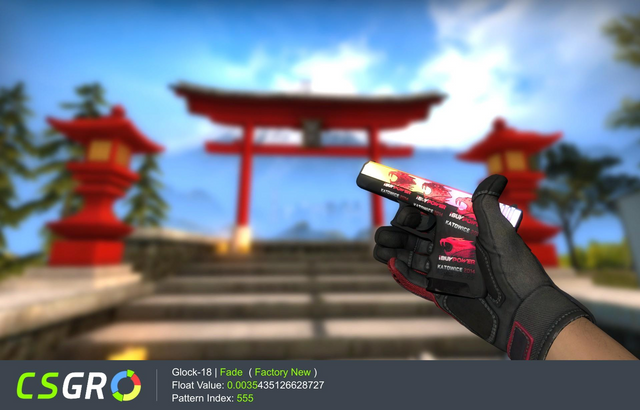 The same guy has some other amazing Kato Skins in his Inventory:
StatTrak™ AK-47 | Redline MW with 4 iBP Holos
StatTrak™ AK-47 | Neon Rider FN with 4 Titan Holos
5 unapplied Titan Holo Stickers