Strike!
The workers union ver.di called for a warning strike in some parts of Germany, to demand higher wages and better work conditions. Whatever one might think about their demands, laying down the work will show where they are and what they are doing usually.
When bus and tram drivers go on strike thousands of people have problems getting to work. When kindergartens close, mothers have to find other solutions for their children - or stay at home. When nurses and doctors in hospitals and old people's homes lay down their work, only emergencies get treated.
A strike will affect many parts of everyday life of many people.
If sanitation workers and refuse collectors lay down their work, things can go very bad very quickly. It doesn't take long and the streets will look like this: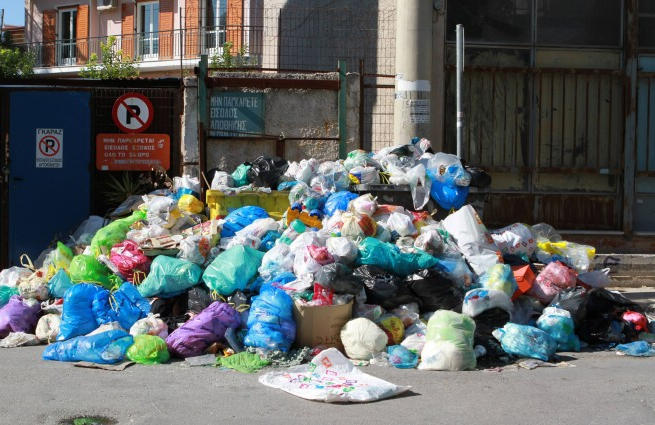 This photo was taken in Greece, when the greek garbage collectors went on strike. But of course this would never happen in Germany. Here all the collection day were moved one day forward. They did not cancel the collection for a week, but instead are now working on the weekend to clean up. It seems to me, that diminishes the impact of the strike considerably. But what do I know...